The Coupe du Monde de la Pâtisserie has recently introduced two new dessert categories – Frozen Lollipops and Restaurant-Style Desserts, at the continental selections and the grand finale.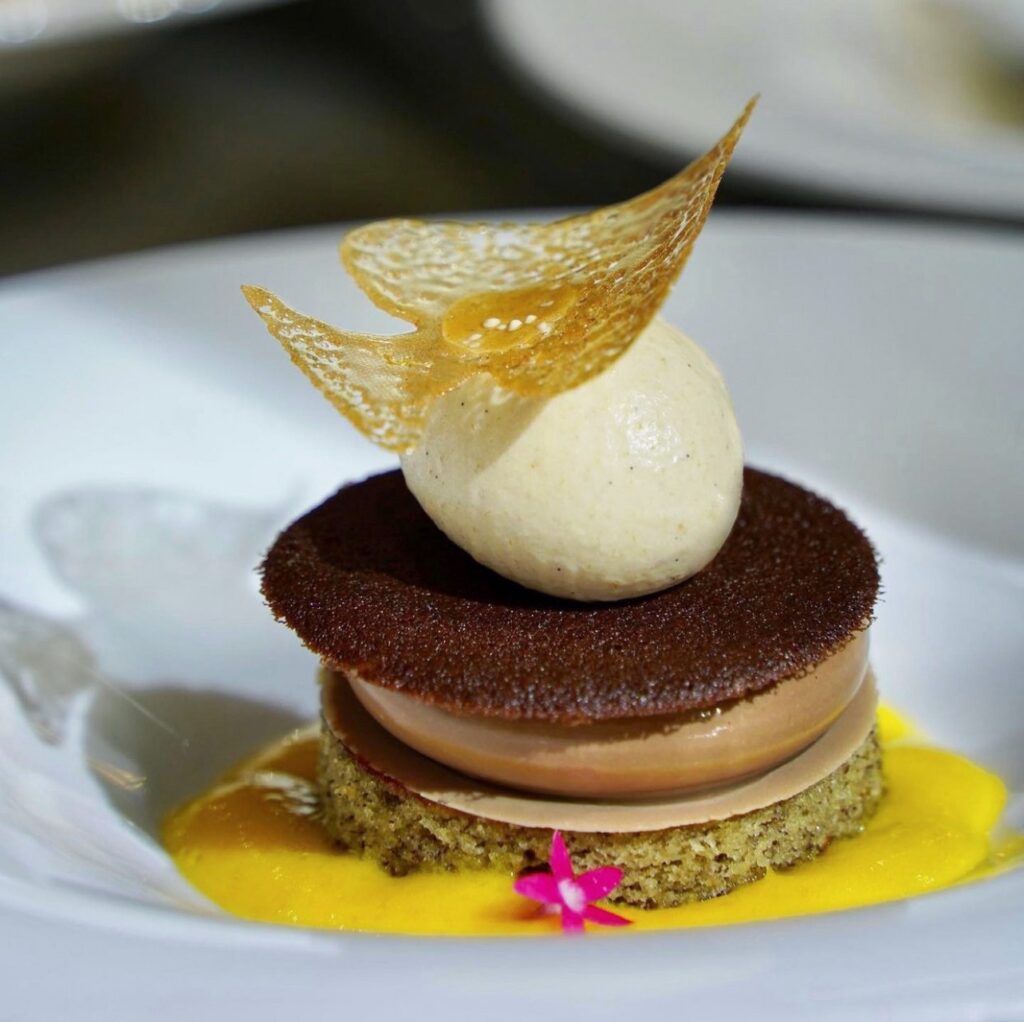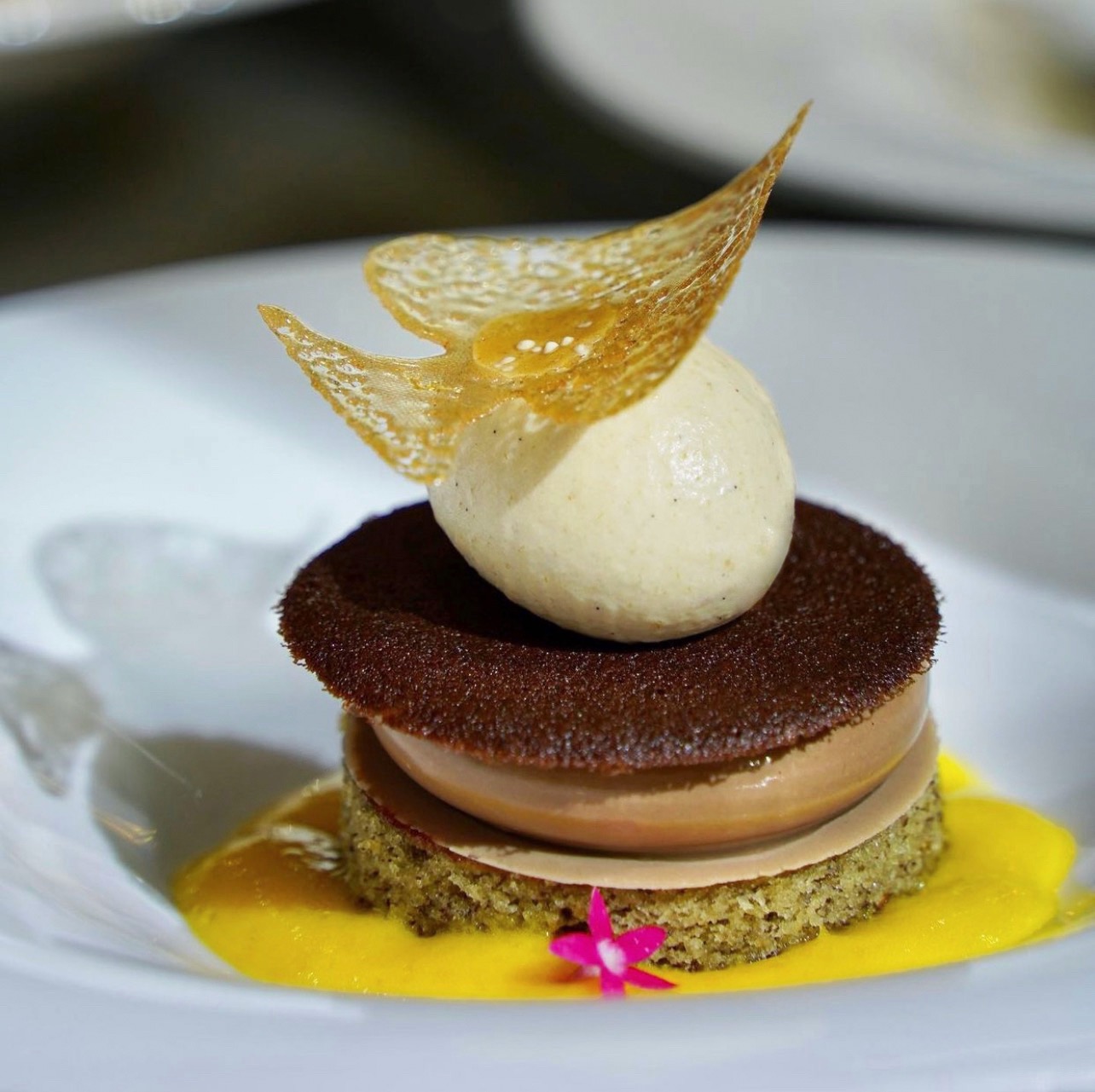 Playing off their theme of "Casino," this past July, Team U.S.A. presented "Sleight of Hand," their Restaurant-Style dessert presentation at this year's Americas Continental Selection in Santiago, Chile.
According to the rules, the Restaurant-style desserts must be sent "in a restaurant-style service flow." This particular tasting test must be prepared on-the-fly – as if it were being served in a restaurant.
"The service will begin at the time set for the team and the plates will be sent at the same time," the rules state. "The 10 restaurant desserts must be sent when signalled by the gone … no more work will be allowed in the kitchen." The team may, however, add a last-minute finishing touch within one minute following the delivery of the desserts in front of the judges.
The team will be judged on the following criteria:
Each dessert must be of identical composition and finish
They must not include any coloring agents (titanium dioxide (E171) or iron oxides (E172)
The desserts must be presented on a plain white plate with a maximum diameter of 28 cm (11 inches) and 6 cm (2.4 inches) in height. The plates must be supplied by each team. Steelite USA generously supplied the white dishes for the team's dessert.
They can be hot, cold, frozen, or a mix of different temperatures
The dessert must be original and not sold in a pastry shop or restaurant
Each team is permitted to work with a restaurant pastry shop to develop the recipe
"Sleight of Hand" is inspired by a deck of playing cards. The team's tropical confection consists of a banana cake filled with a mango compote enrobed in a chocolate cremeux. Sitting on top of the cake, a caramel opaline serves as a base for a scoop of caramelized banana ice cream and a chocolate tuile in the shape of a spade. The entire dessert rests on a mango & passion fruit espuma or foam.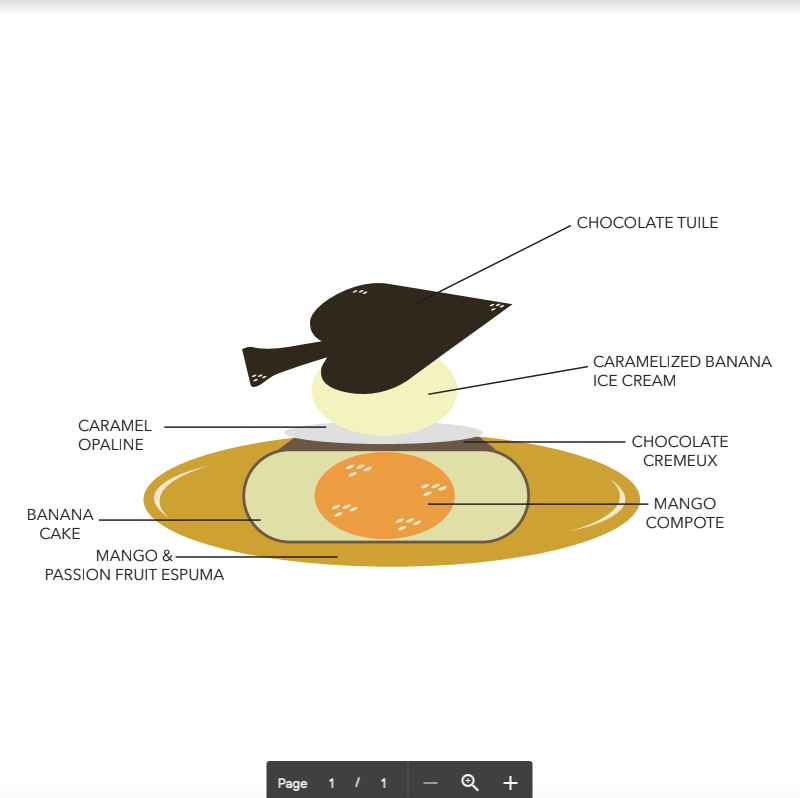 At this time, Team U.S.A. is working on new creations for the 20-21 January 2023 edition of the Coupe du Monde de la Pâtisserie in Lyon, France. This year's theme is "Climate Change."
Here is a progression of Team U.S.A.'s restaurant-style plated dessert.