Last month, Club Coupe du Monde Team U.S.A. participated in the Americas Continental Selection in Santiago, Chile. The U.S.A. competed against six other countries for one of three qualifying spots representing the Americas at the Coupe du Monde de la Pâtisserie next January in Lyon, France.
Although the Coupe du Monde de la Pâtisserie has an overall theme, this year it is "Climate Change," the Continental Selection allowed each team to choose their own theme. Team U.S.A. chose "Casino."
Each team had to create three tasting creations – a Frozen Dessert, Frozen Lollipops, and a Restaurant-style Dessert, that included products from the event's sponsors including Valrhona and Capfruit.
Team U.S.A.'s Frozen Dessert was called "Lucky Sevens" and represented a deconstructed slot machine typically found in a casino.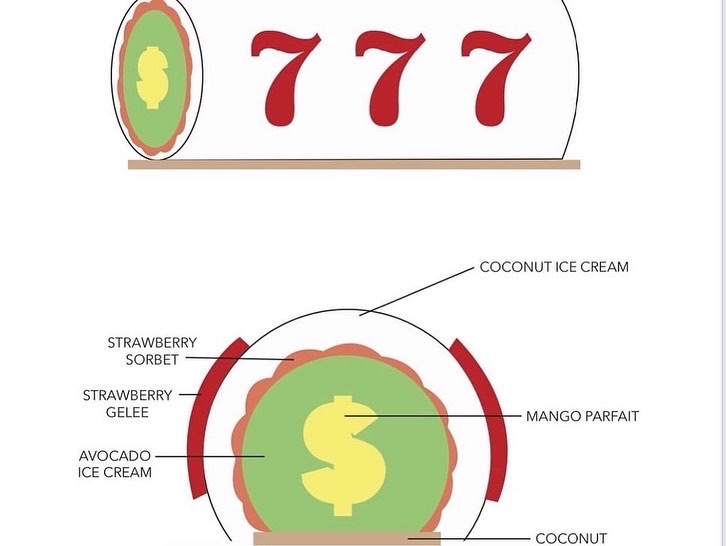 The dessert was to represent the inside cylinder of a slot machine. Sitting on a coconut sponge base was a cylindrical-shaped mixed frozen dessert consisting of an outer layer of coconut ice cream, then a layer of strawberry sorbet, a layer of avocado ice cream, and in the center a layer of mango parfait in the shape of a "$" sign. On the outside of the wheel were three red sevens made from strawberry geleé.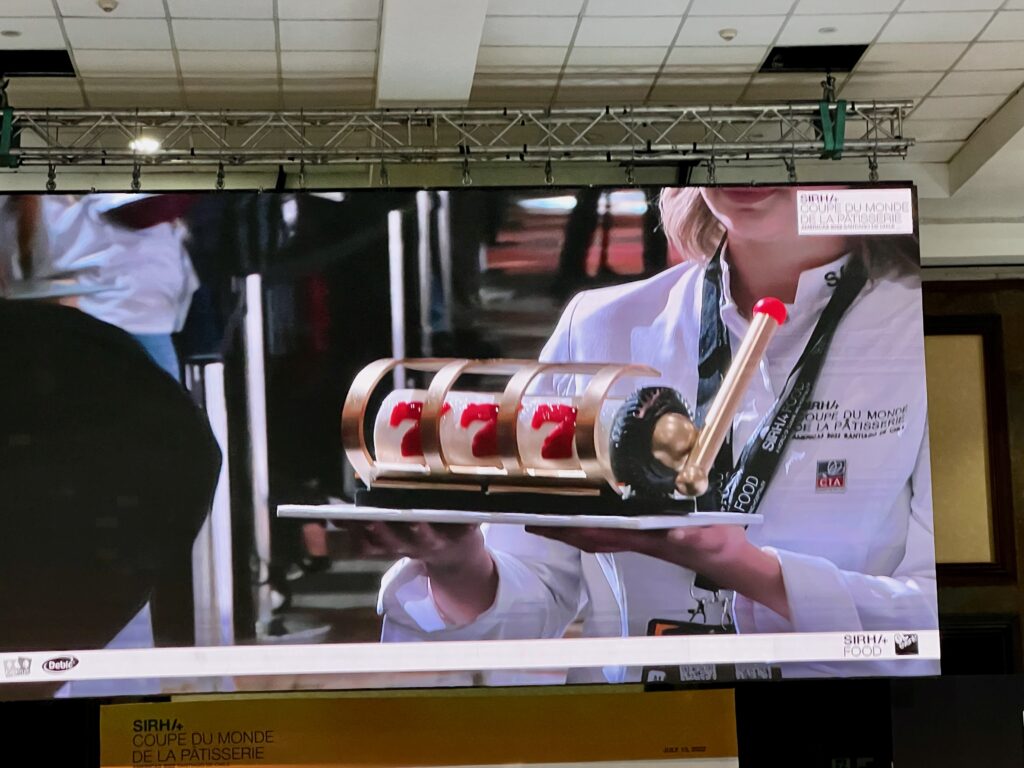 The frozen dessert rested on a black base behind a gold window frame of a slot machine with an exposed gear and handle.
Progression of the Lucky Sevens frozen dessert