About Club Coupe du Monde USA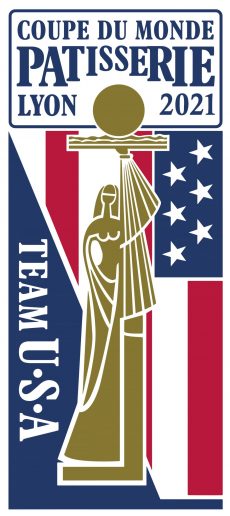 Follow us on social media
Club Coupe du Monde U.S.A. is a 501(c)(3) non-profit organization. Our purpose includes study and advance of both, the art and the science of food preparation and food service.
Every two (2) years the Club searches for and identifies America's best culinary educators, researchers, and foodservice professionals. We challenge those willing to participate to create leading edge advances in food preparation, taste combinations, shelf life extension, and presentation styling.

We combine the participants' talents, and present a team at the World Pastry Cup.

Our Mission
To promote our crafts through events which expose our methods, tools, techniques, and products to the public;
To identify and recognize the most dynamic members of our profession and to guide them to become mentors of less experienced pastry chefs and apprentices;
To create partnerships between various sectors of our industry to make our mission possible;
To inform any member of our profession on the safe, standardized uses of manufactured additives, colors, shelf life extenders, flavors, chemical leaveners and buffers;
To create contacts and a network of pastry chefs who could welcome younger members of our craft to stages;
To share recipes and techniques used by Team U.S.A. in previous Coupe du Monde de la Patisserie.
To create more opportunities to meet the organizing committee, to welcome the newcomer pastry chef's apprentices, and leaders in a warm, sincere atmosphere.