Valrhona Chocolate celebrated its 100th anniversary of crafting delicious and innovative chocolates for both professionals and consumers last year, and the company has continued to commemorate its centennial throughout this year.
As one of the co-founders of the Coupe du Monde de la Pâtisserie, the preeminent biennial pastry competition held in Lyon, France, this French chocolate company has made significant contributions to the pastry industry.
Recently, the company organized several celebrations worldwide, including a grand party in New York City.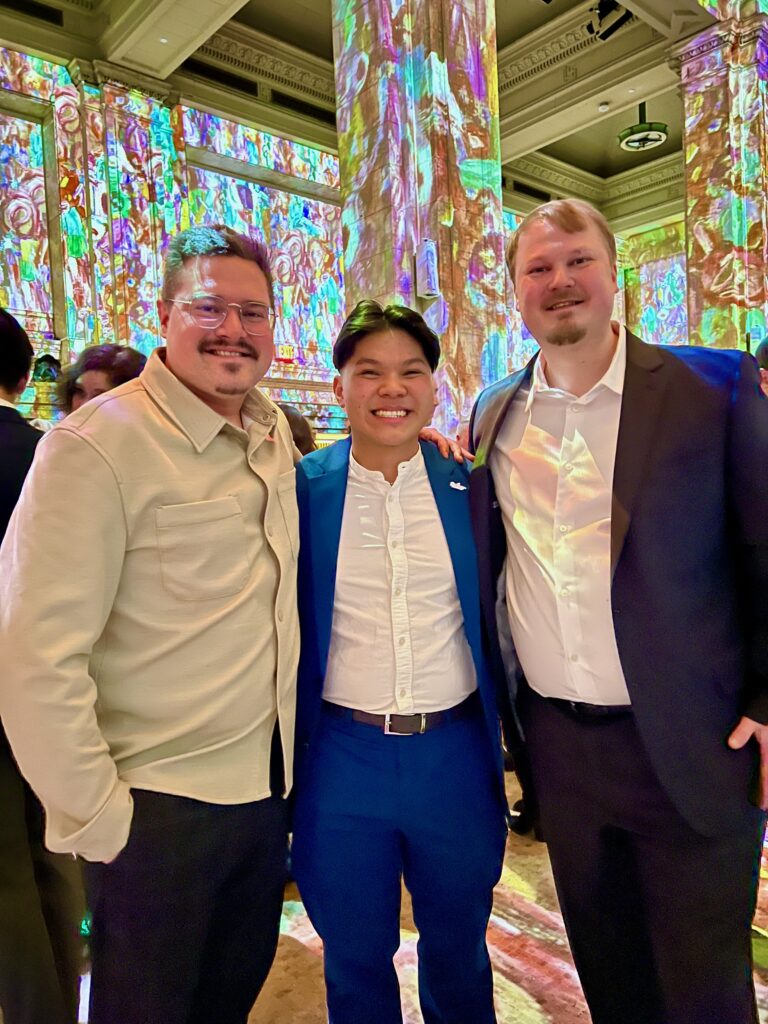 Valrhona's New York celebration had a diverse guest list, which included pastry chef & chocolatier Daniel Corpuz, Chef Zac Young, as well as other pastry chefs, industry executives, and pastry aficionados. The 2023 Team USA Coupe du Monde de la Pâtisserie team members were also among the attendees.
The event was held at the Hall des Lumières, the former 1909 Emigrant Industrial National Savings Bank building, in Lower Manhattan.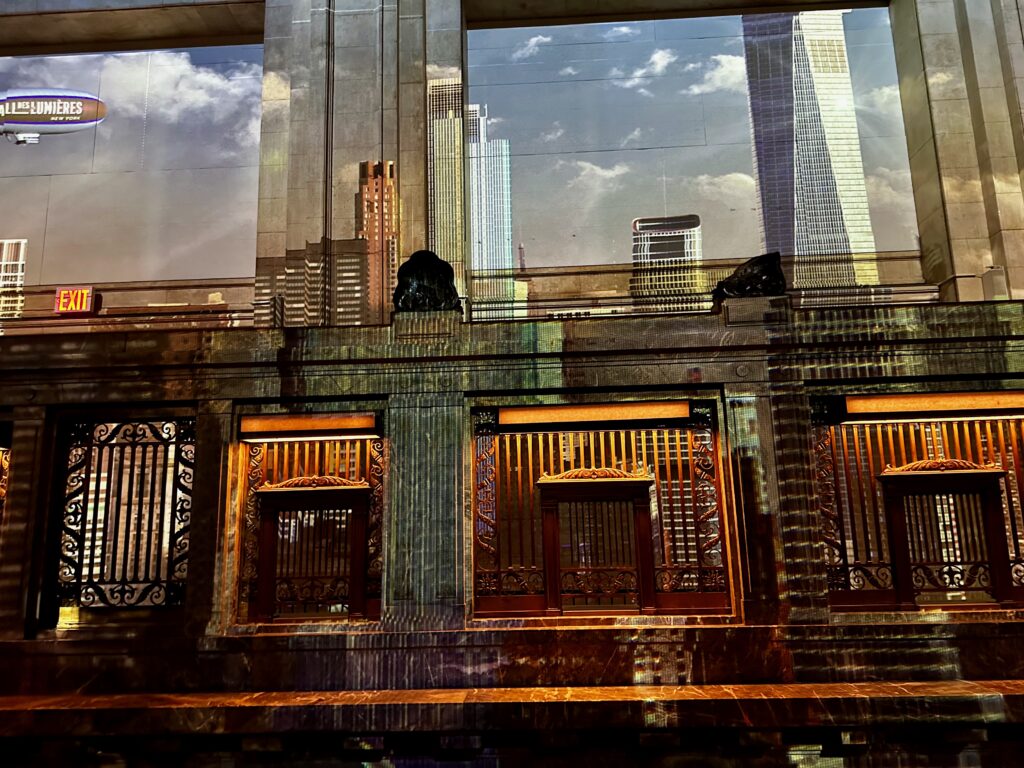 Projections featuring New York City throughout the years, along with brightly colored flowers, decorated every surface of the room.
At one end of the space, positioned next to the stage, stood a seven-foot, six-tier chocolate cake adorned with chocolate féves and tablets of varying sizes, while long white tapered candles encircled each layer.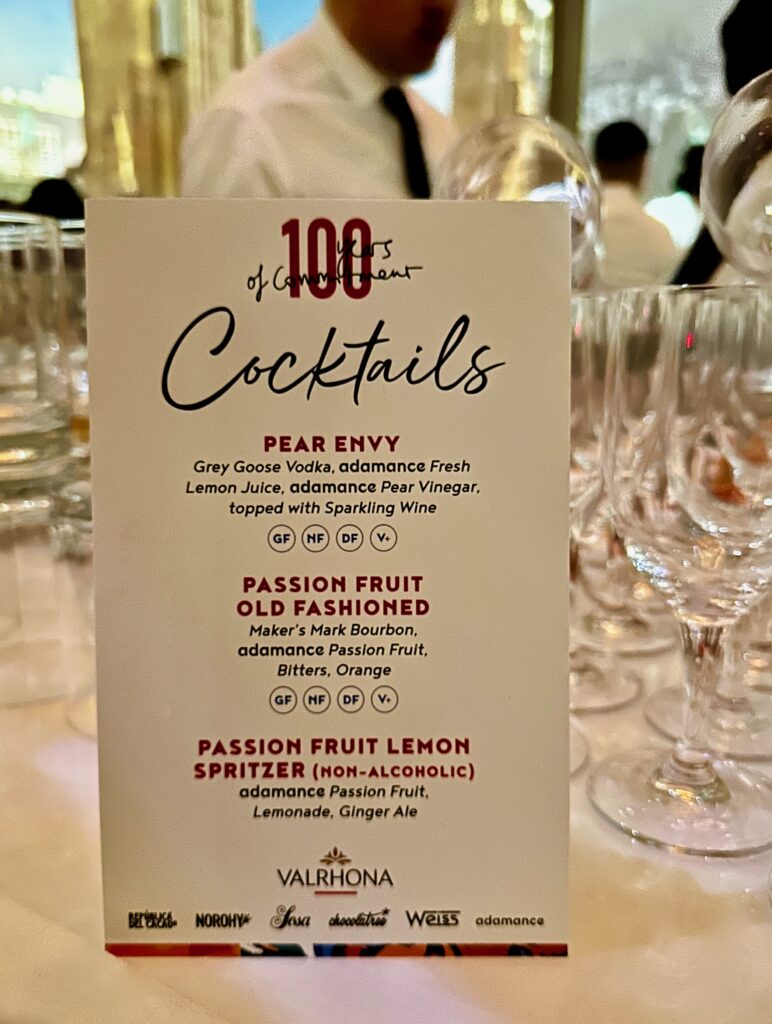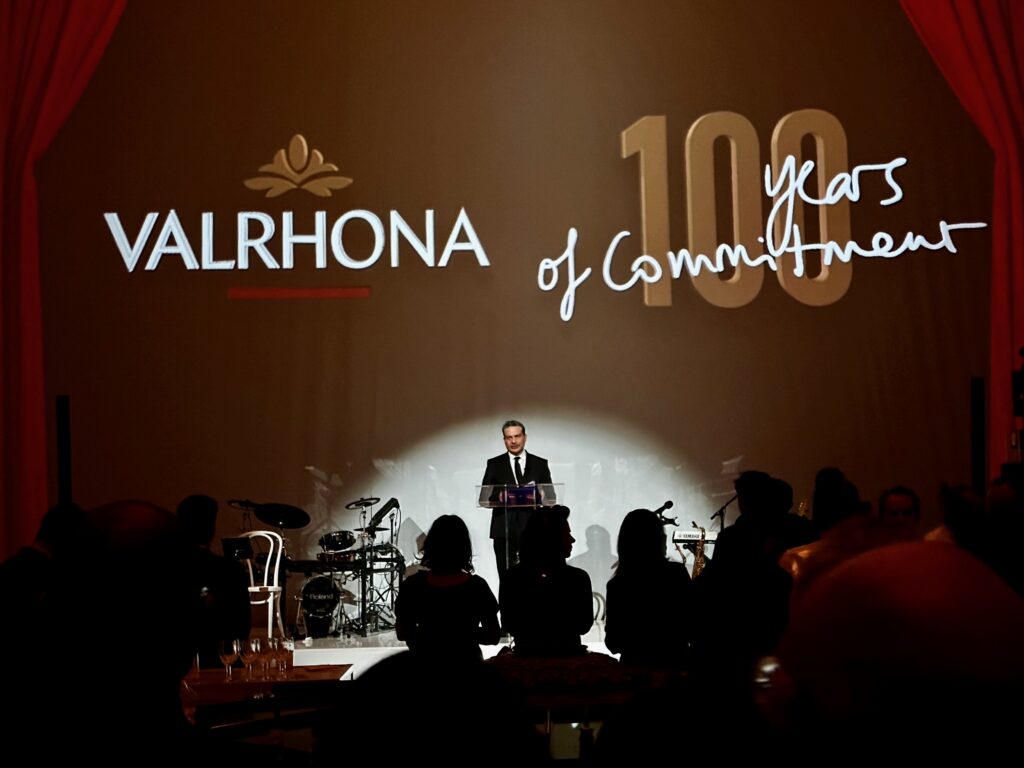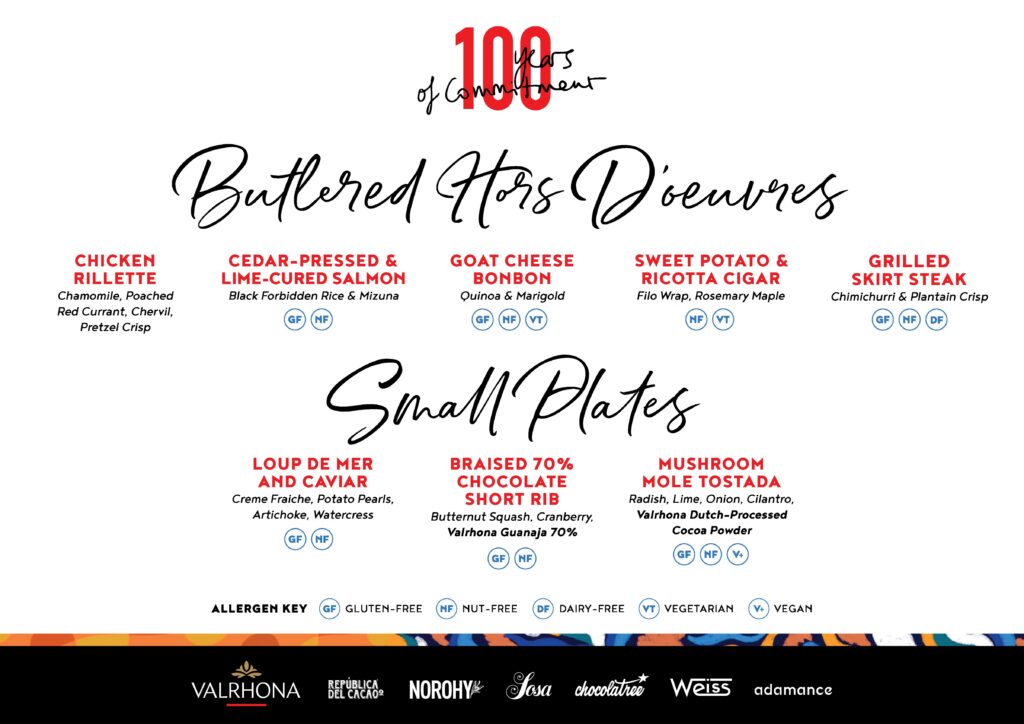 Specialty cocktails and a selection of passed hors d'oeuvres and small plates kicked off the event, followed by speeches from several Valrhona executives throughout the evening, including the managing director of Valrhona Inc., Benjamin Brito.
So, the moment everyone had been anticipating finally arrived – the desserts! Desserts consisted of bite-sized treats including Jivara Petite Fours, Guanaja Petite Fours, Dulcey Petits Fours, birthday cake, and stations with assorted plated desserts including S'Mores Baked Alaska and Devil's Food Cake Ice Cream Sandwiches.
Here is a full list of desserts served: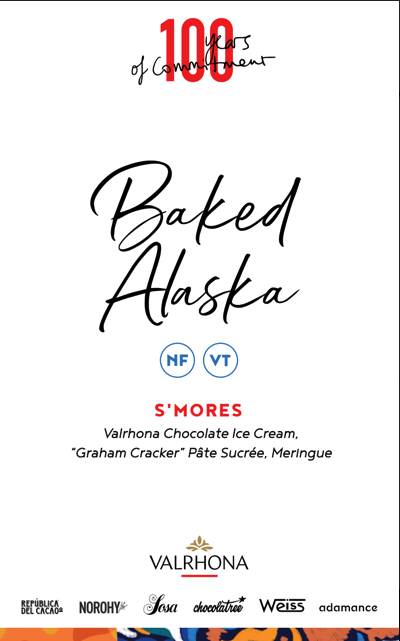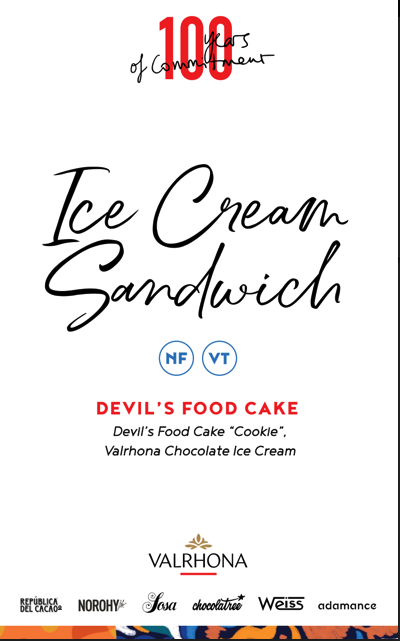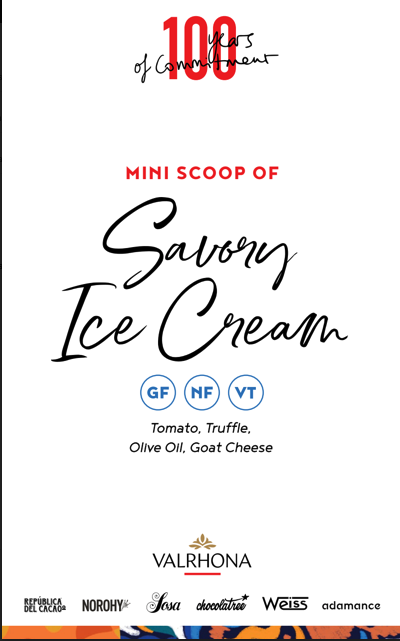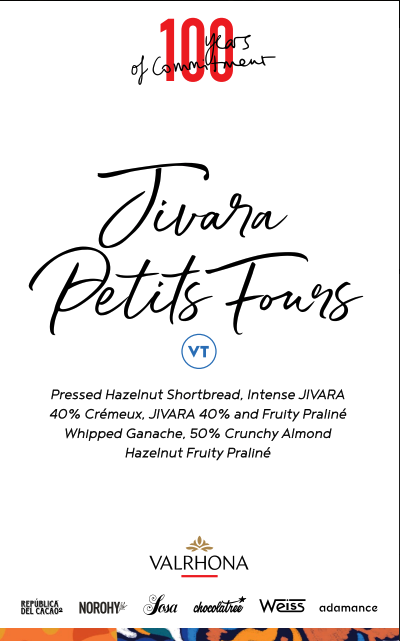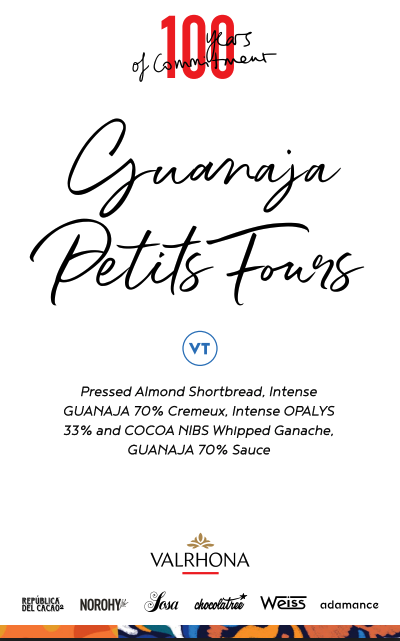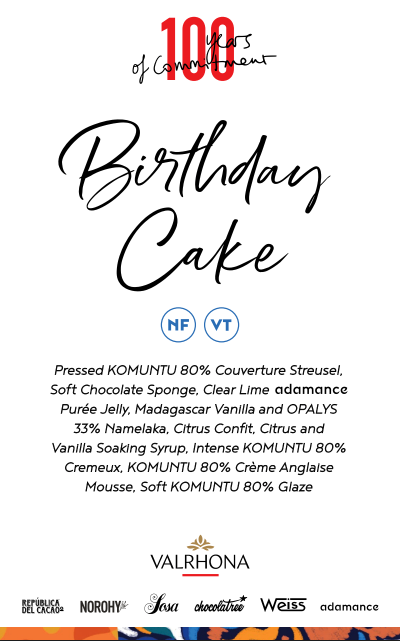 The History of Valrhona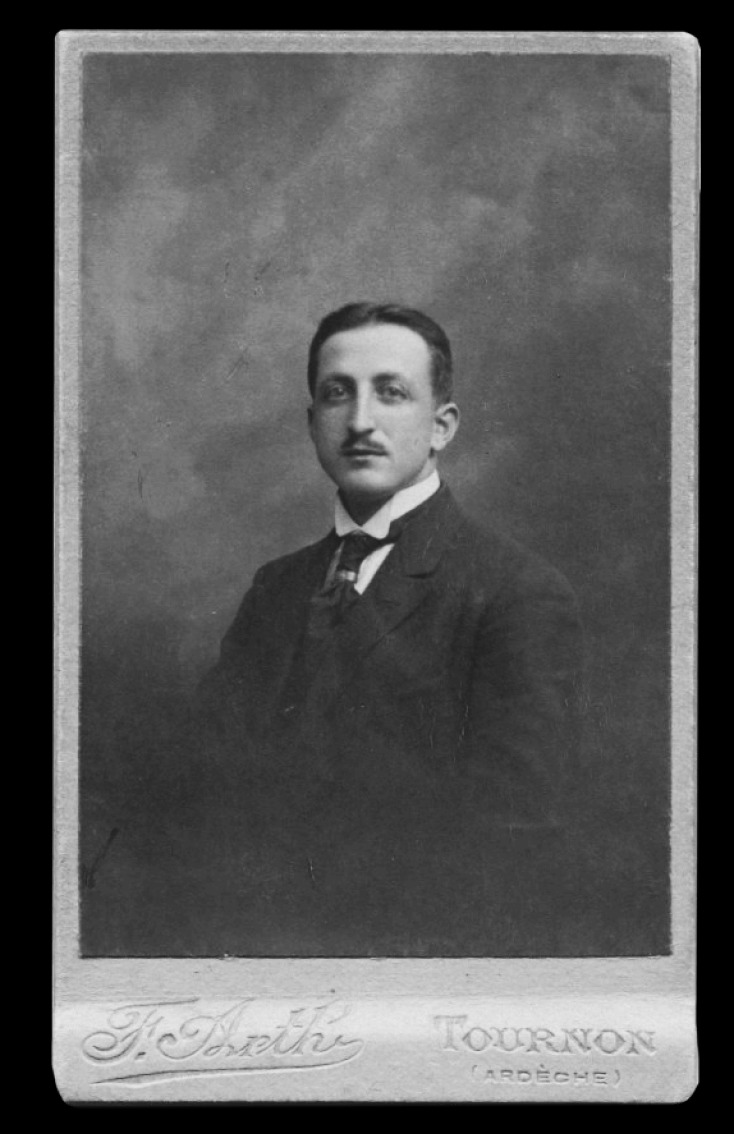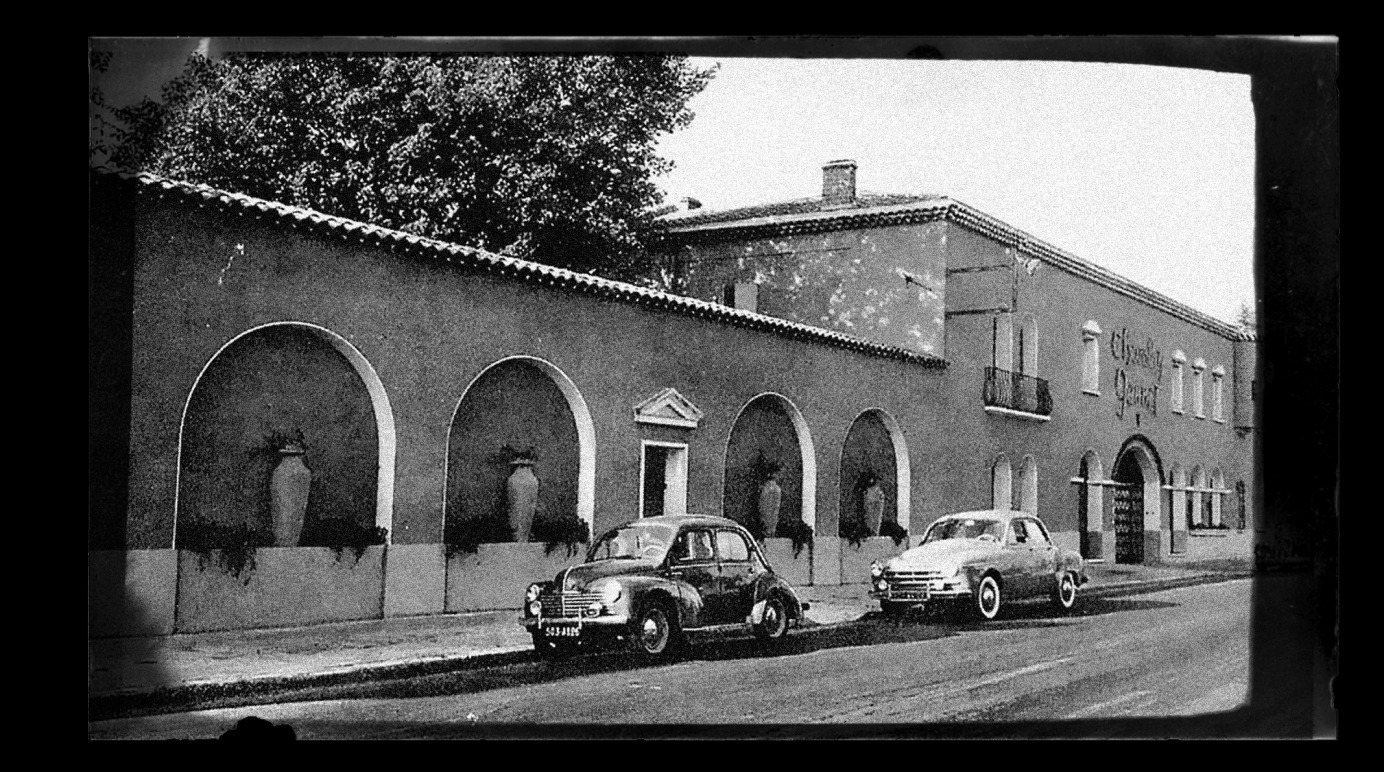 Valrhona is a French chocolate manufacturer that has been producing premium quality chocolates since 1922. The company was founded in the small town of Tain-l'Hermitage in the Rhône Valley of France by a pastry chef named Albéric Guironnet. Guironnet's vision was to create chocolates of exceptional quality and flavor that would be favored by pastry chefs and connoisseurs alike.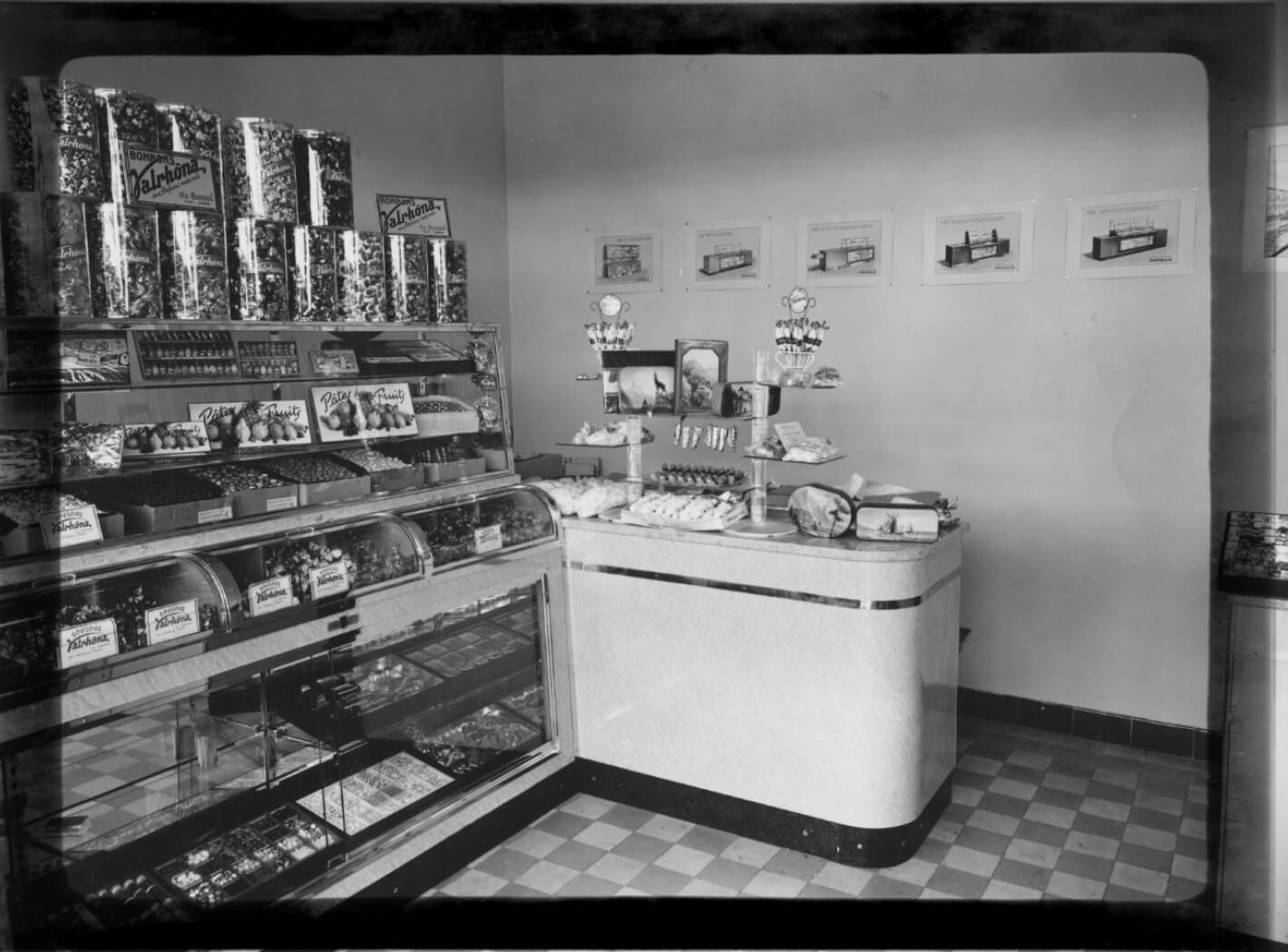 Valrhona's early success can be attributed to their focus on sourcing the finest quality cocoa beans from around the world. The company quickly gained a reputation for their commitment to quality and innovation, as well as their expertise in blending cocoa beans to create unique flavor profiles.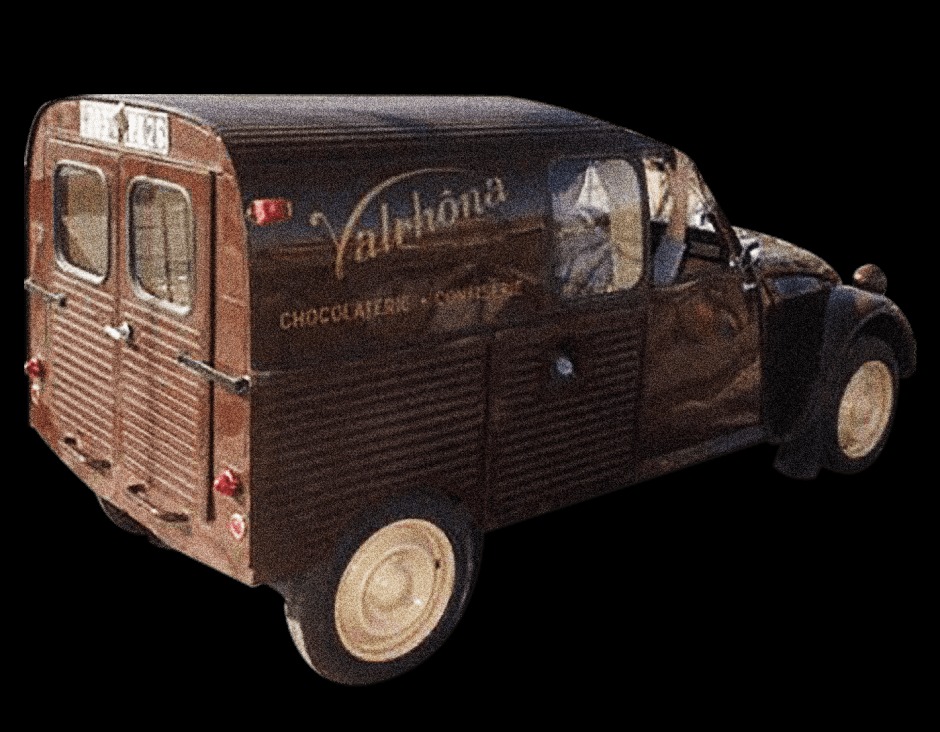 In the 1980s, Valrhona became a favorite among top pastry chefs in France and around the world. The company's chocolate couverture – the high-quality chocolate used by pastry chefs – was prized for its consistent quality and ability to enhance the flavors of other ingredients. Valrhona also became known for their pioneering work in developing new chocolate flavors, such as their signature Guanaja chocolate, which is made from cocoa beans from Venezuela.
Jean-Noël Bongrain, the head of the prominent French cheese-making group that bears his name, purchased Valrhôna in 1984 and elevated its reputation both domestically and internationally. The company removed the accent from its name and began using all capital letters, resulting in its current spelling as VALRHONA.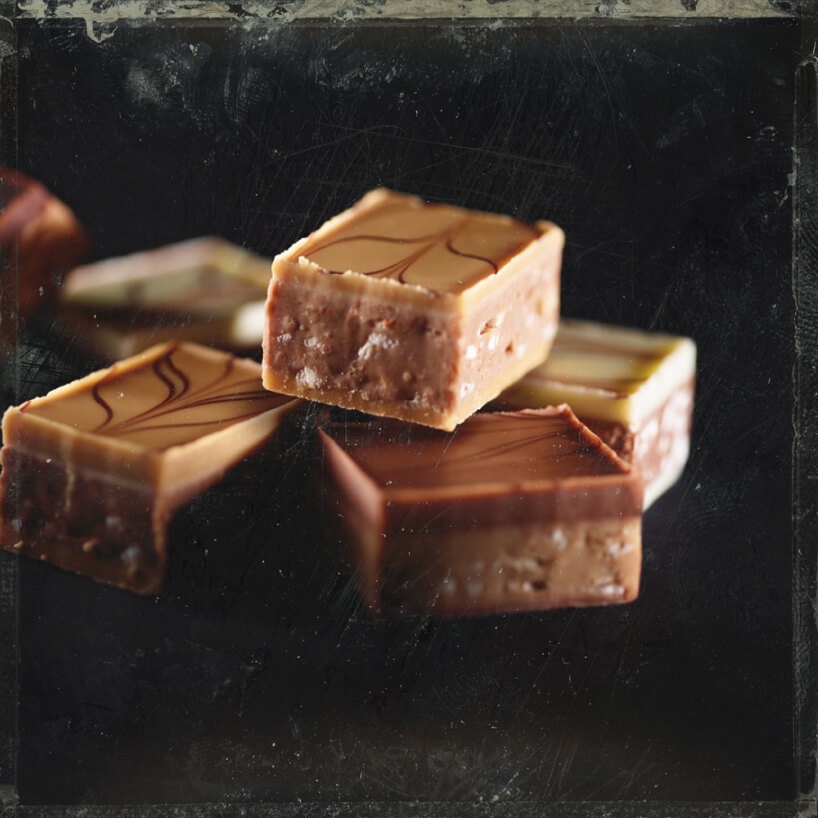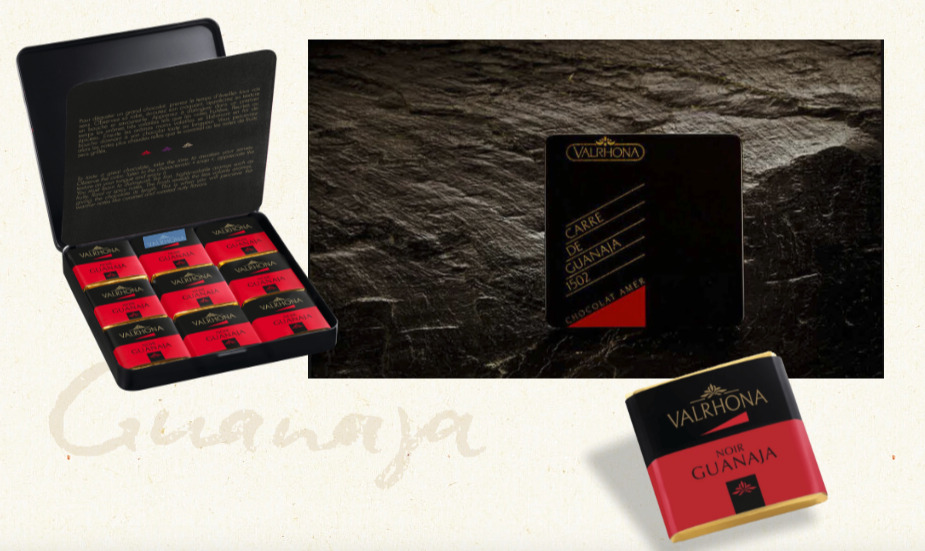 After being acquired by Bongrain, the company began mixing various grand Crus, and two years later, Valrhona introduced Guanaja 70%, the world's most bitter chocolate. This product was an immediate hit with both professionals and consumers and was touted as the perfect complement to coffee. The chocolate was packaged in a metal container inspired by cigar boxes and featured bite-sized squares weighing 5g each.
Over the years, Valrhona has expanded its range of products to include a variety of chocolate bars, truffles, and other confections, all made with the same attention to quality and flavor that has been their hallmark since its founding.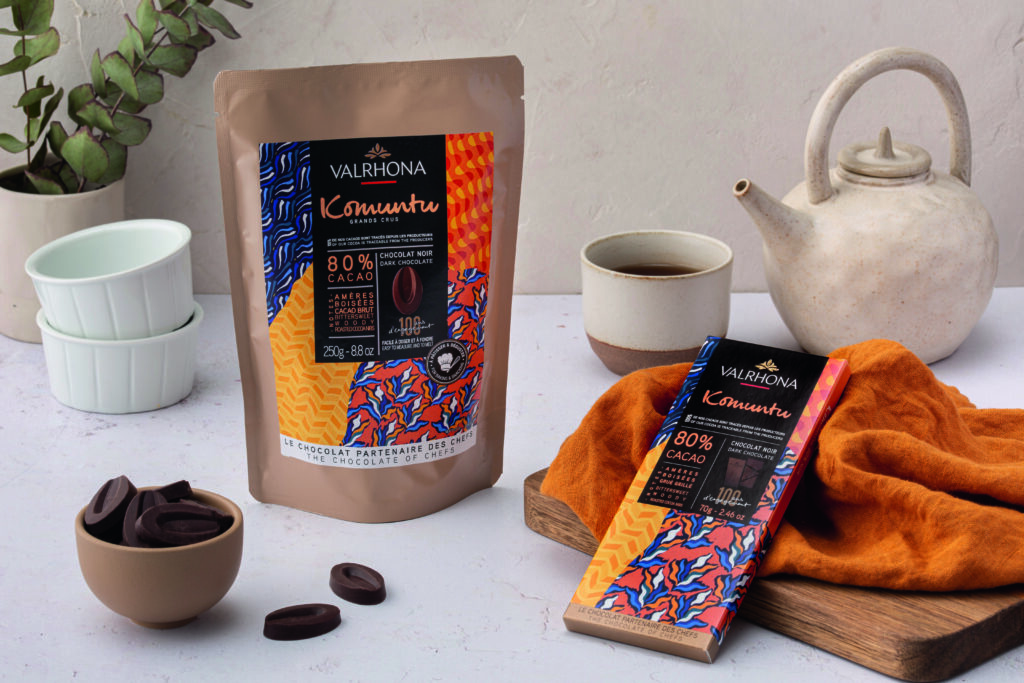 In recent years, the company has also become increasingly focused on sustainability and ethical sourcing, working closely with cocoa farmers and other partners to promote responsible farming practices and support local communities.
Valrhona achieved B Corporation certification in 2020, acknowledging the company's dedication to the Live Long program and its pledges. The certification not only validates these commitments but also serves as a roadmap for questioning the existing norms and contributing to global progress. By becoming part of the B Corp® movement, Valrhona reaffirmed its commitment to building a model that has a beneficial impact on both society and the environment. The reason for this is that companies can strive not only to be the best in the world but also to be the best for the world.
Today, Valrhona is recognized as one of the world's leading producers of premium chocolates, prized by pastry chefs and chocolate lovers alike for their exceptional quality, complex flavors, and commitment to sustainability.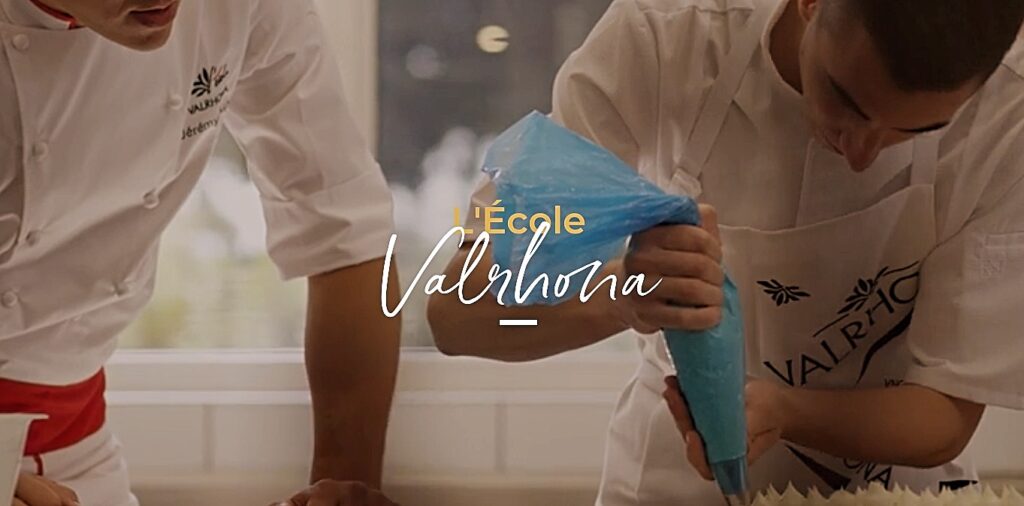 Valrhona not only produces exceptional chocolate but also established L'École du Grand Chocolat in Tain l'Hermitage in 1989. The purpose of this institute was to share Valrhona's expertise with chefs and chocolatiers. L'École Valrhona has evolved into a center of excellence for chocolate and a hotspot for creativity and innovation. It is where the industry's most recent inspirations take shape and develop. Since 1989, three additional Écoles have been established: Tokyo in 2007, Viroflay in 2010, and Brooklyn in 2015.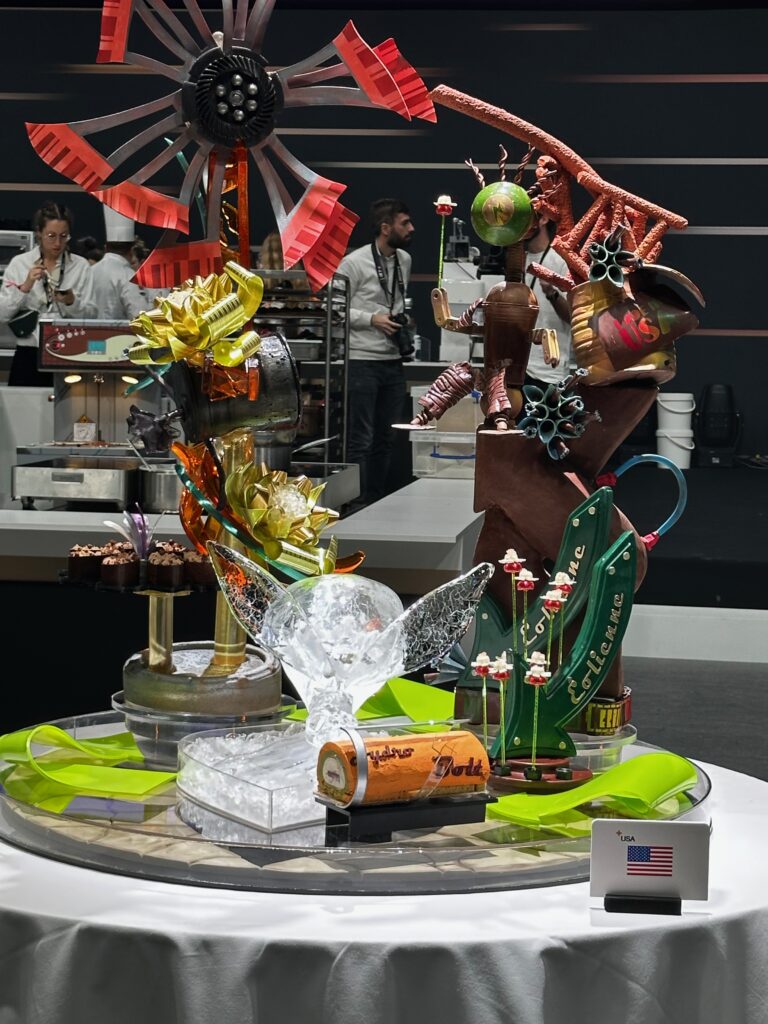 Following their Top 10 ranking at the 2023 World Pastry Cup, Club Coupe du Monde Team U.S.A. will conduct a three-day course, at L'Ēcole Valrhona Brooklyn, focusing on crafting a captivating chocolate display piece and an awe-inspiring chocolate entremet. The seminar, Chocolate Showpiece & Entremet with 2023 Pastry Team USA, will be held on 20-22 March 2023 at L'Ēcole Valrhona Brooklyn, New York.