Team U.S.A. for the Club Coupe du Monde is proud to announce that sixteen leading companies in the food industry are sponsoring Pastry Team U.S.A. The team's "Casino"-themed presentation recently won the silver medal at the Americas Continental Selection in Santiago, Chile, earning them a spot to compete against 19 other countries in the 2023 Coupe du Monde de la Pâtisserie on January 20-21, 2023 in Lyon, France.
Team U.S.A.'s sponsors are Gold Level: Valrhona (Founding Sponsor), CapFruit (Main Partner), Nielsen-Massey Fine Vanilla Extracts and Flavors, Midwest Imports, and AUI Fine Foods. Paris Gourmet joins the team as a Silver Level sponsor and St. Michel, Chef Rubber, and Irinox are Bronze Level sponsors. Allied team sponsors include de Buyer, Robot Coupe, Bit Baking, The Ekus Group, Tomric, Clement Designs, and Steelite USA.
Sponsors are supporting Team U.S.A. with financial assistance, product donations, logistical support, or a combination.
"We are thrilled to have so many wonderful companies sponsoring the U.S. World Pastry Cup Team," said Team Chairman Gilles Renusson. "Each of these companies is a leader in their field and we are proud to have their support as we head to the Coupe du Monde de la Pâtisserie next January in Lyon, France."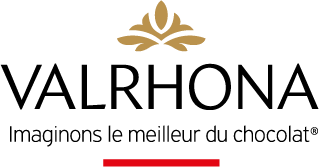 Valrhona, a French premium chocolate manufacturer and one of the leading producers of gastronomic chocolate in the world, is returning to sponsor this year's team. Since 1989, Valrhona is one of The Coupe du Monde de la Pâtisserie's founding sponsors.  
Valrhona has been B Corp certified since January 2020, a certification that recognizes the most committed companies to their partner producers, employees, and customers. Created in 1922 in Tain L'Hermitage, France, the company has created a fair and sustainable cocoa industry while inspiring the world of pastry. One hundred percent of Valhrona's cocoa is traced directly from the producers with whom they build direct and long-term relationships. In addition, they search for the next chocolate innovation and pass on their knowledge and skills. For the last 100 years, Valrhona has been supporting chefs and artisans to express their unique voices by helping them push the limits of creativity and flavor.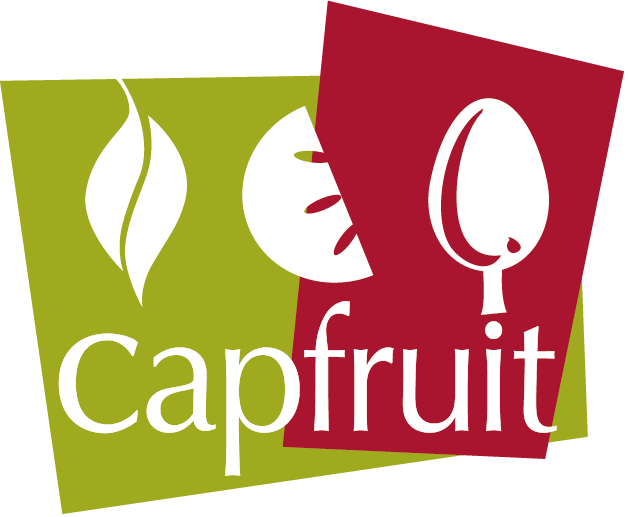 Working hand in hand with growers searching for the best association between terroirs and fruit varieties, Capfruit accompanies gastronomy professionals, promoting their techniques, and defending their traditions, while capitalizing on innovation to raise their savoir-faire to the highest levels of fame, everywhere in the world.
As one of the main partners of the World Pastry Cup and a Premium Partner of Bocuse d'Or, Capfruit is thrilled to be part of this commitment which contributes to broadening the reputation of Chefs throughout these events. In 2018, on the strength of its know-how and its commitment "from the Land to the Plate", Capfruit embarked on the adventure of the World Pastry Cup by becoming the Main Partner of the competition. On January 20th and 21st, 2023, and for the 6th year in a row, the French company is renewing the experience and providing the most famous chefs of the moment with "No Added Sugar" fruit purees for the expected frozen desserts event.
Proud to support the big names in the profession, Capfruit is also a Premium Partner of the Bocuse d´Or, which will take place on January 22nd and 23rd at the Sirha. These two partnerships, particularly meaningful for Capfruit, push the brand to innovate ever more in the cutting-edge design of its products.
From perfectly mastered sourcing to the choice of its agricultural partners, through processing that respects the fruit, the company is putting all the chances on its side to allow Chefs in the kitchen to offer a cuisine that is technical, healthy, and tasty at the same time.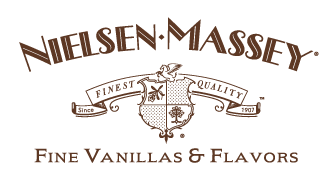 With more than a century's worth of experience, Nielsen-Massey® Vanillas has earned a reputation as the world's leading manufacturer of premium, pure vanilla extracts. The third-generation family-owned and operated company uses a proprietary slow, cold extraction method to deliver the richest tasting vanilla. Nielsen-Massey was the first to introduce organic and fair trade vanilla from Madagascar and remains committed to supporting the plants, people, and communities that supply its beans. All consumer products are all-natural, allergen-free, certified Kosher and Gluten-Free, and Non-GMO Project Verified. The company is headquartered in Waukegan, Illinois, with production facilities in Waukegan and Leeuwarden, the Netherlands. To learn more visit NielsenMassey.com.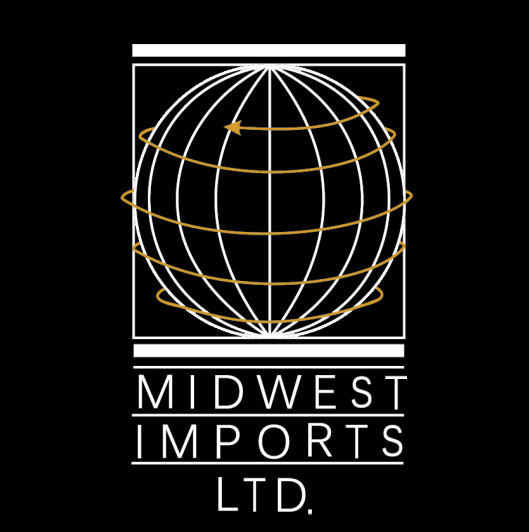 Serving as the training facilities for Team U.S.A., Midwest Imports has been providing the finest sweet and savory ingredients from around the world to professional chefs and kitchens throughout the Midwest for over 30 years. Our product lines continue to evolve and grow to match the best products we can find with an unparalleled level of customer service. We believe a strong relationship with both our customers and our vendors will be the key to our continued success. Midwest Imports Ltd is committed to supporting all ambitious chefs, chocolatiers, and bakers to thrive, whether they compete to win the most recognized awards or for the smile of a guest. The highly prestigious Pastry World Cup is held every two years in Lyon, France. Only the best national teams from all over the world are invited to compete. Midwest Imports Ltd is very proud to support Team USA on its quest for glory.
Serving professional chefs for over 45 years, AUI Fine Foods (AUI) has prospered through many changes, meeting challenges with vigor and an uncompromising commitment to quality products and services. From our days as a one-man show to the 150-strong force of today, we have partnered with top companies from around the world to bring classic and innovative tools to today's industry trendsetters. 
AUI employs corporate R&D pastry chefs and seasoned professionals whose experiences provide ideas and assistance to those in the field. The sales force, the hub, and point of contact for customers are resources themselves as many are chefs by profession. They are anchored by an excellent customer service team, providing solutions that make the most of a chef's time and creative talent without sacrificing the demand for taste, craftsmanship, and quality.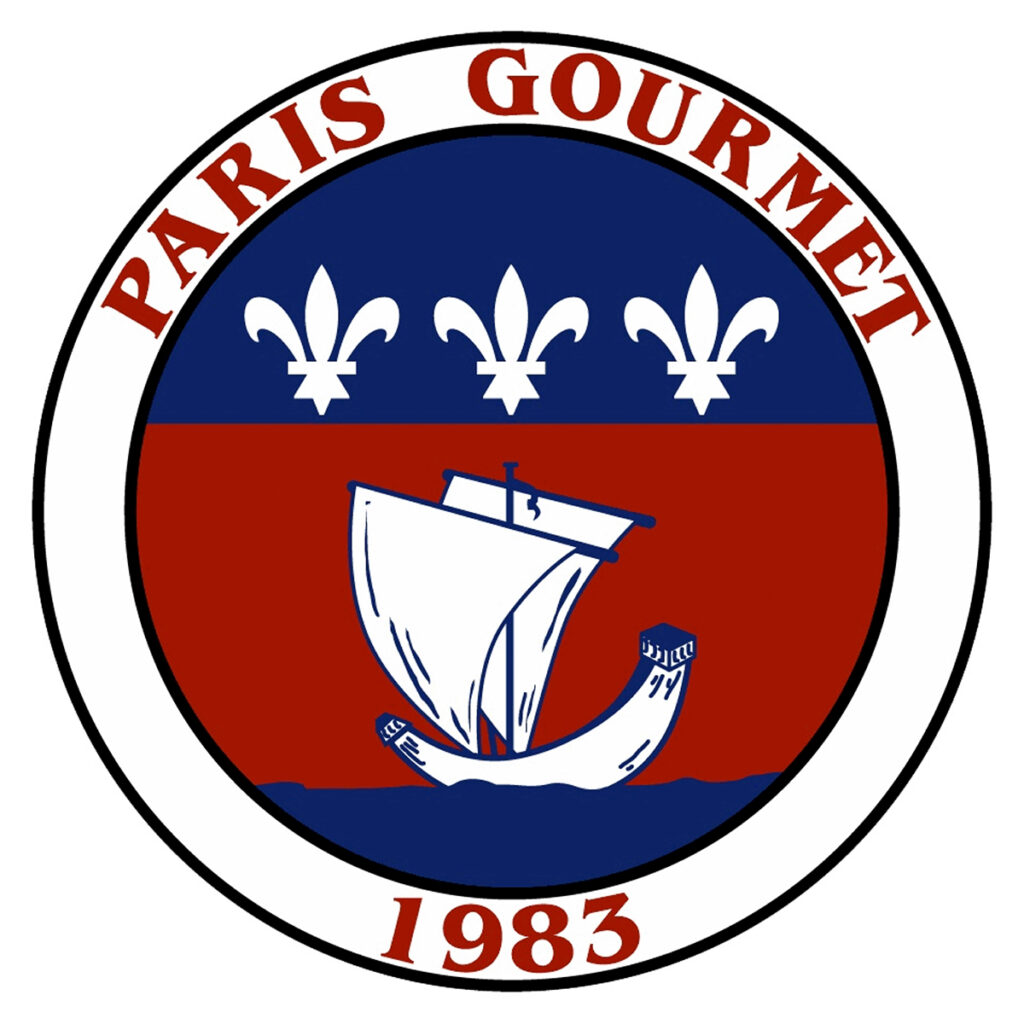 Paris Gourmet, established in 1983, has been headquartered in Carlstadt, New Jersey since 1991 and is a leading specialty food service importer of gourmet and pastry ingredients. Paris Gourmet created and controls a portfolio of proprietary brands developed over the years and also has exclusivity for the U.S. marketing for some leading manufacturers' brands.  Key brands include Cacao Noel, Beurremont, Cuisine-Tech, Moda, Nutley Farms, Pastry 1, Gahara, and more.
With direct distribution in the Metro New York market, and nationally, Paris Gourmet has a network of over 120 distributors operating in most major markets, including the Caribbean, Mexico, and Canada.
In France, the love of good food is as important as the love of country and family. French people's enjoyment of the best things in life is self-evident; it's considered a very positive value that is passed on to future generations. We simply love food in France. But not just any old food!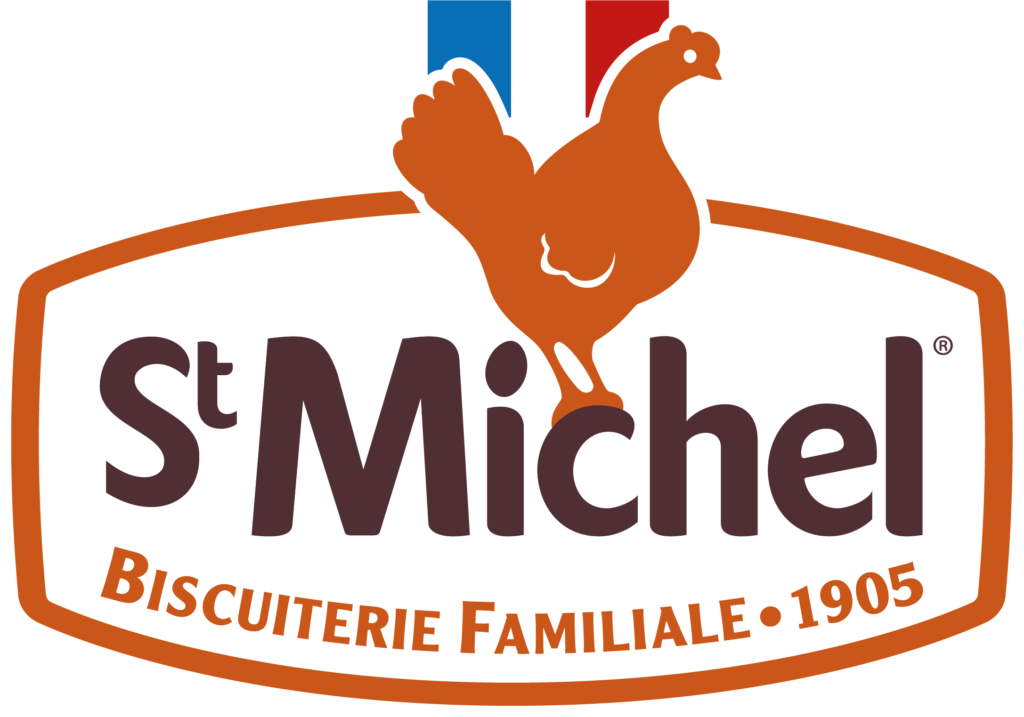 The St Michel family bakery was founded in 1905 and we've had time to get to know our recipes inside-out and back-to-front. Today, our pastry chefs continue to uphold our traditional know-how and pass it on day by day to the younger generations. We use this know-how to do all the mixing, kneading, beating, and baking ourselves across all our production sites in France, because we believe that a biscuit can only be truly delicious if it's well made.
St Michel's tradition of excellence is based first and foremost on common sense. We follow our instinct for good and for doing our best: We only use cage-free eggs, we choose not to use palm oil, we only use French wheat, and our products are GMO-Free.
At St Michel, we love good food and our goal is to share our French sense of excellence: that is why our products are consistently good.
We're a traditional brand with a love of all things delicious and we're always keen to reach out, explore and expand our culinary repertoire to invent or re-invent new biscuits. Our traditional Madeleines and Shortbread Biscuits still provide a moment of pleasure every day and teatime remains sacred but … we still have fun with it!
Irinox was founded in Corbanese (Treviso, Italy) in 1989 and is known all over the world as the leading manufacturer of blast chillers and shock freezers. Our appliances are entirely manufactured in our 9,000 sq m facilities near Treviso in northeastern Italy.
As a pioneer in developing the concepts of blast chilling and high-quality food preservation in the catering, confectionery, ice cream, bread-making, and food industries, Irinox has always invested in continuous research and improvement of its technology, becoming the ideal partner of the most important food professionals and companies all over the world.
Innovative in spirit, over the years Irinox has developed a leading-edge line of industrial blast chillers and shock freezers, proposing revolutionary concepts that have set market benchmarks. Irinox has already installed more than 40,000 machines and distributed its equipment in more than 80 countries.

Founded on real-world experience, Chef Rubber knows how kitchens work. The ability to get anyone the tools and ingredients to create their art efficiently has been at the heart of Chef Rubber. 
What started with food-grade silicone and eight bottles of colored cocoa butter- launched us into a future and a world beyond our imagination. Since then, we've been running alongside culinary artists as they take the industry by storm. They have explored bold chocolate making, unique desserts, and gravity-defying sculptures that leave the world awestruck.

For 200 years, authenticity, passion, and commitment have been the values at the core of de Buyer's business, knowledge, and expertise. We design and manufacture utensils, continuously innovating to precisely meet the needs of both catering professionals and home cooks.
Making a positive impact on society and the environment is the base of de Buyer's responsible and committed approach to business. Our factory in the Vosges Region of France has its own wastewater treatment plant to protect the Combeaute River and its wildlife populations. We've also introduced beehives nearby to act as an indicator of good environmental health and encourage pollination and increase the bee population in Vosges. Providing ethically sourced products that are durable and high-quality is a top priority at de Buyer. We encourage responsible consumption among our customers with products that will last for generations to come.
Our commitment to skilled engineering and our know-how has seen its success in recognition from world-renowned chefs, brand ambassadors, and everyday cooks. They all share the same passion for cooking, where skilled hands and fine tools make all the difference.
Since 1961, Robot-Coupe has been designing, developing, and manufacturing culinary equipment in France. Within a few decades, the brand has developed its expertise in kitchens around the world.
Present in more than 130 countries, Robot Coupe uses its expertise and know-how as a world leader to constantly adapt to different types of local cuisine. Robot Coupe products are designed and made in our factories in France and in the USA to guarantee the best level of quality and ensure unbeatable performance. Our products are always at the cutting edge of modernity and excellence.
Robot Coupe USA, Inc. offers a wide range of machines adapted to each professional needs (restaurants, institutions, delicatessens, caterers, etc. Whomever you are in the food services industry, there is a Robot Coupe food processor product designed just for your needs—and they are all created to save you time, labor, and money.

Tomric began by making high-quality polycarbonate chocolate molds in 1962. Over the years, we've evolved into being the pioneer in the design, manufacture, distribution, and sale of chocolate molds, equipment, and packaging. We deliver complete systems to the confectionery and baking industries at all levels worldwide.
With so many years of experience in the industry, Tomric is uniquely able to serve as a single-source solution for large-scale producers and mom-and-pop chocolatiers alike – as well as customers outside the confections industry. From start to finish, we work to develop solutions for everything including custom molds, one of the largest selections of stock molds in the world, custom and stock tray packaging, professional confectionery equipment, packaging equipment, culinary accessories, training, and educational resources, and the continuing service and support Tomric is known for. Whether you're looking to streamline your production, create a custom mold, or anything in-between, get in touch with Tomric today.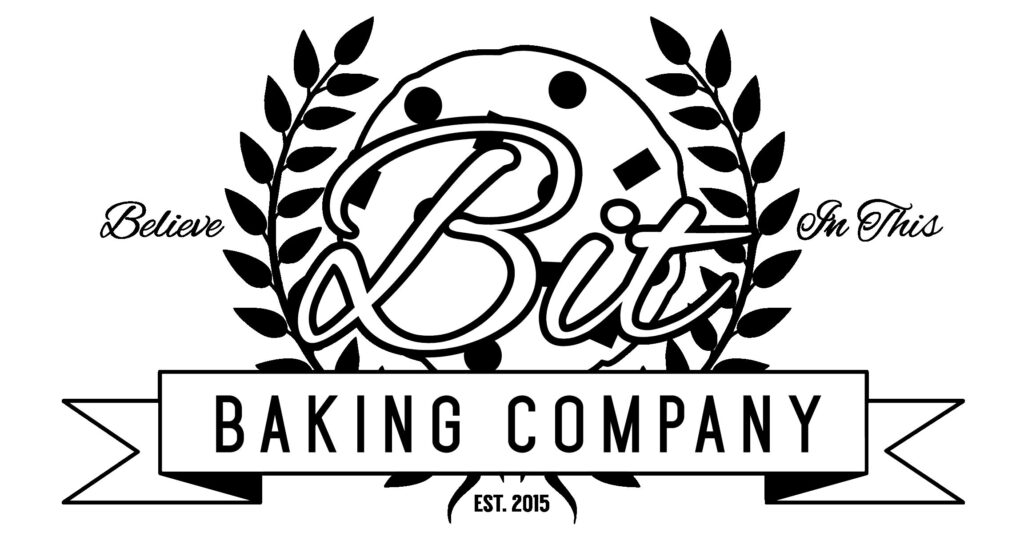 Bit Baking is a gluten-free, dairy-free, soy-free bakery located in Grand Rapids, Michigan. Founded in 2015 by Jean-Rene Renusson, Bit stands for Believe In This. The company believes there can be better cookies and sweets for everyone to enjoy. 
Bit Baking Company only uses the finest ingredients, so you won't ever see a word that looks like it came from a laboratory. Their goal is to change the way people live and eat … for the better bit by bit. In addition, Renusson is also the proud owner of Cheeyeah, a plant-based "cheese" sauce company.

The Ekus Group, a full-service culinary agency based in Western Massachusetts, recently celebrated its 40th anniversary. In addition to representing culinary talent from around the world, the agency provides literary and spokesperson representation, media training, consulting, and PR services. They have also recently introduced an online course called "How to Write a Cookbook" which aims to provide aspiring authors with an inside look at the publishing industry.
Throughout its history, The Ekus Group has had the opportunity to work with a diverse range of well-known culinary figures such as Emeril Lagasse, David Joachim, Meathead, Nava Atlas, Chef Todd Richards, Ronni Lundi, Toni Tipton-Martin, and Padma Lakshmi, among many others. The agency has also had the pleasure of collaborating with a variety of corporate clients including Unilever, Kraft, Campbell's Soup, American Roland Foods, Al Forno Restaurant Group, and almost all major publishers in the US and internationally.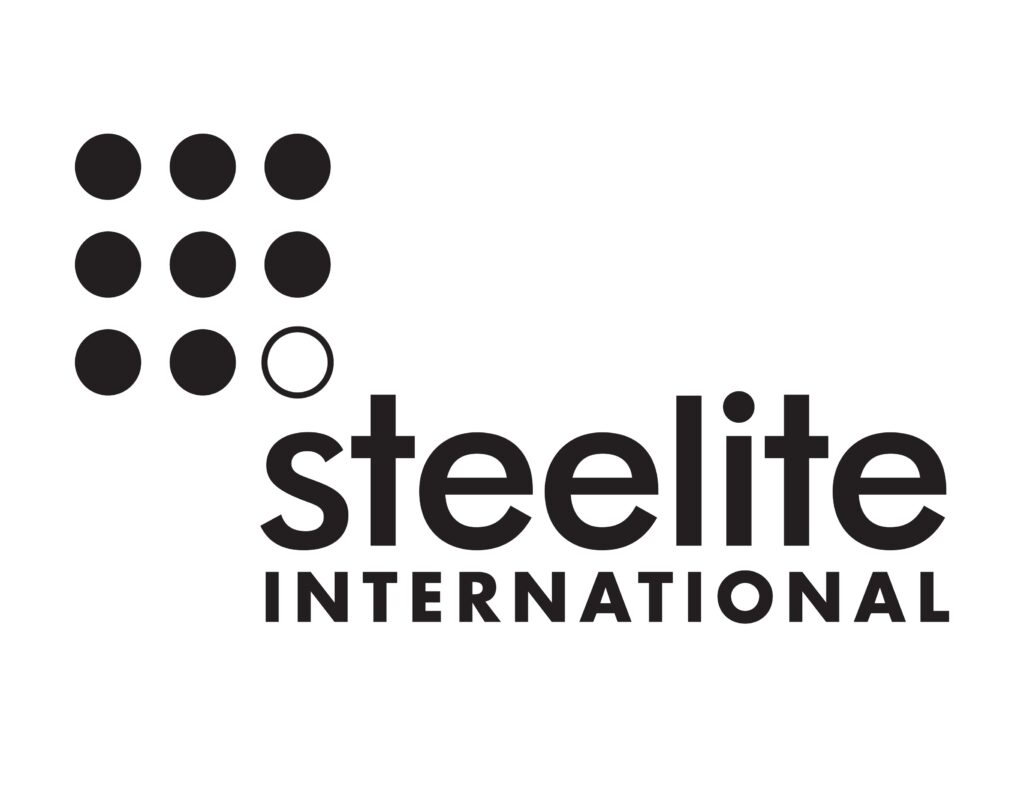 Steelite International is the leading designer, marketer, manufacturer, and supplier of award-winning tabletop and buffet products for the global hospitality industry. With dual headquarters located in New Castle, PA and Stoke-On-Trent, UK, along with a 500,000 square foot manufacturing facility and twelve showrooms worldwide, Steelite services over 140 countries for more than 50 years. They are committed to providing the best in functionality and design while minimizing the effect on our environment. For more information, please visit www.steelite.com.

Clement Design USA is the exclusive importer of Clement Design® premium chef apparel from France. Located in the south of France in beautiful Nice for 20+ years, Clement Design® has distinguished themselves from their competitors by using new innovations that include the Patents of the I-Belt and Dry-Up Fabric. Clement Design® uses new fittings and trendy colors which push the professional chef's apparel to new heights. Greeted by chefs for the "avant-gardist" design and the quality of its clothing, Clement Design® is recognized in the high end kitchen universe all around the world. For more info, visit Clement Design.
ABOUT CLUB COUPE DU MONDE USA
Club Coupe du Monde USA's purpose is to study and advance the art and science of food preparation and food service. Every two years the Club searches for and identifies America's best culinary educators, researchers, and food service professionals. By doing so, they hope to challenge those willing to participate in creating leading-edge advances in food preparation, taste combinations, shelf life extension, and presentation styling.
ABOUT COUPE DU MONDE DE LA PÂTISSERIE
Founded in 1989, the Coupe du Monde de la Pâtisserie is an international competition representing different trades in the pastry industry including pastry chefs, ice cream specialists, chocolatiers, and confectioners.
Approximately 50 nations have taken part in different national and continental selection events. The top teams are invited to compete in the Coupe du Monde de la Pâtisserie. The competition typically takes place on the 2nd and 3rd day of the SIRHA trade exhibition. The Coupe du Monde de la Pâtisserie takes place biennially in the odd years during the month of January at the Eurexpo venue in Lyon, France.