Recently, we introduced our fans to the four team members that make up 2023 Coupe du Monde de la Pâtisserie's U.S.A. Team: Chef Julie Eslinger, pastry chef at The Country Club at Castle Pines in Colorado and is this year's team captain; Chef Jordan Snider, executive pastry chef at the Kiawah Island Golf Resort in South Carolina; and Chef François Behuet, executive pastry chef at the Ritz-Carlton, Los Angeles. 
Now, we are honored to present the team chairman and coaches to the team.
This year's team is coached by two former Team U.S.A. participants: Chef Gilles Renusson, President, Club Coupe du Monde U.S.A., and Chef Andy Chlebana, team coach, pastry chef/instructor at Joliet Junior College in Illinois. Chef Christophe Feyt, who is the Executive Pastry Chef at Hilton Hotels & Resorts in Dallas, Texas, was also on the 2013 team with Chef Chlebana, will serve as a consultant.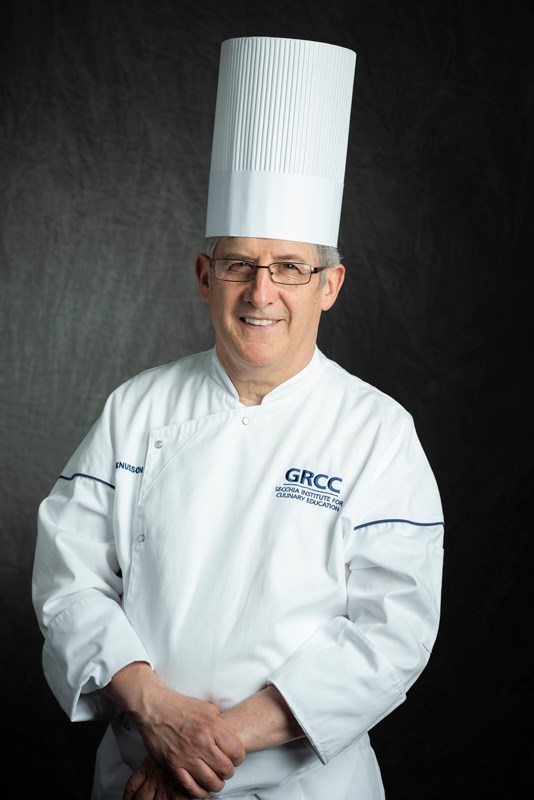 In addition to being a team coach, Gilles Renusson is a former member and team captain of Team U.S.A., President of the Coupe du Monde U.S.A., and a Certified Master Pastry Chef.
Last year, Renusson retired after almost 30 years as a professor for the Secchia Institute for Culinary Arts at Grand Rapids Community College in Michigan. However, the pastry profession was originally not in Renusson's plan.
When he was 14 years old, Renusson brought home a less-than-flattering report card. After dinner, he was asked to show it to his father who promptly informed him that if his grades did not improve he was going to boarding school. He said without missing a beat, his mother gently asked: "Which boarding school would you like to attend?" He chose a school and after four years graduated with a degree in culinary arts. It was at his first job, Maxim's at Charles de Gaulle airport, where Renusson discovered his love of pastries. Afterward, he found himself at one of Paris's top pastry shops, Fauchon.
"At Fauchon I was fortunate enough to work with M.O.F.s, three of them in one operation. The Executive Chef was Claude Bonté M.O.F., Serge Breda M.O.F. was running the entremets section and was Chef Bonté's assistant, and Michel Foussard M.O.F. who assisted Chef Serge Breda with the entremets."
A M.O.F. is Meilleur Ouvrier de France, loosely translated as the "best craftsman in France," is a unique and prestigious award in a competition for professionals in a variety of trades.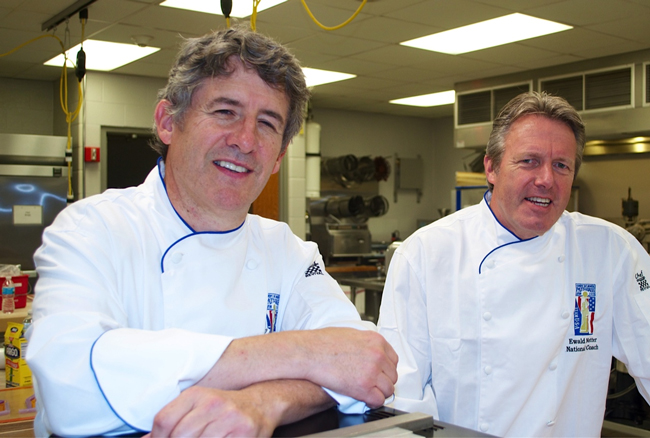 In 1978, Renusson moved to London and worked in the pastry shop of the prestigious Connaught Hotel. It was here where he met his wife, Eva Marie. After a year, Renusson returned to Paris with Eva, now his fiancé, and accepted a position with another one of Paris's famous pastry shops, Dalloyau Gavillon – as it was known in 1979.
"When I obtained my 'Brevet de Maîtrise' (a master's certification) in 1979, it was with the intention of mastering our craft and sharing my knowledge over time," said Renusson. "I did not expect to obtain a teaching position early in my career."
In 1980, along with Eva – who was now his wife – Renusson moved to the United States and accepted a position as a chef instructor at Johnson & Wales University in Providence, Rhode Island. After a year, he became the executive pastry chef at the Ritz-Carlton Hotel in Chicago. This was the first time Renusson was in charge of a pastry department. Although he knew production work, being a manager was something new for him. "I had a lot of technical skills, however the organizational skills I were missing were quickly drilled in me by Chef Edward Mérard, executive chef at the Ritz-Carlton."
Two years later, after being contacted by a headhunter, Renusson left to assume the role of executive pastry chef at the Amway Grand Plaza in Grand Rapids, Michigan. "I spent eight wonderful years in this large pastry shop with a staff of 17 to 20," said Renusson.
Renusson's neighbor, Robert Garlough, created the Hospitality Program at Grand Rapids Community College. He taught a few pastry seminars at the college then one day Garlough called to say that the pastry chef instructor was retiring and he thought Renusson should apply.
"I was looking forward to teaching again," said Renusson. "I now had ten more years of experience to share with students, and I thought I could better contribute to the growth of the program. A few weeks later I was hired. I started 1992 with a new job, and the rest is history."
Since 2008, Renusson has served as the pastry advisor to the WorldChefs, the former World Association of Chefs Societies, Culinary Competitions Committee.
In 2019, Renusson was awarded the Chevalier du Merite Agricole – the Order of Agriculture Merit. It is bestowed by the French Republic for outstanding contributions to agriculture. Renusson was unaware he was going to receive the award. During a reception for the American team, family, and friends at the Coupe du Monde de la Pâtisserie in Lyon, Chef Gabriel Paillasson M.O.F. and the Commandeur du Merite Agricole stood in front of the podium and asked Renusson to join them.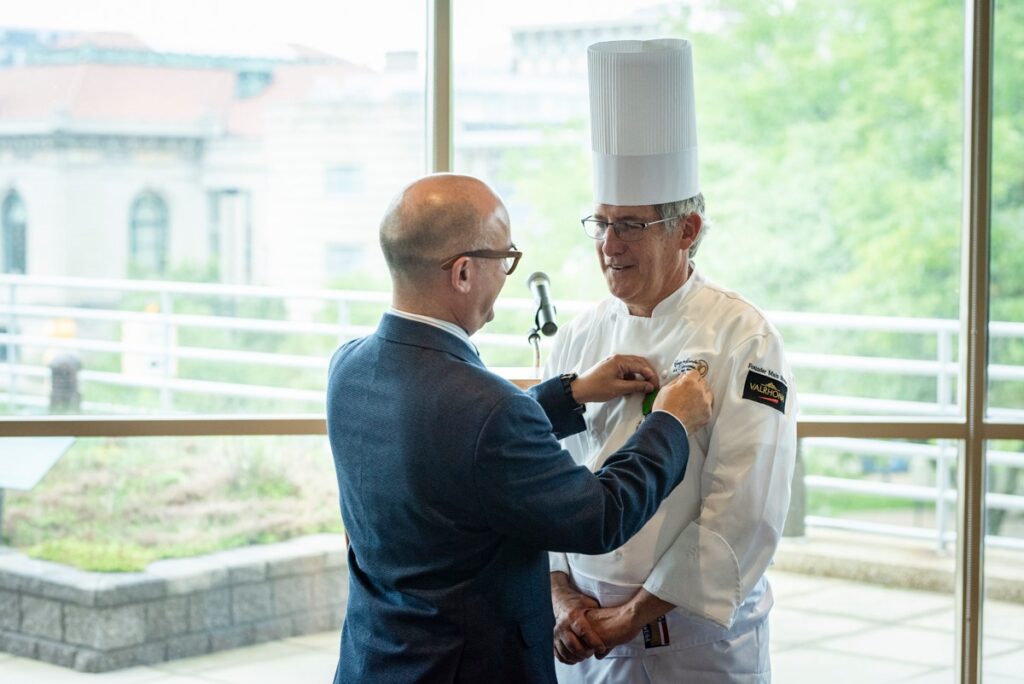 "After a short speech, he pinned the Medaille du Mérite Agricole on my chef's jacket," said Renusson. "The emotion was overwhelming. I had no idea that Chef Gabriel Paillasson was going to bestow, on behalf of the French government, this honor on me. How did I, with my humble origins, deserve such accolade and recognition from my peers, the professional in general, and the French government," says Renusson.
Renusson can be followed on Facebook: Gilles Renusson and Instagram: @chefgillesrenusson.
Team U.S.A. is sponsored by Valrhona (Founding Sponsor), Nielsen Massey, CapFruit, Paris Gourmet, Midwest Imports, AUI Fine Foods, St. Michel, Chef Rubber, Irinox,Bit Baking, de Buyer, Robot Coupe, Tomric, The Ekus Group, and Steelite USA.