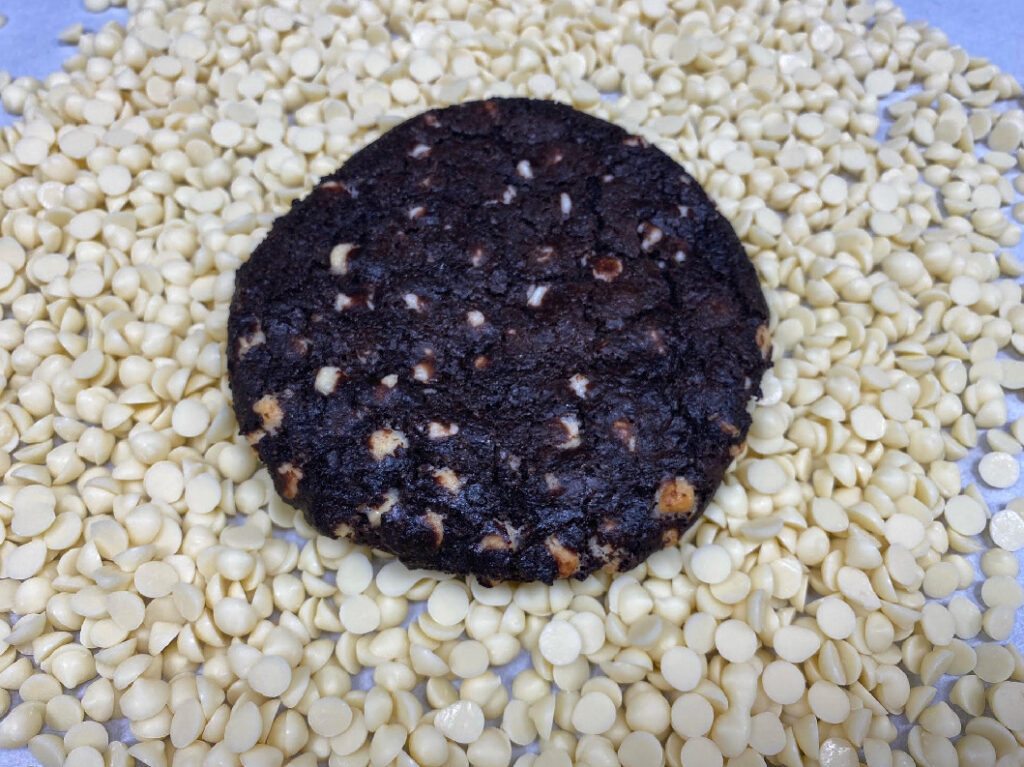 Virtually everyone loves chocolate. According to Redstone Foods, currently, 1 billion people eat chocolate every day. In America, the average person eats about 12 pounds of chocolate per year, compared to 15 pounds for the average European.
When most people think of chocolate they think of dark or milk chocolate. In a 2021 study by YouGov.com, half of all Americans said milk chocolate was their favorite while 34% said dark chocolate was their preference. Only 11% of Americans cited white chocolate as their favorite kind of chocolate.
White chocolate has always been controversial. Some even go as far as saying that white chocolate is not even chocolate. Technically, for white chocolate to be legally called white chocolate it needs only two ingredients: cocoa butter and dairy milk. According to the Food and Drug Administration (FDA), white chocolate cannot contain not less than 20 percent by weight of cacao fat (minimum chocolate liquor) – this is what gives the chocolate its "mouthfeel", not less than 3.5 percent (by weight) milkfat and not less than 14 percent (by weight) of total milk solids.
An American white chocolate bar could legally contain 55% sugar, 20% cocoa butter, 17.5% milk powder, and 7.5% something else. According to the website, DameCacao.com, "that last percentage is usually a combination of so-called 'fillers,' such as lecithin, flavorings, [vanilla] whey products, and often, more powdered milk."
However, a number of top chocolate manufacturers are now showing the same amount of love for white chocolate as they have for its cousins milk and dark.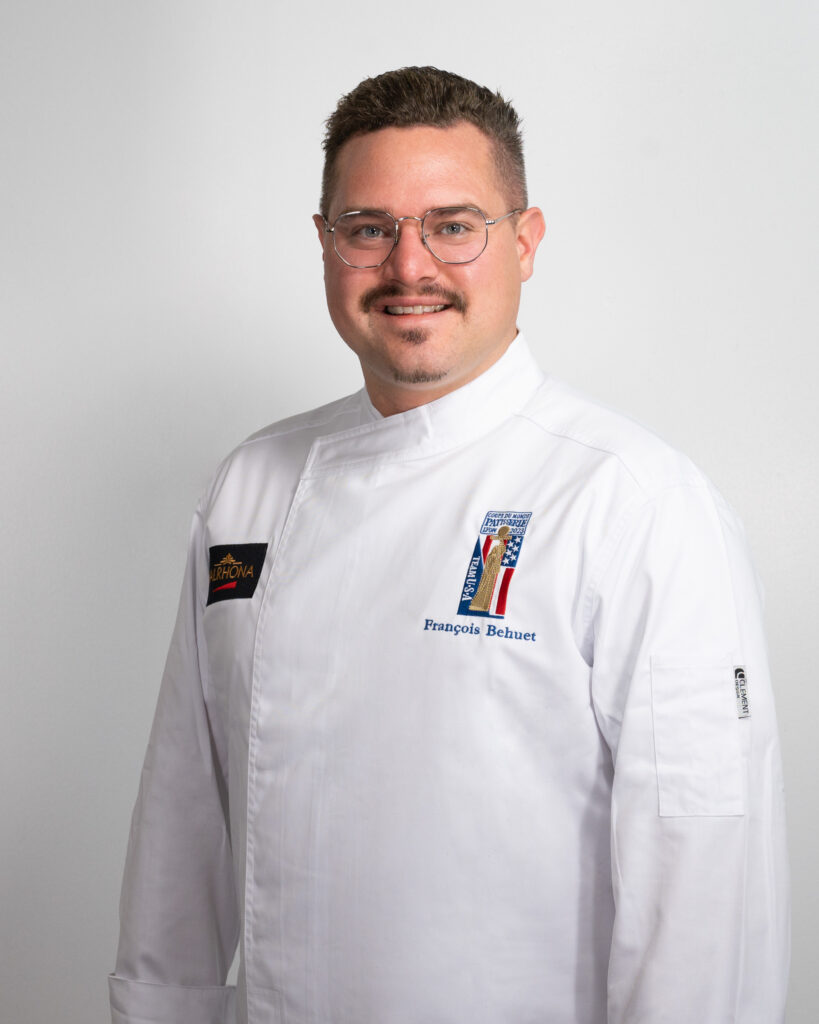 Today, 22 September 2022 is National White Chocolate Day, and to celebrate the day, François Behuet, a member of Club Coupe du Monde Team USA and Executive Pastry Chef at the Ritz-Carlton Los Angeles shares his double chocolate chip cookie recipe. Not only does this delicious cookie utilize white chocolate it is also gluten-free!
The recipe calls for white chocolate chips, however good quality white chocolate bars chopped into chunks can be substituted. Valrhona's Ivoire 35% chocolate, a sponsor of Team USA, is a smooth, flavorful, and delicious white chocolate.
Chef Behuet's recipe also calls for dark chocolate and cocoa powder. You will want to look for chocolate that contains between 50%-90% cocoa solids. Valrhona offers a variety of dark chocolate to choose from – depending on how intense you like it. They include Equatoriale Dark 55%, Oriado 60%, Caraïbe 66%, Guanaja 70%, and celebrating their 100th anniversary this year, their newest blend – Komuntu 80%. Their Dutch Processed Cocoa Powder is has a pure and intense cocoa taste.
For Team USA nothing beats pure vanilla extract from our other sponsor, Nielsen-Massey Pure Vanillas & Flavors.
GLUTEN-FREE DOUBLE CHOCOLATE CHIP COOKIE
YIELD: 18-24 cookies
3 cups of unsalted butter, room temperature
2 cups granulated sugar
2 cups of brown sugar (light or dark)
1/4 cup honey
3 eggs, room temperature
1 tea vanilla extract (we use Nielsen Massey Pure Vanillas & Flavors)
3 cups gluten-free flour
2 cups cocoa powder
1 tea salt
1 tea baking soda
1 pound dark chocolate chips or chopped dark chocolate (we use Valrhona Chocolate)
1/2 pound white chocolate chips or chopped white chocolate (we use Valrhona Chocolate)
Mix the gluten-free flour, cocoa powder, salt, and baking soda until incorporated. Set aside.
In a stand mixer or bowl with a hand mixer, on medium speed, mix the butter, granulated and brown sugars until light and fluffy (about 3-4 minutes).
Add the eggs, one at a time, until each one is incorporated, then add the vanilla extract.
Add the dry ingredients and mix until streaky.
Add chocolate chips or chunks and mix until combined.
Using a medium-sized scoop place dough 2″ apart on a baking sheet lined with parchment paper or a silicone mat. Bake at 300 degrees Fahrenheit for 12 minutes. Allow cookies to cool for 5 minutes on the baking sheet then move to a wire rack to completely cool. Store in an airtight container (assuming there are any left at the end of the day!)