In our last post, we looked at day one of Club Coupe du Monde Team USA's three-day class at L'Ecole Valrhona Brooklyn. A group of 12 pastry chefs hailing from various parts of the United States and Canada participated in a rigorous workshop. During the event, the 2023 Coupe du Monde de la Pâtisserie team shared recipes and centerpieces that were showcased in the competition. Leading the class were Chef Julie Eslinger, who served as the team captain, along with Chef Jordan Snider and Chef François Behuet.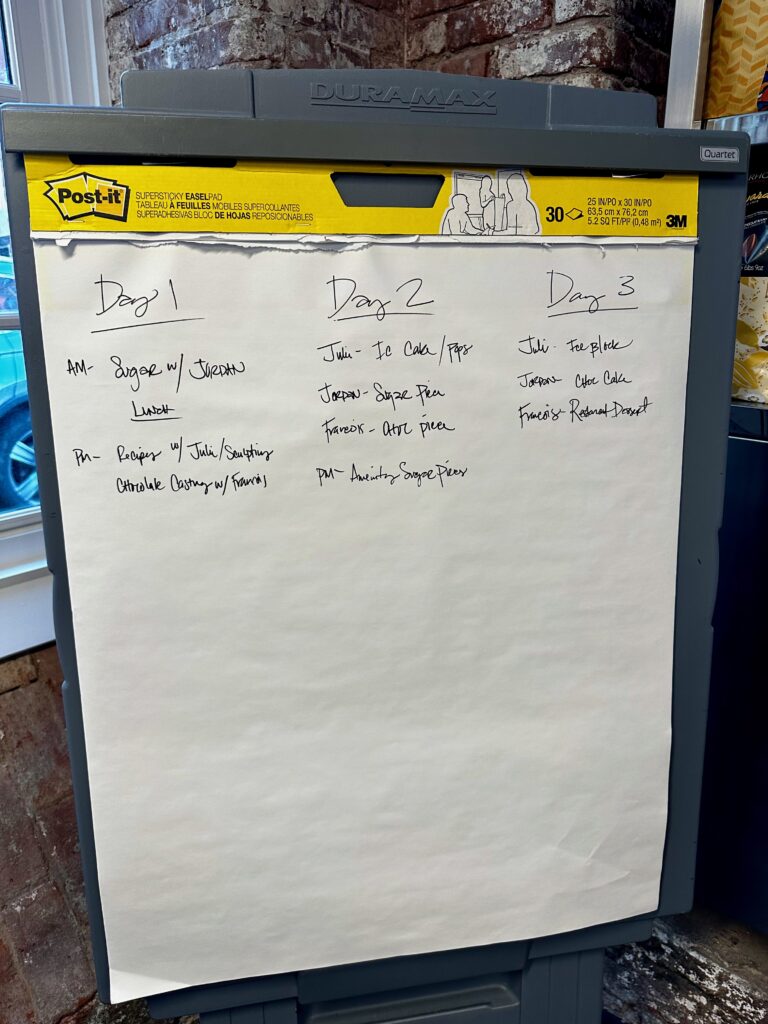 On the second day, the workshop featured a series of demonstrations by the three chefs. Chef Eslinger kicked off the morning by showcasing the process of creating two frozen desserts, including the ice cream cake and lollipops. Chef Snider taught the group various sugar techniques, demonstrating how to create different sugar pieces for the showpiece. In the afternoon, he shifted his focus to making amenities out of sugar. Meanwhile, Chef Behuet spent the entire day guiding the participants through the intricate details of chocolate techniques, including molding and shaping it to perfection.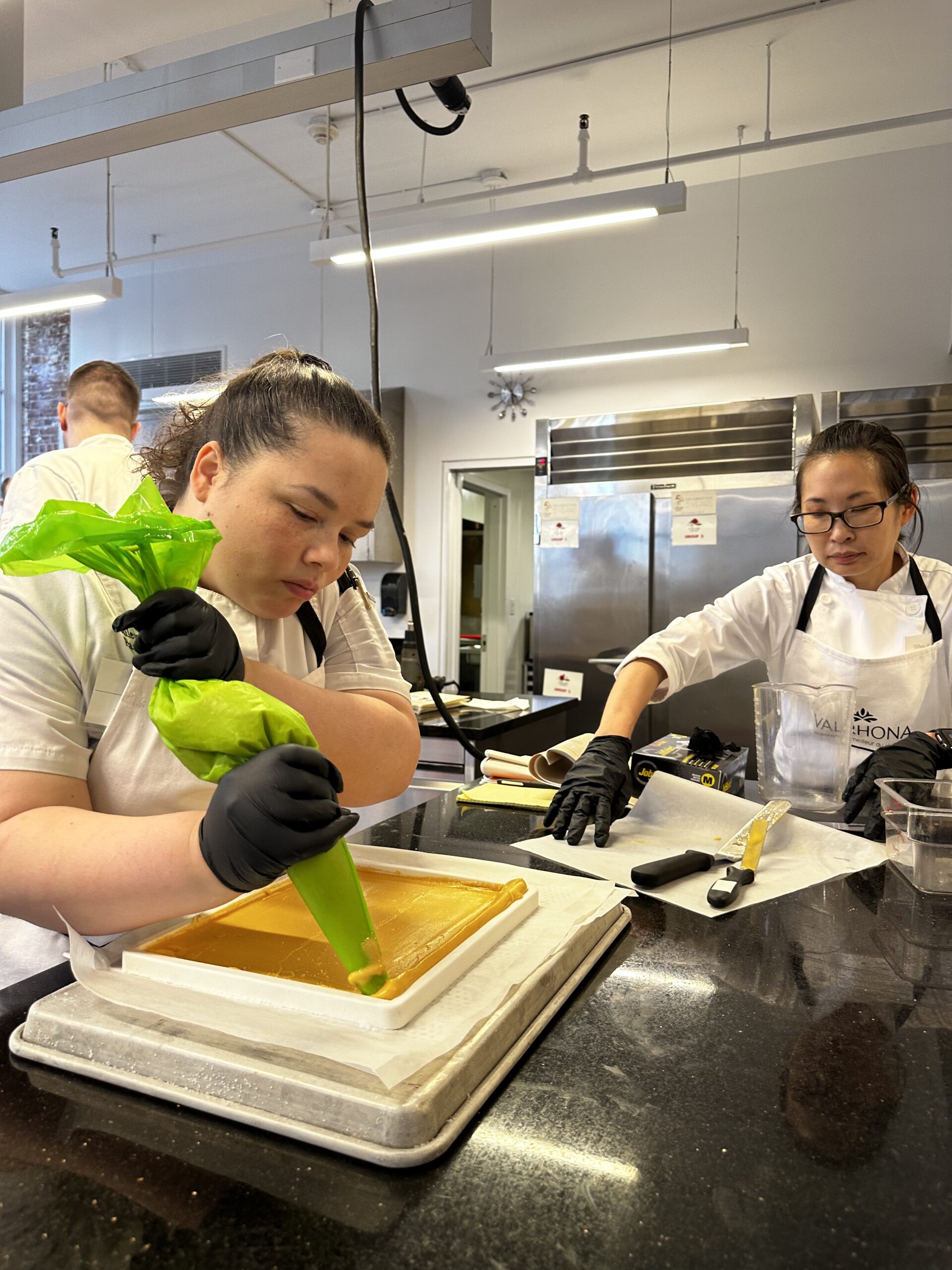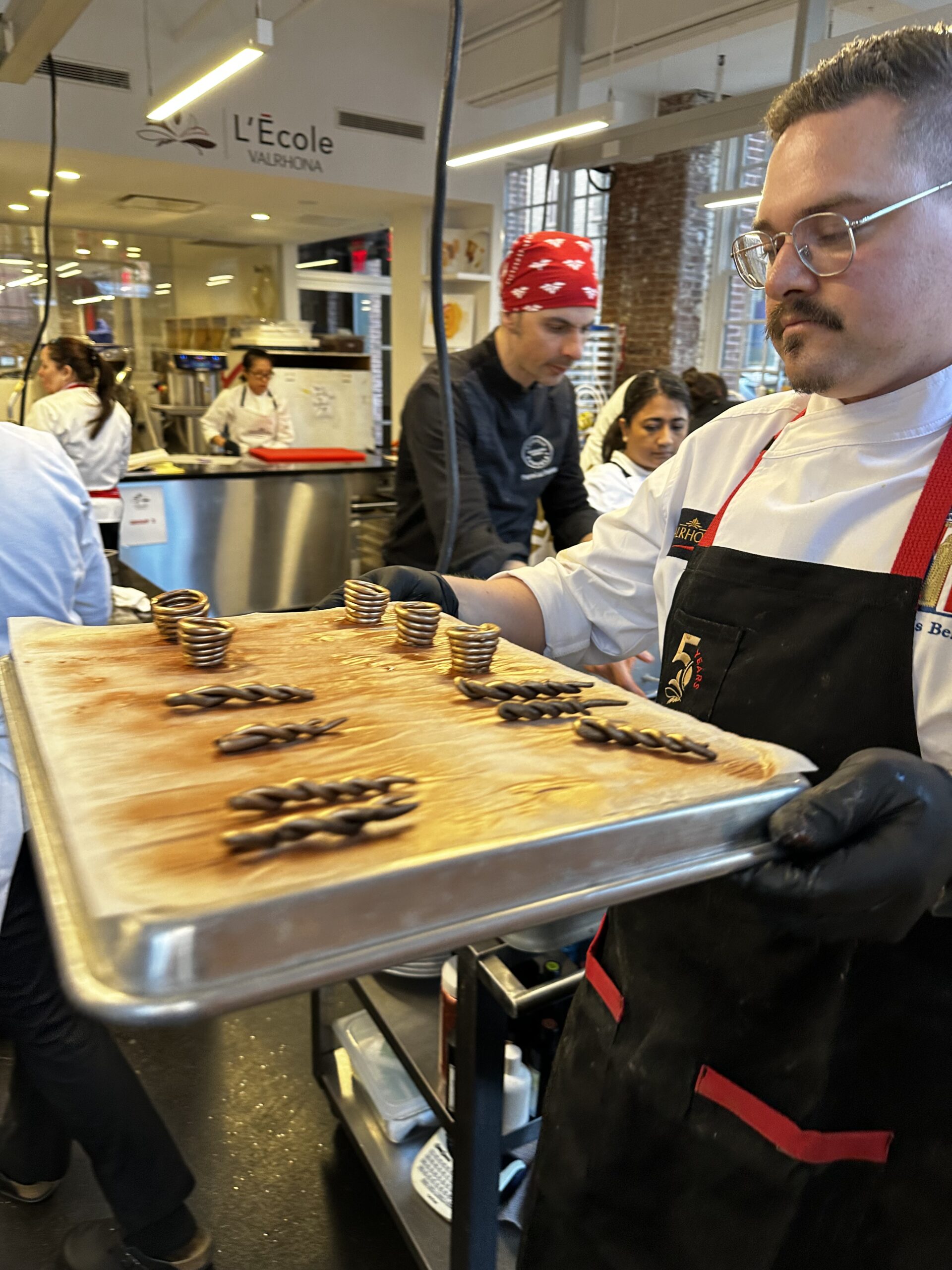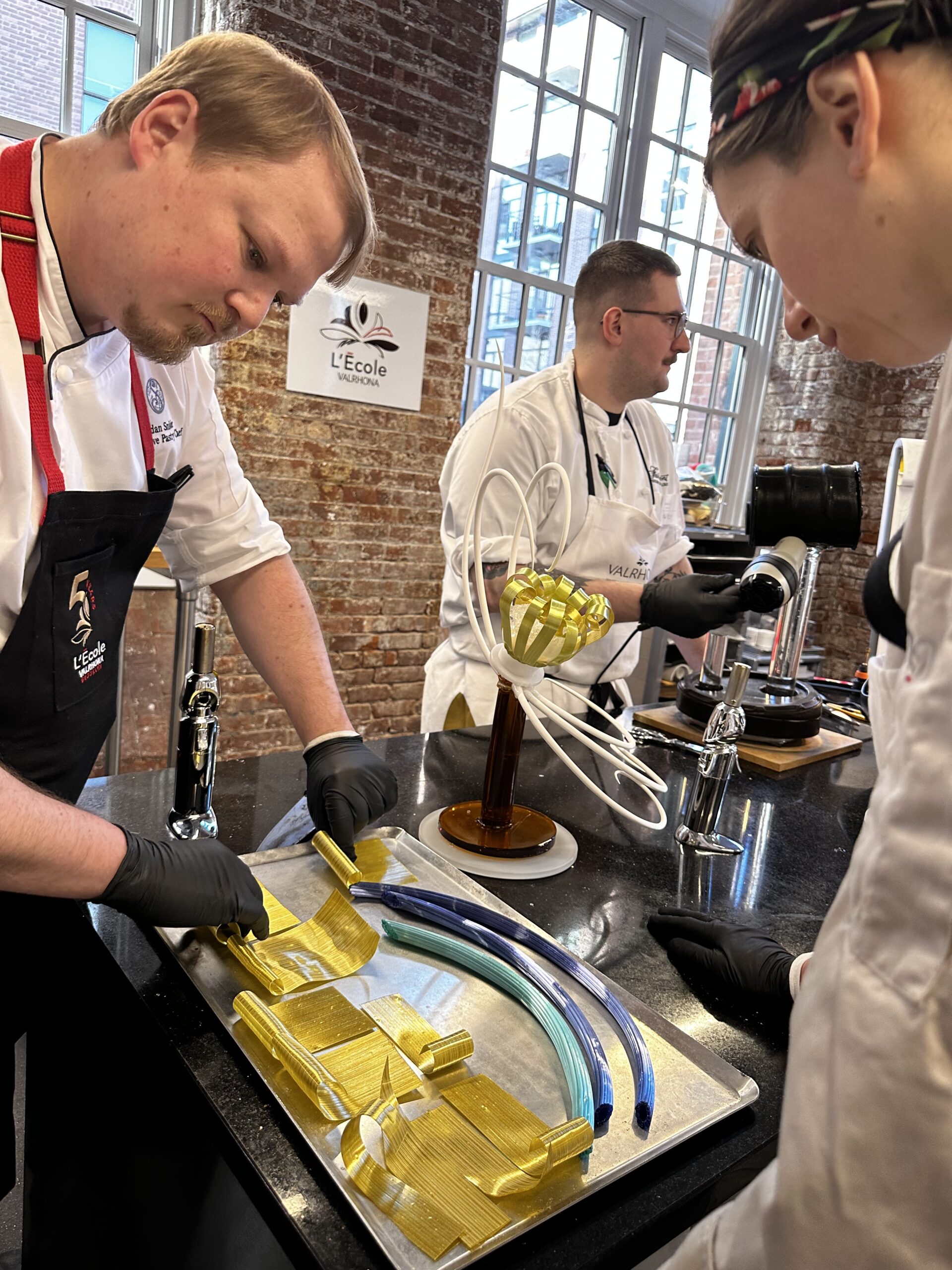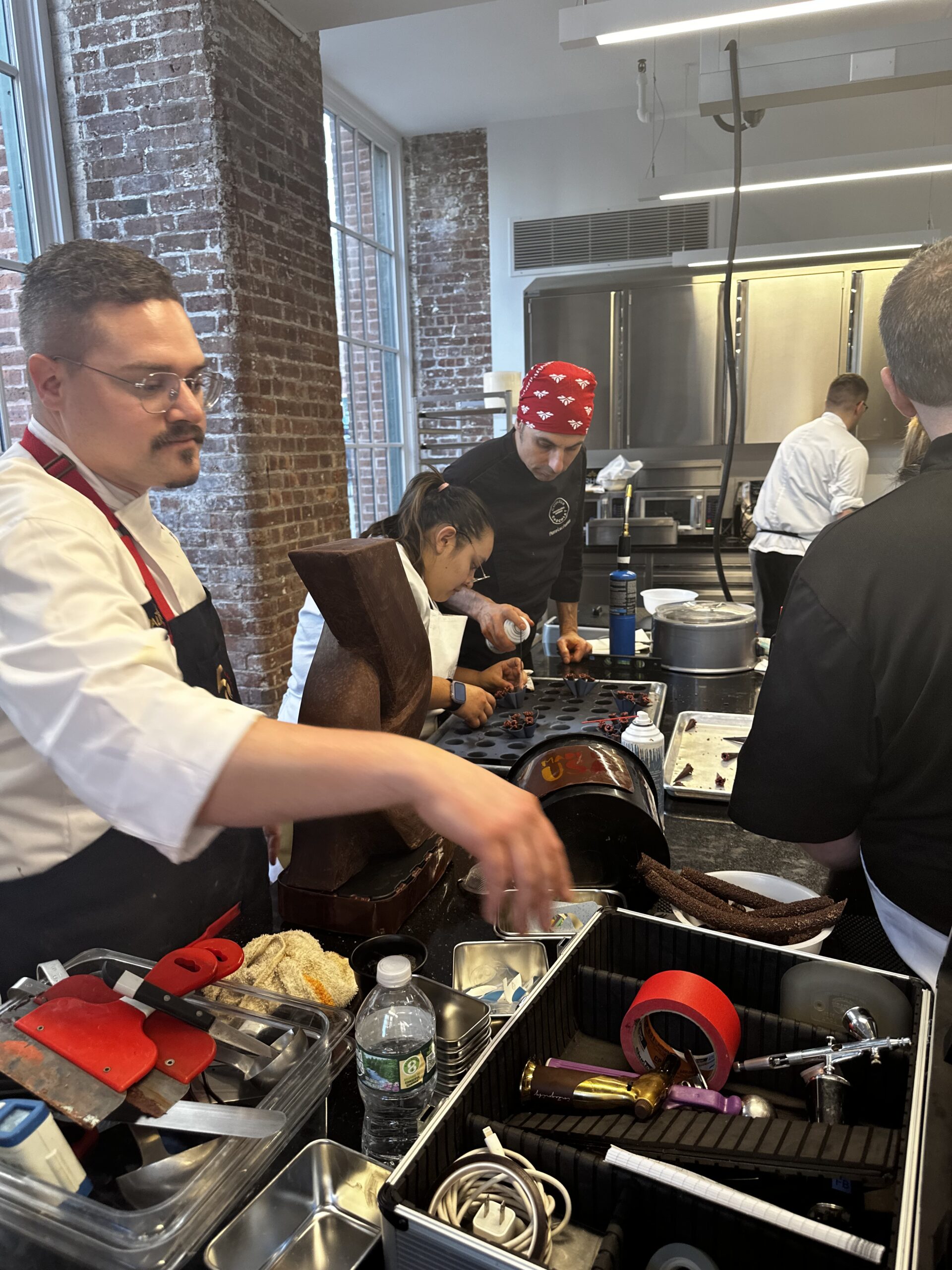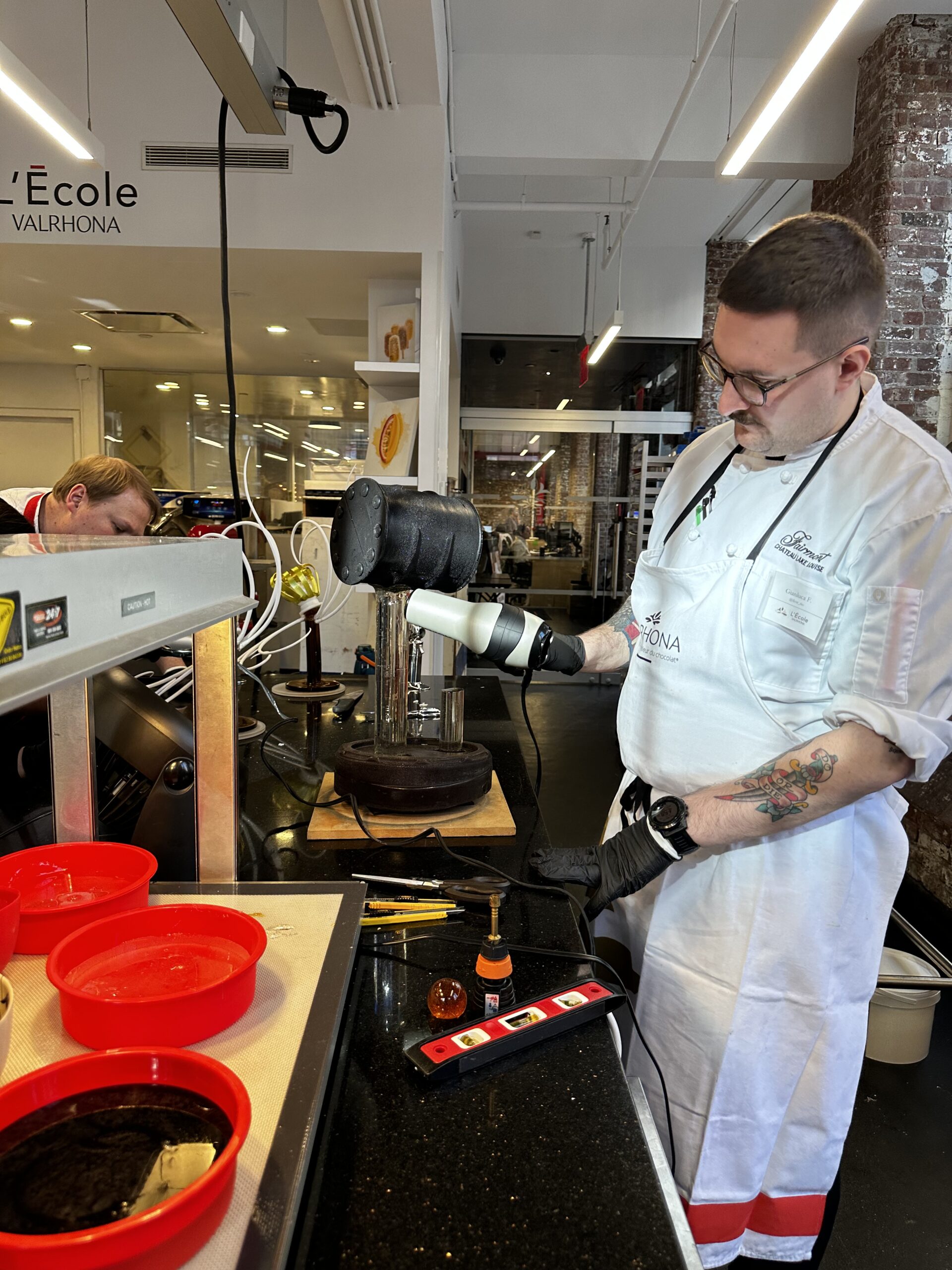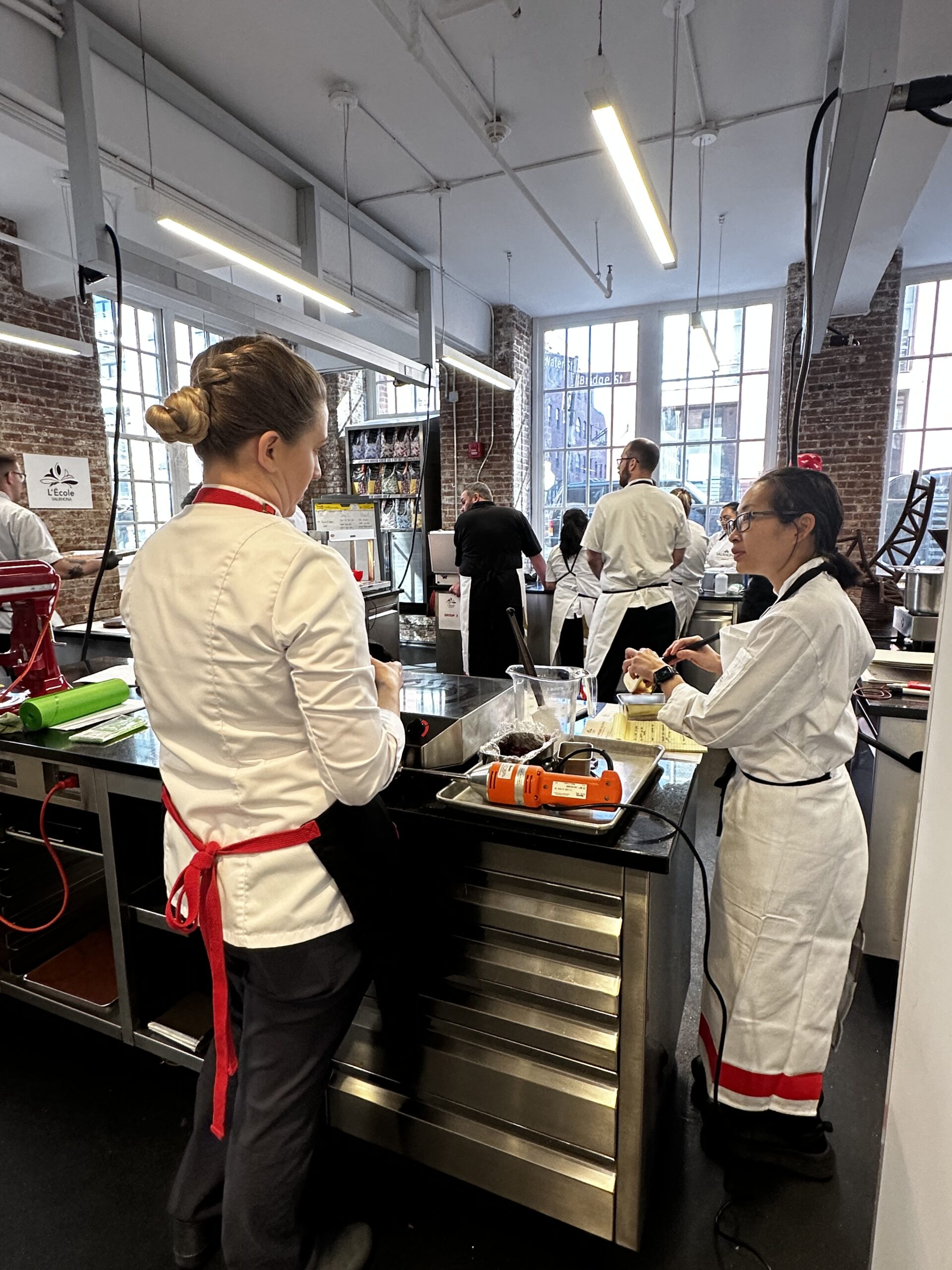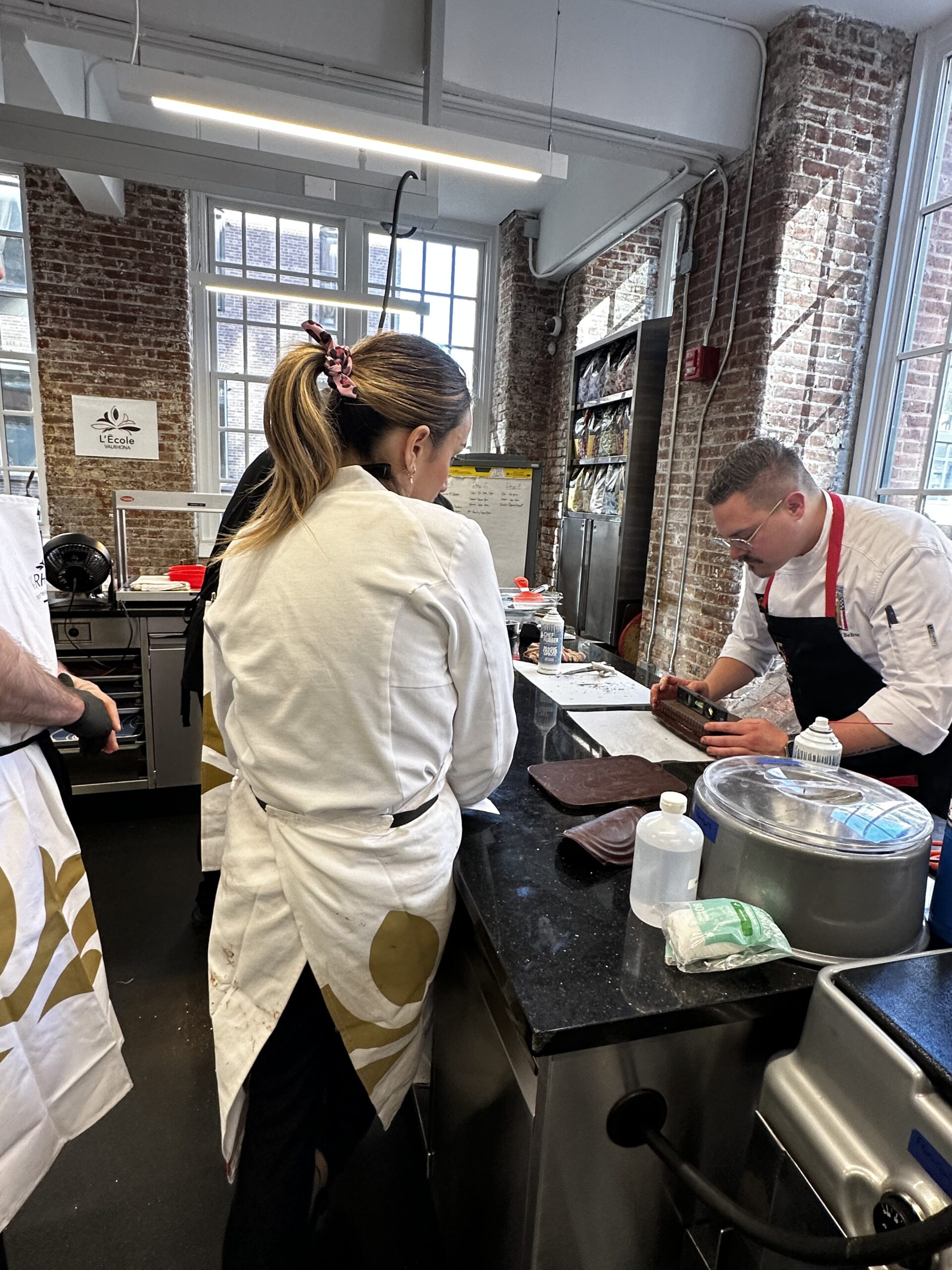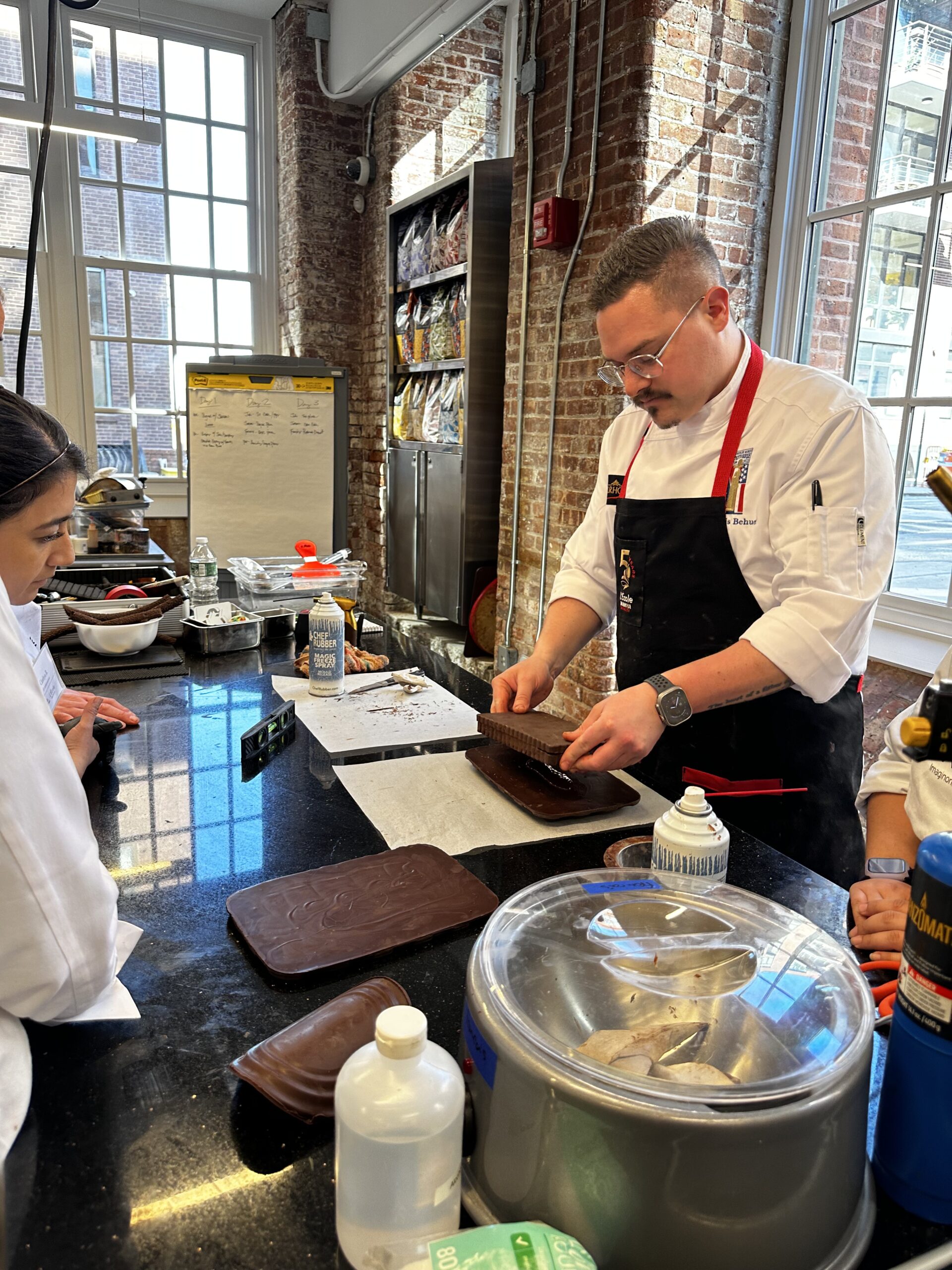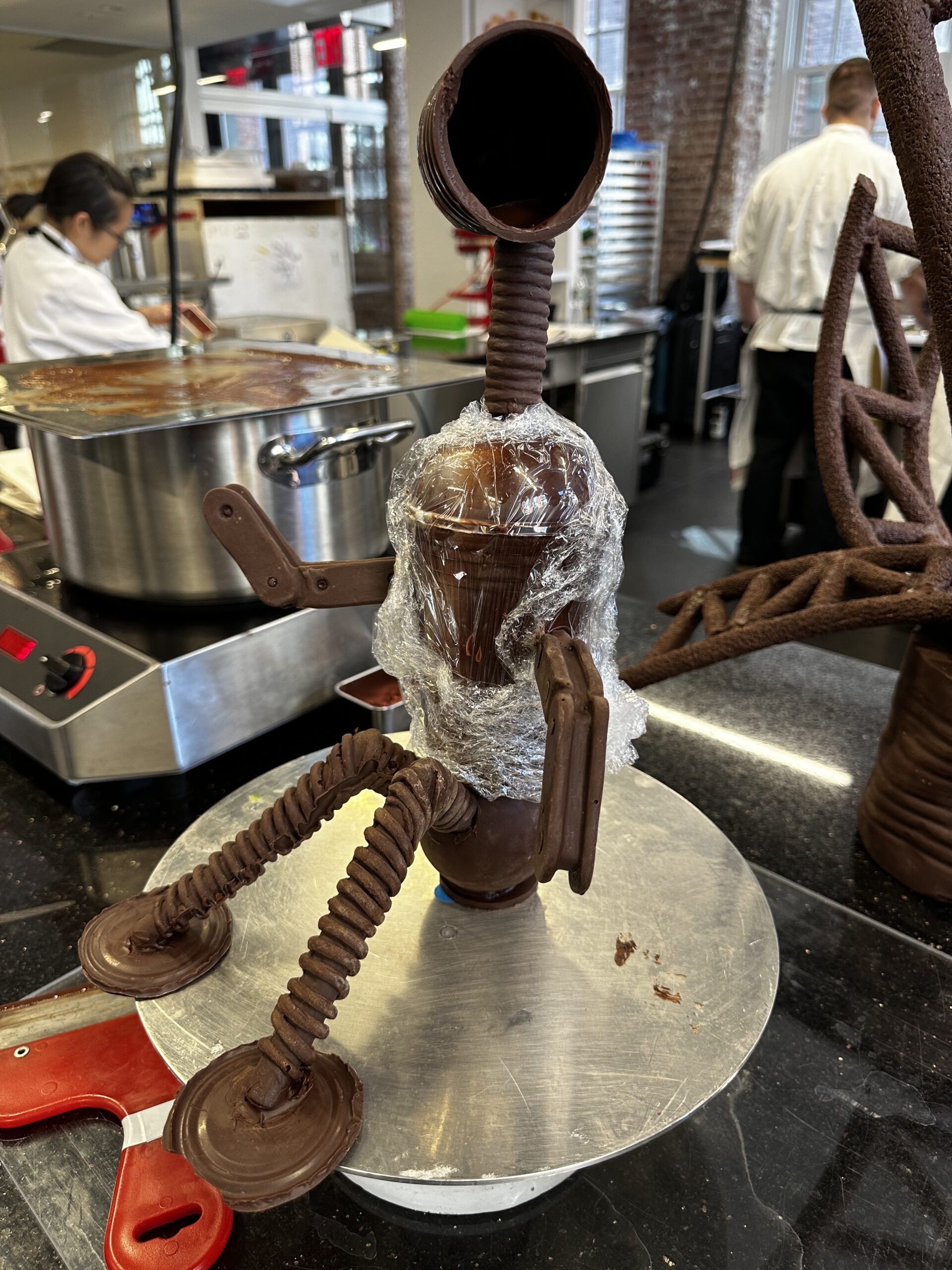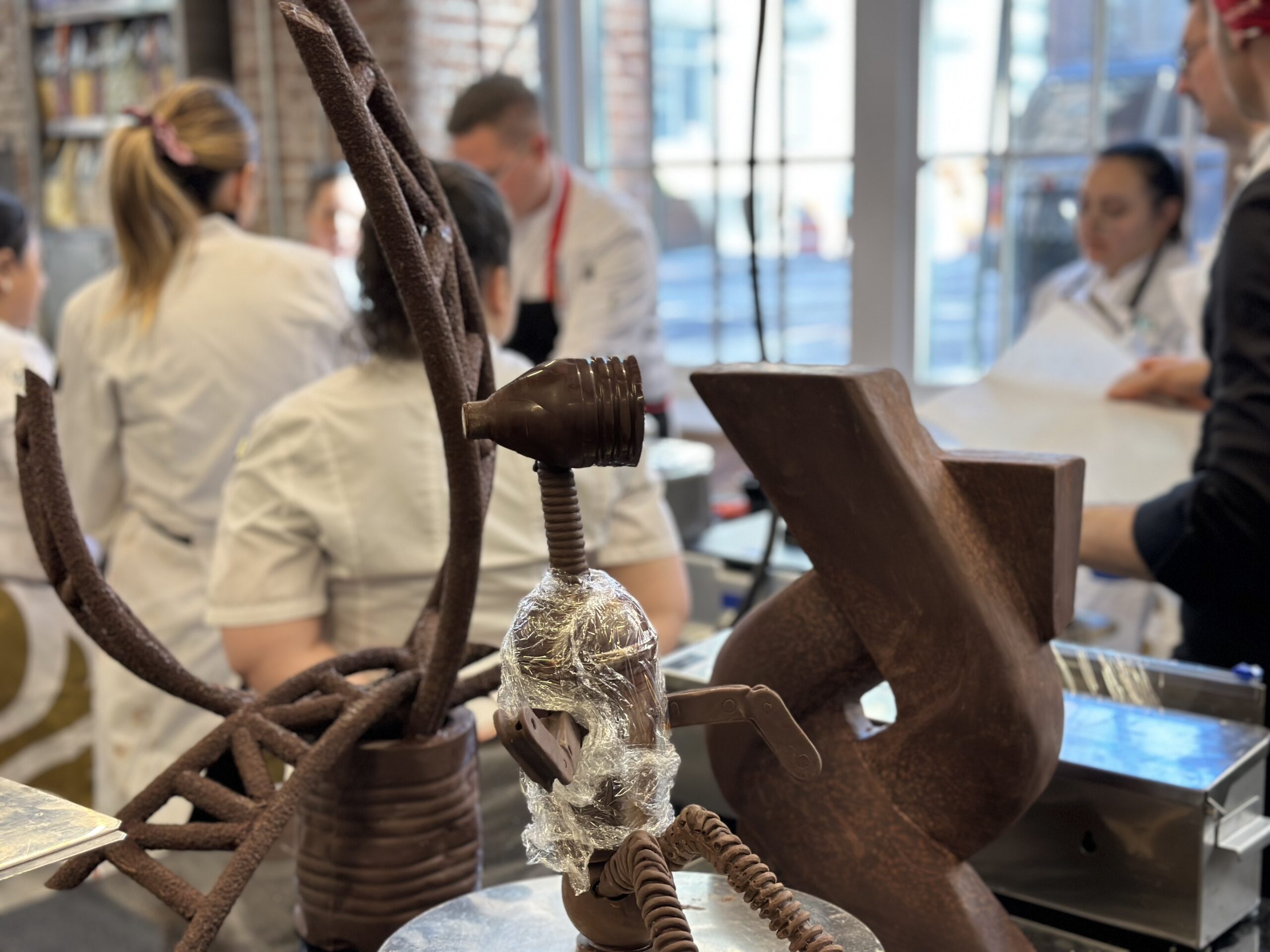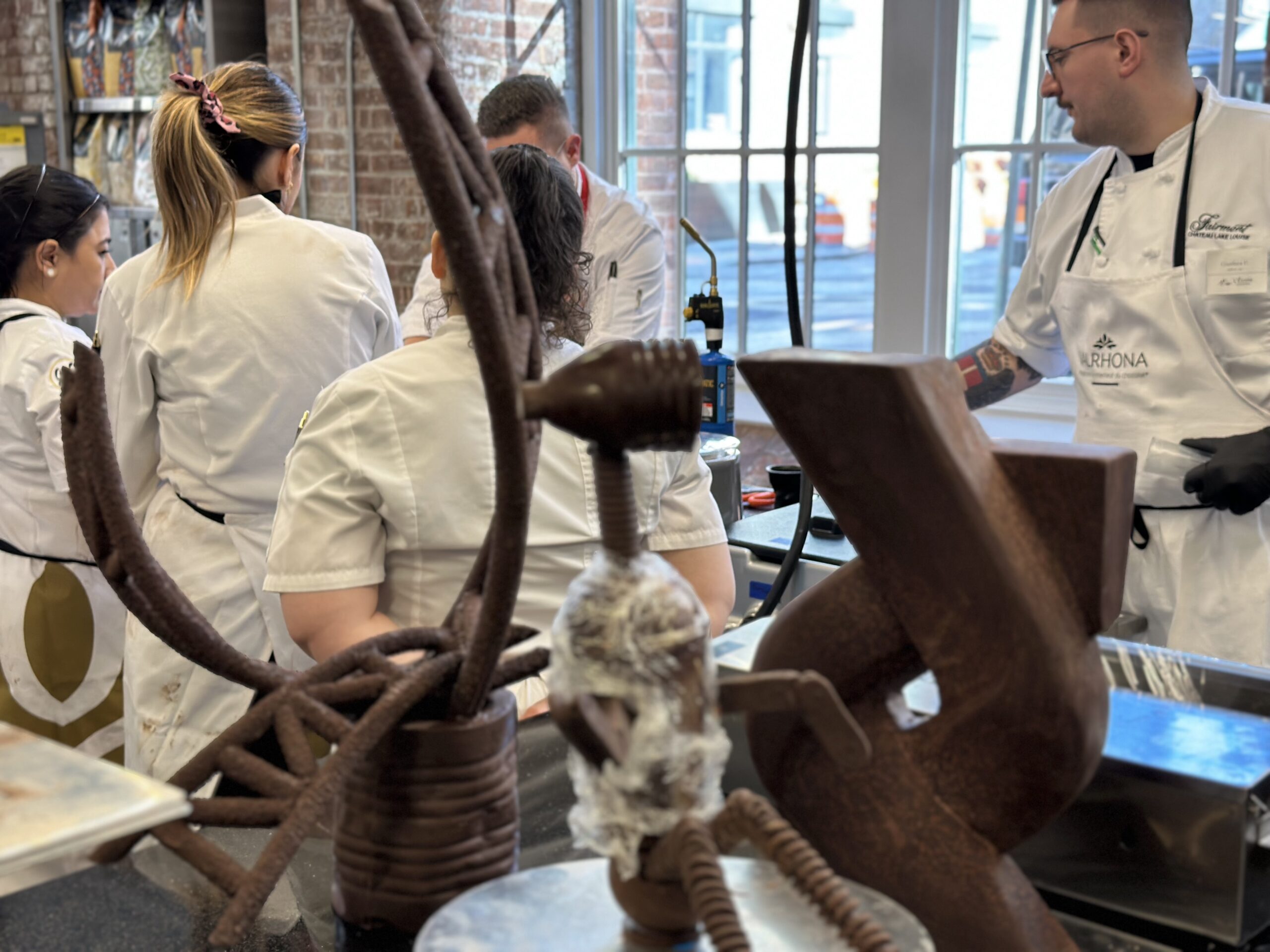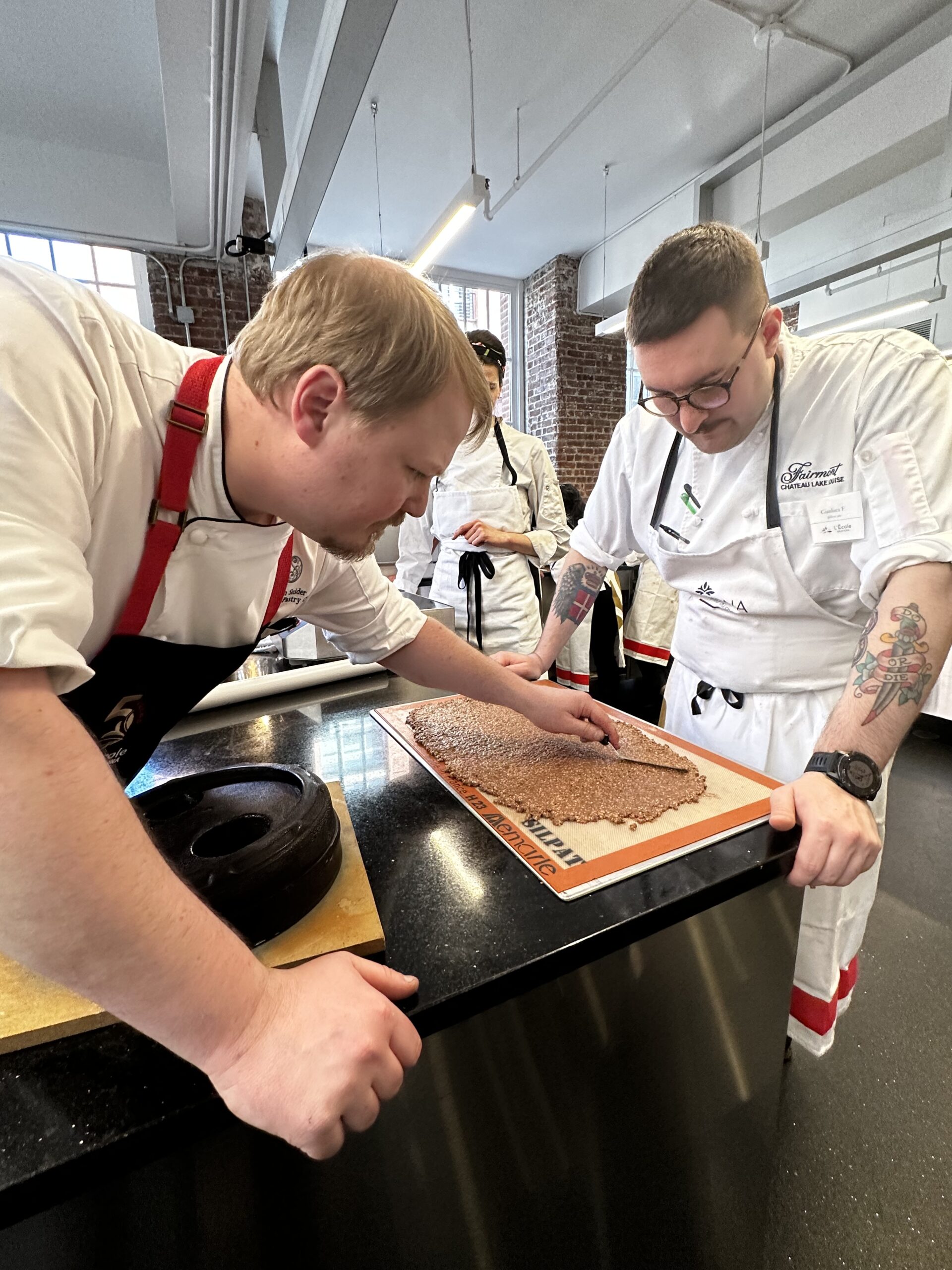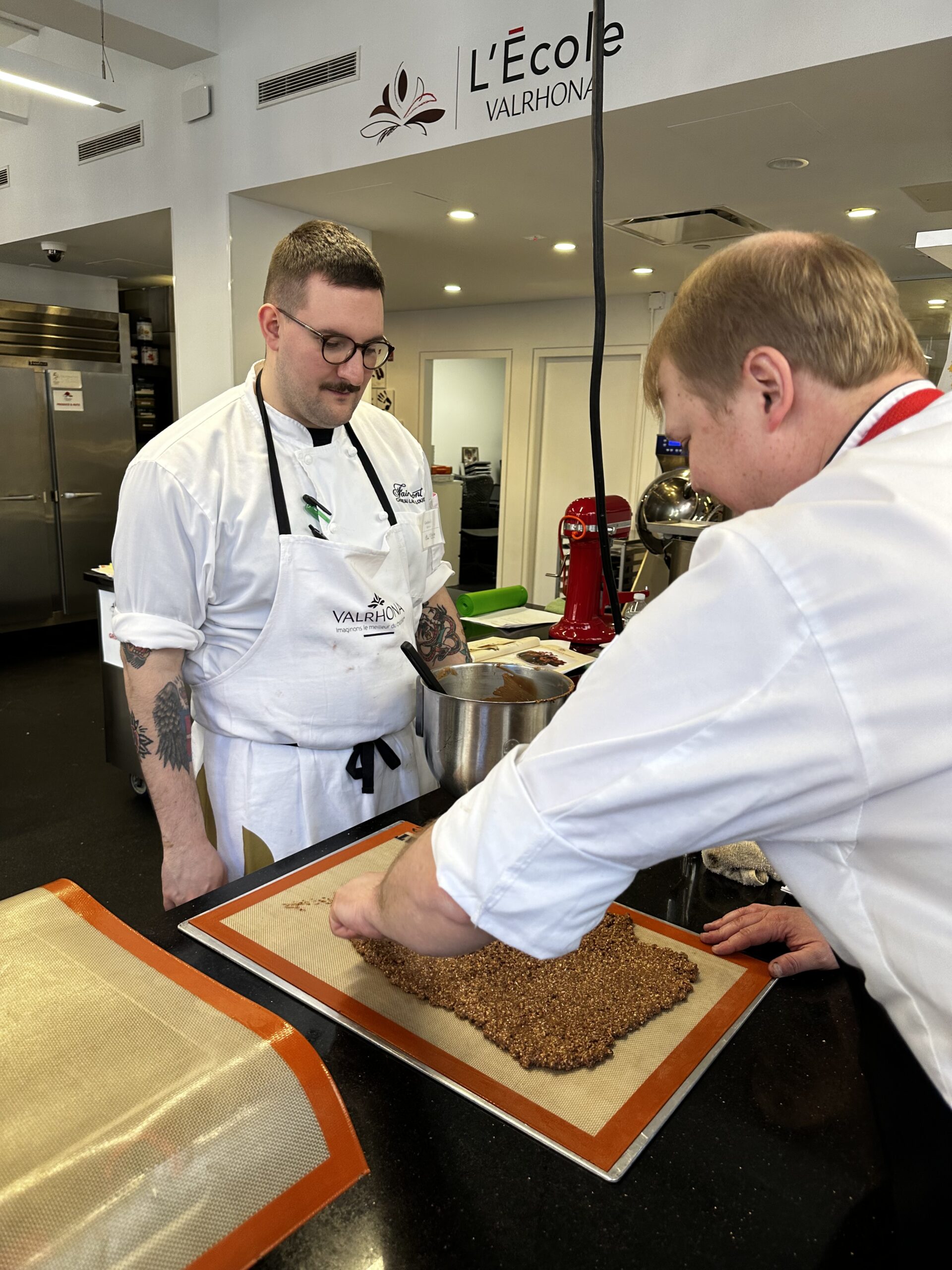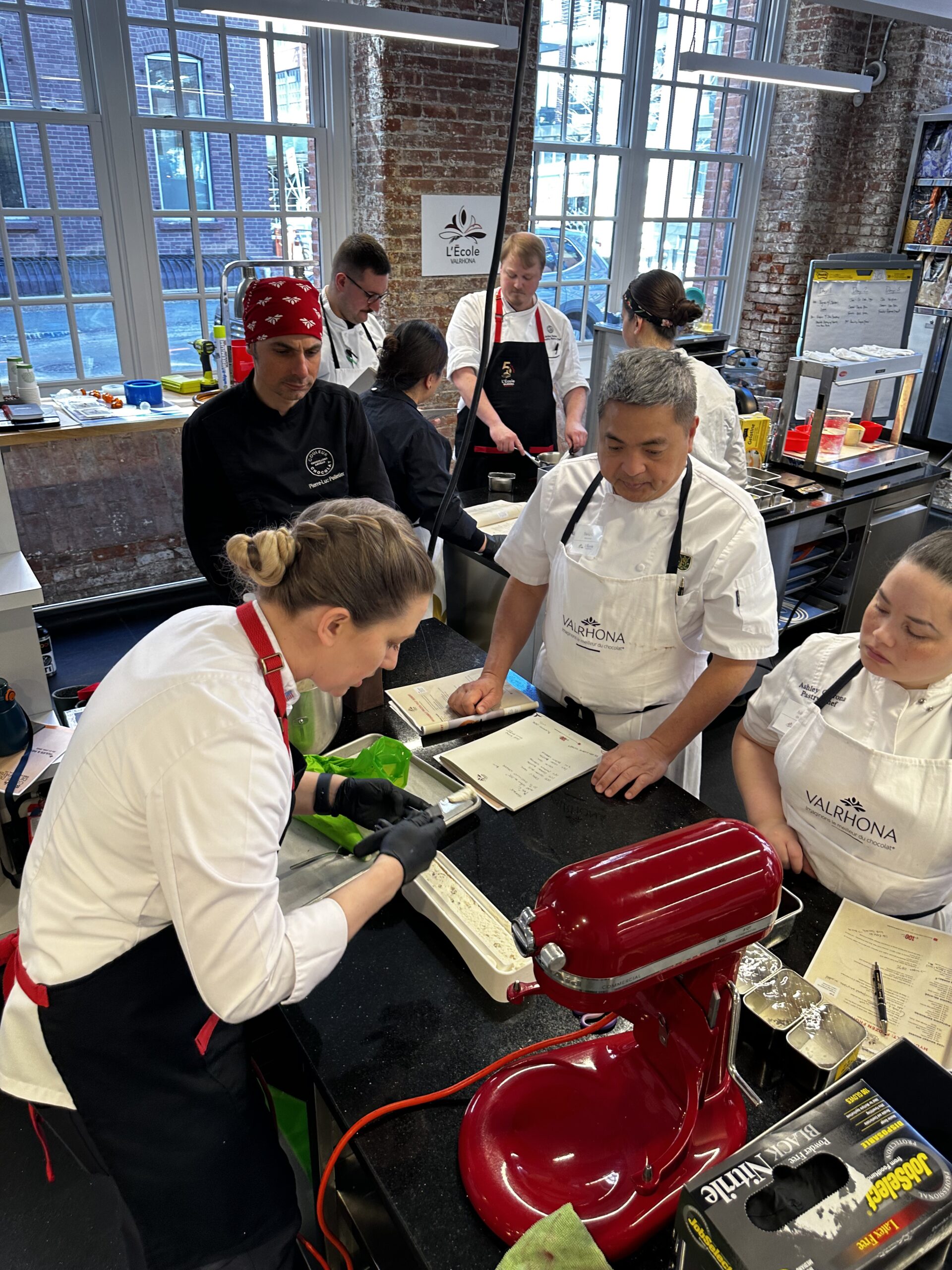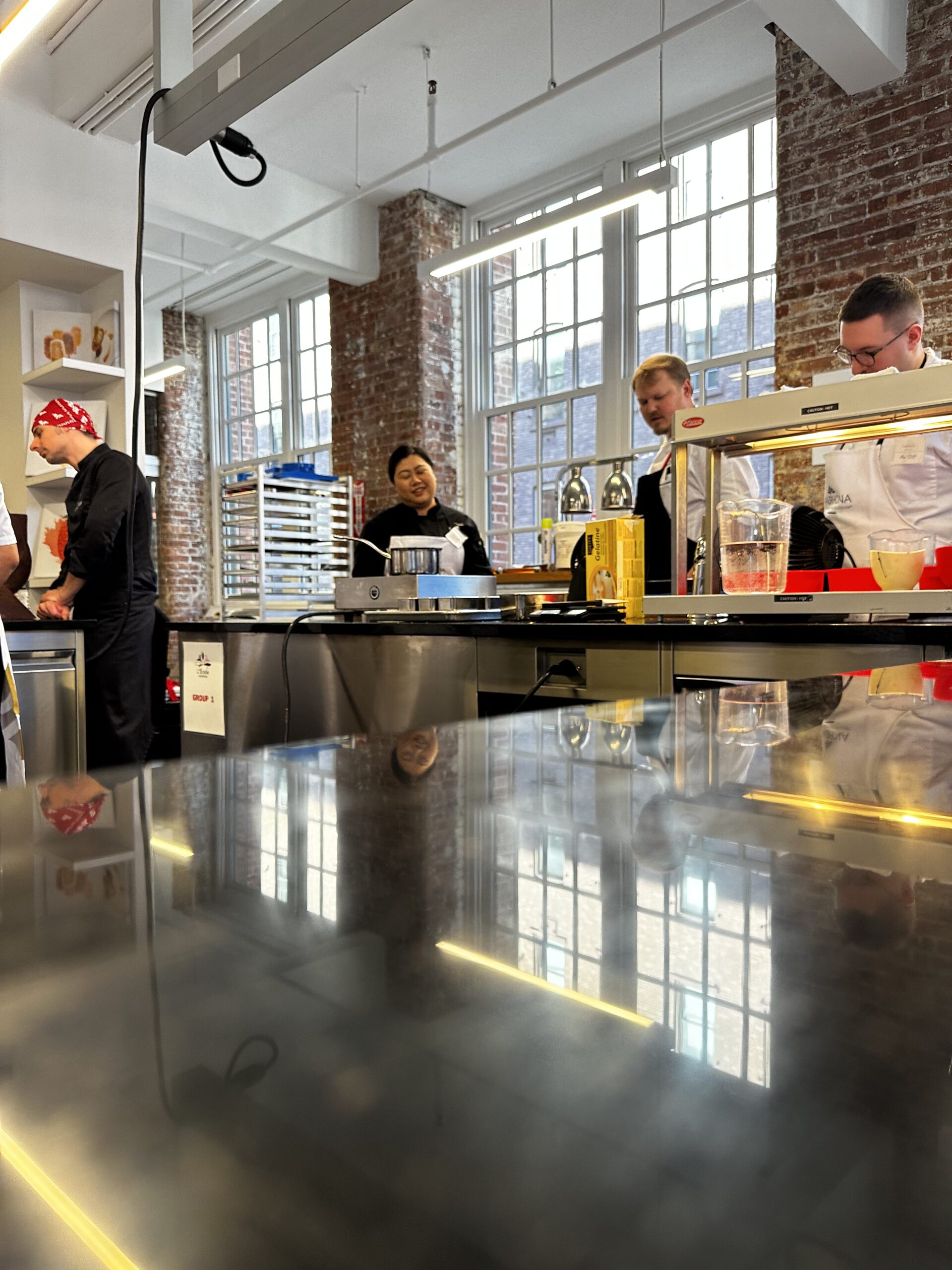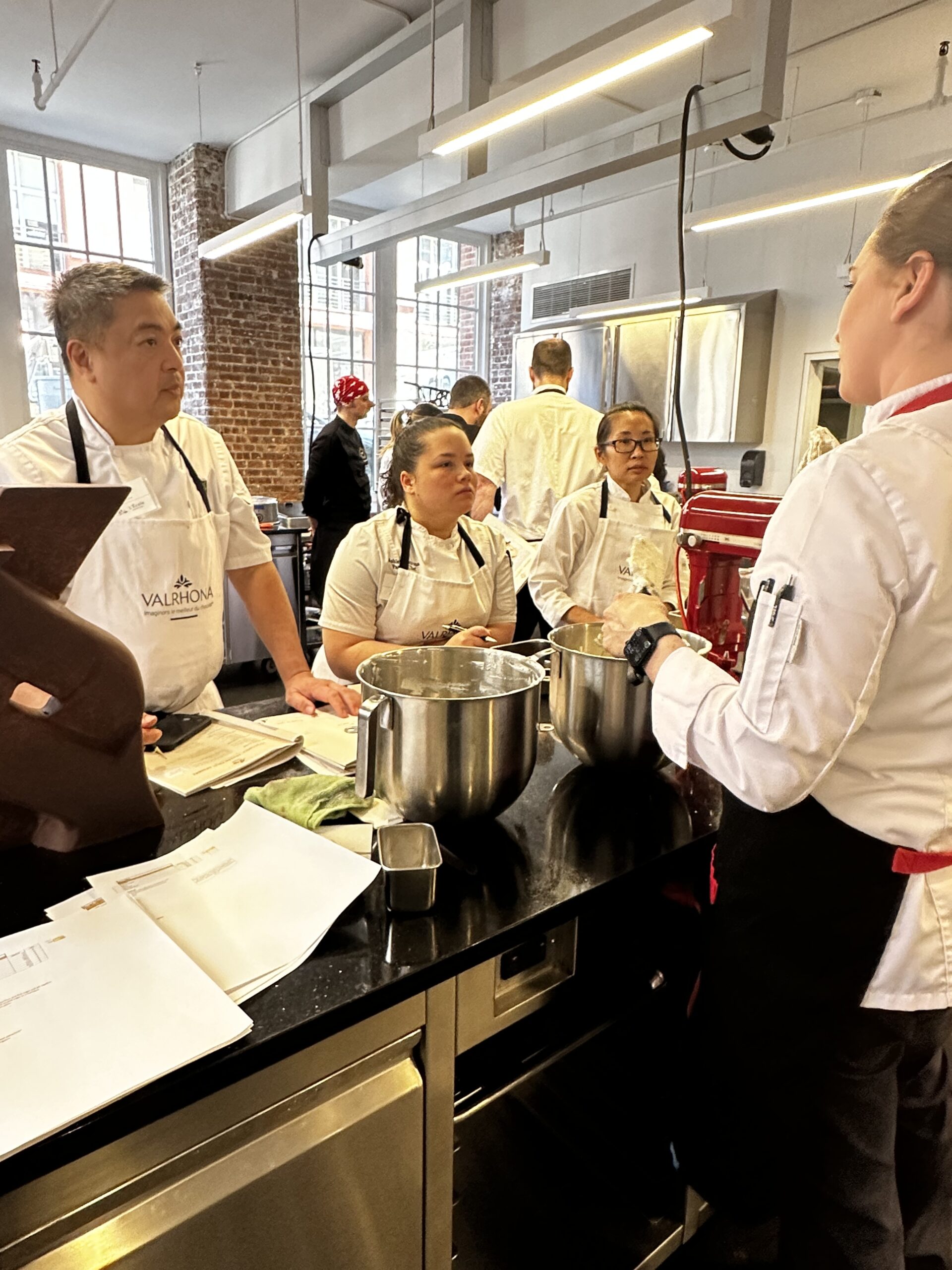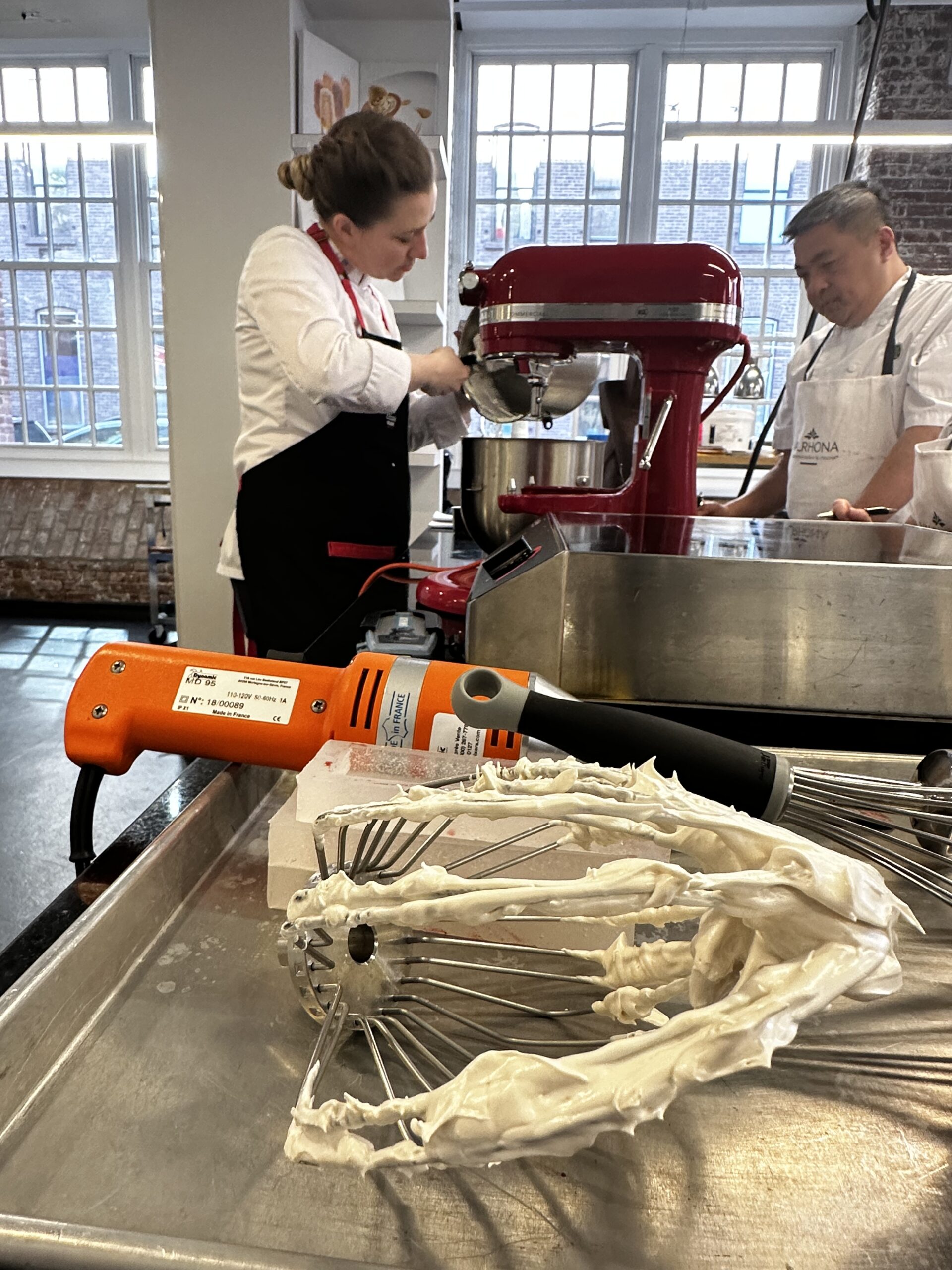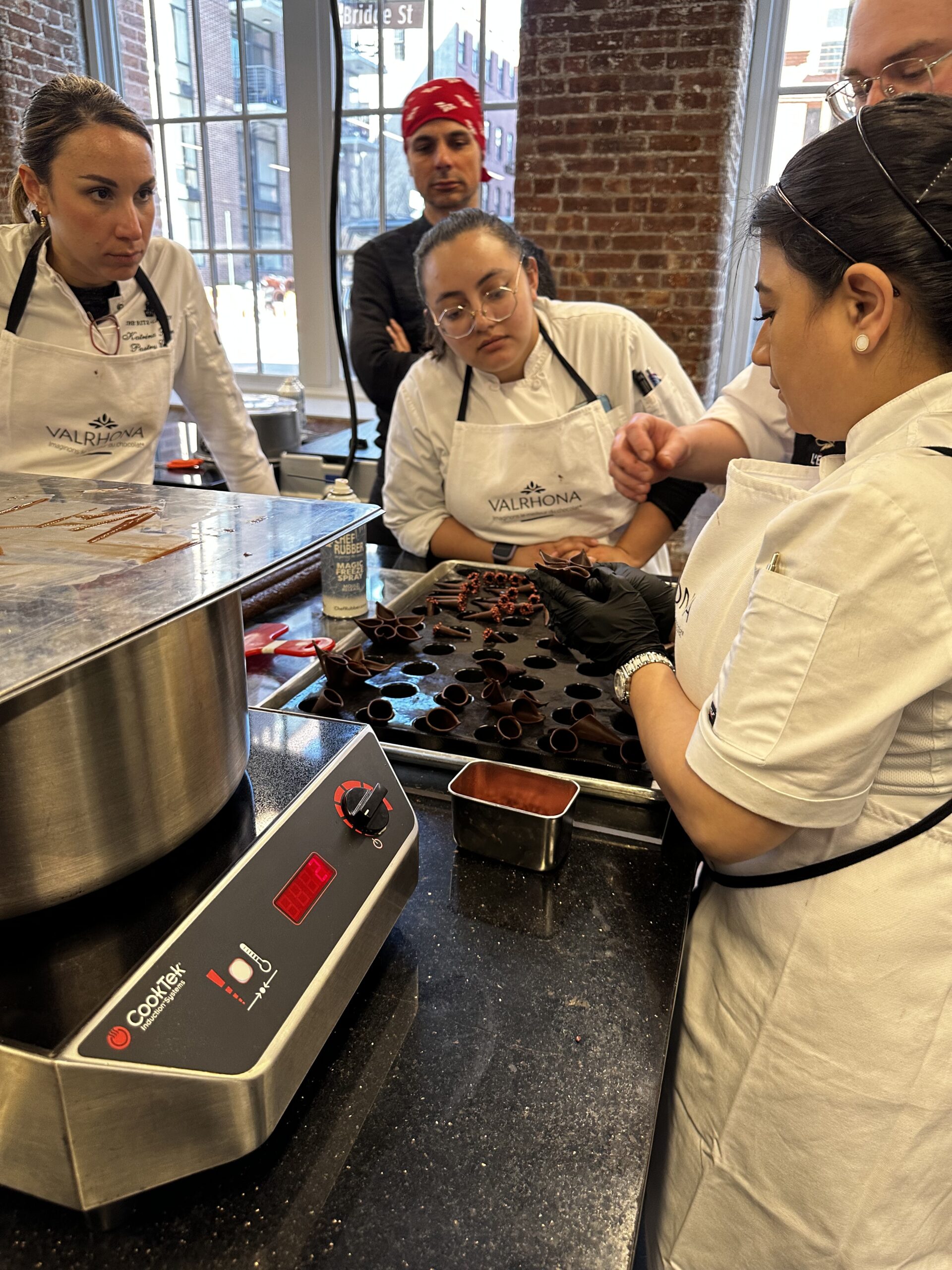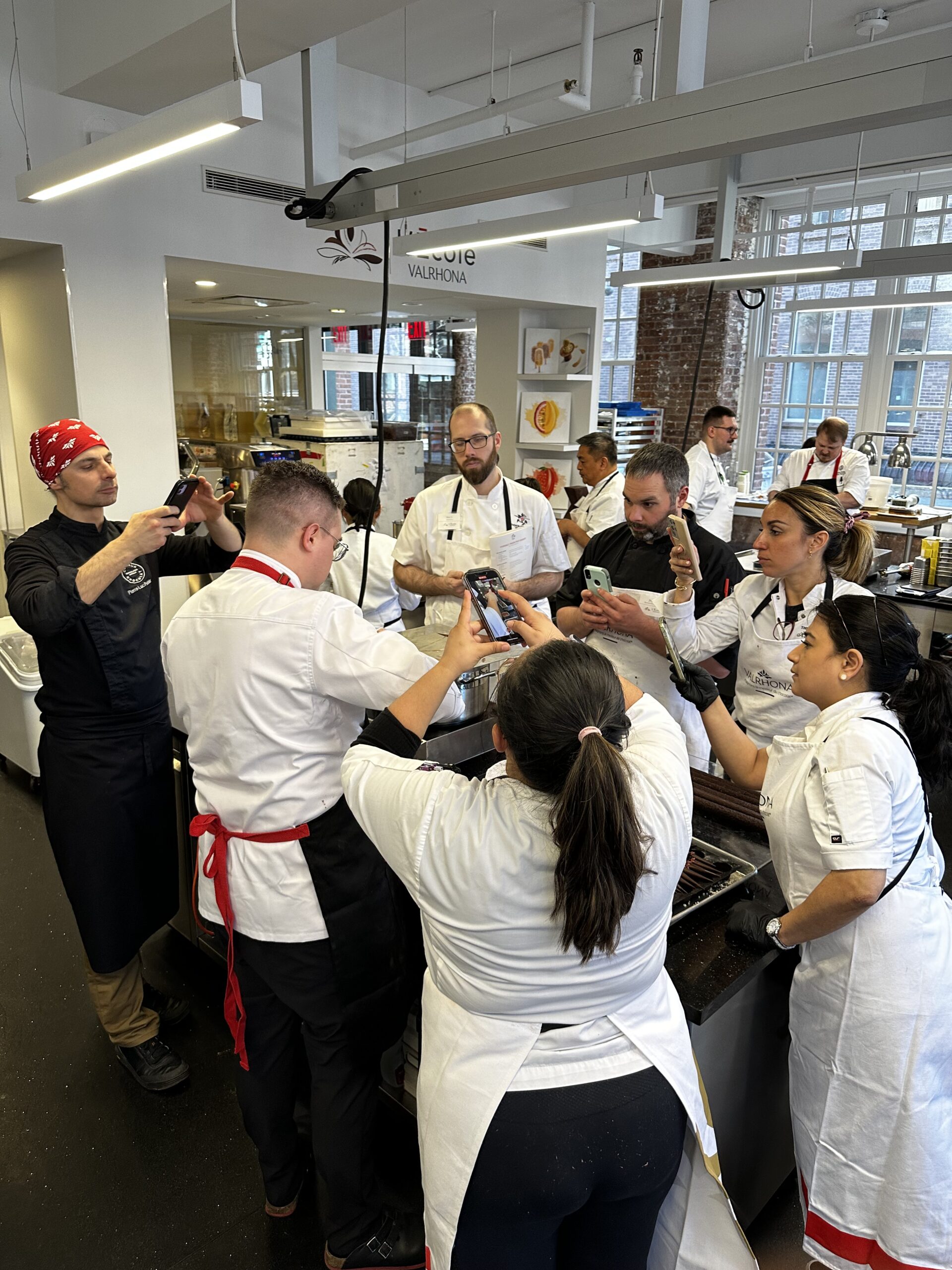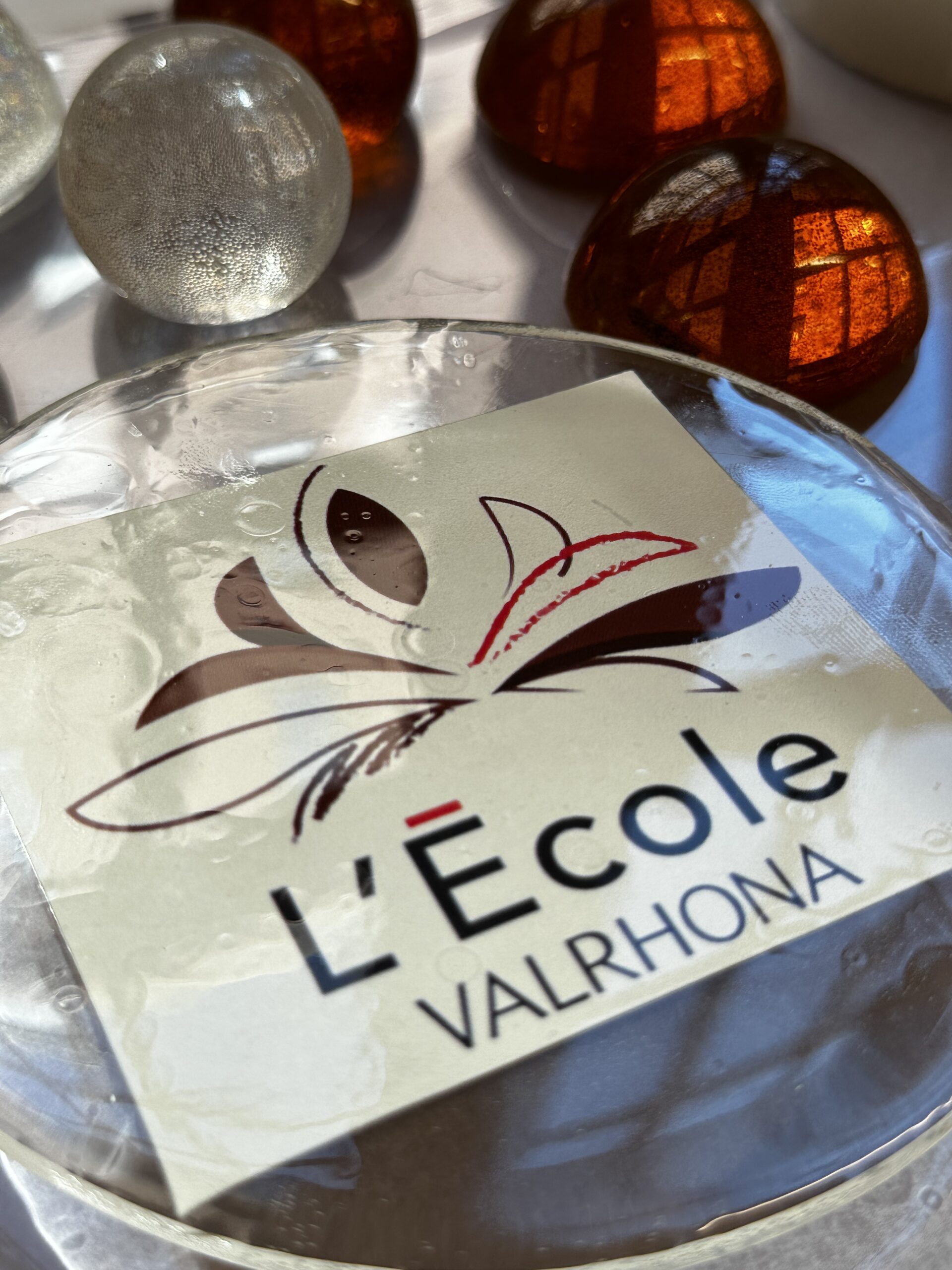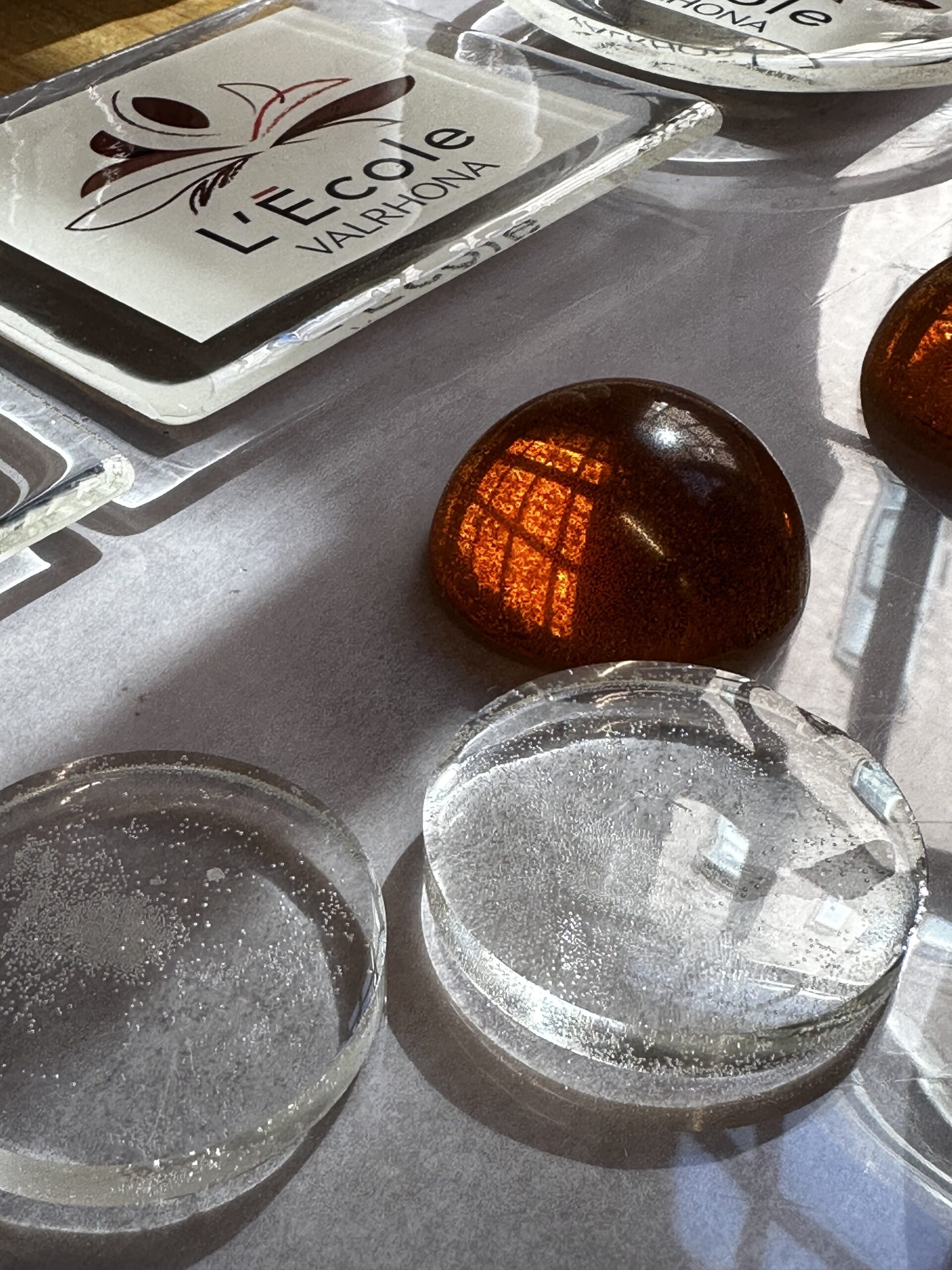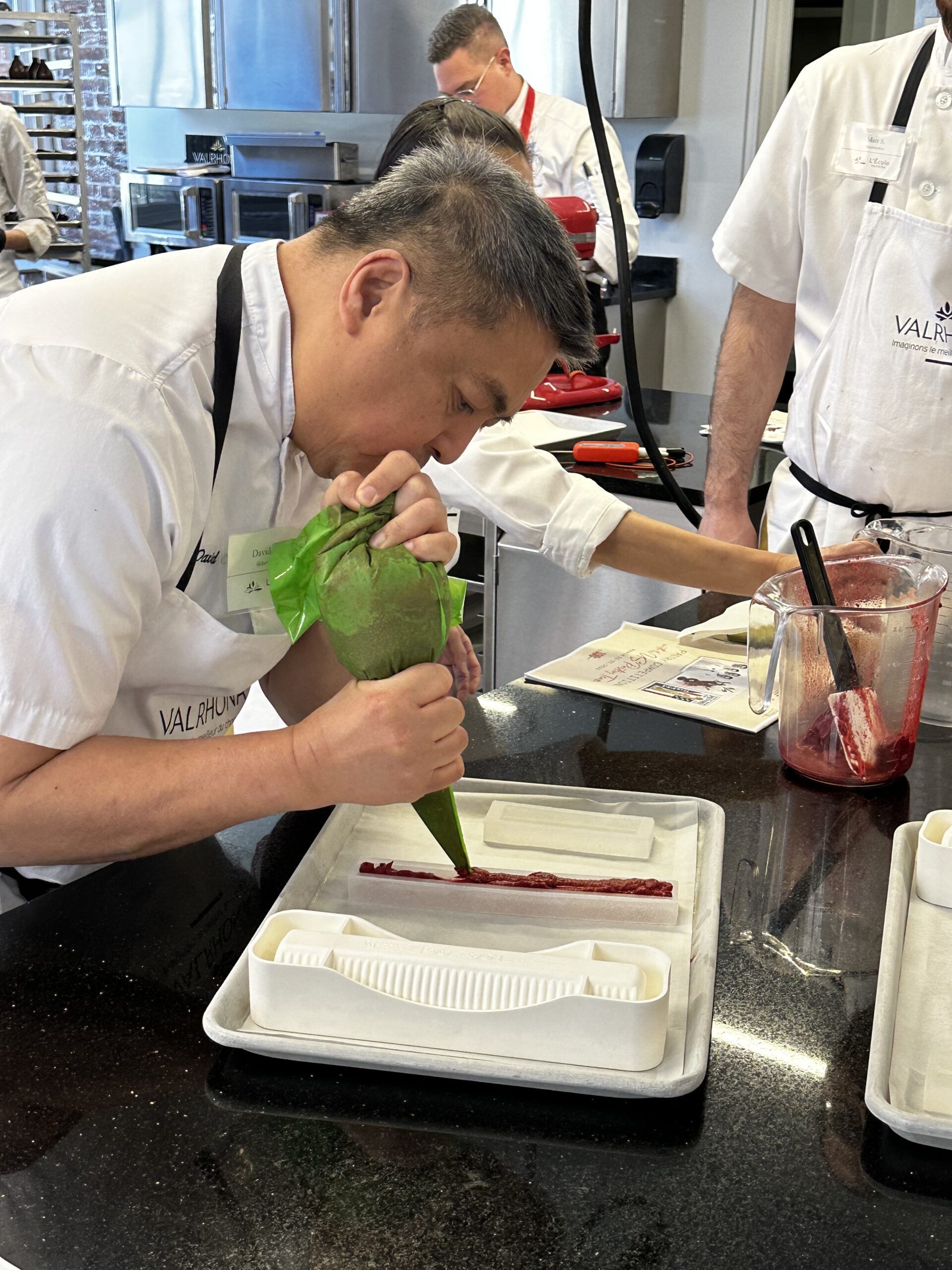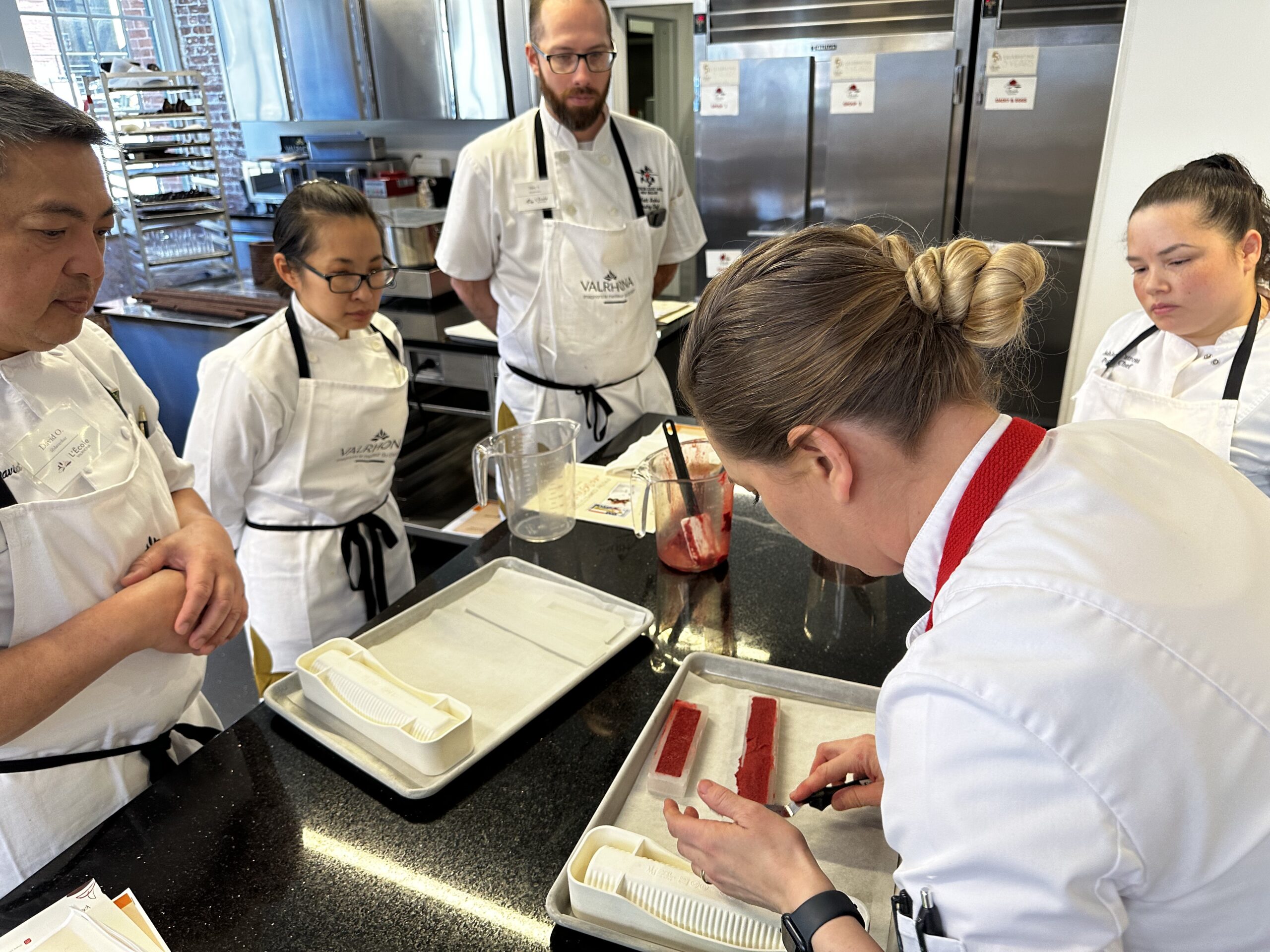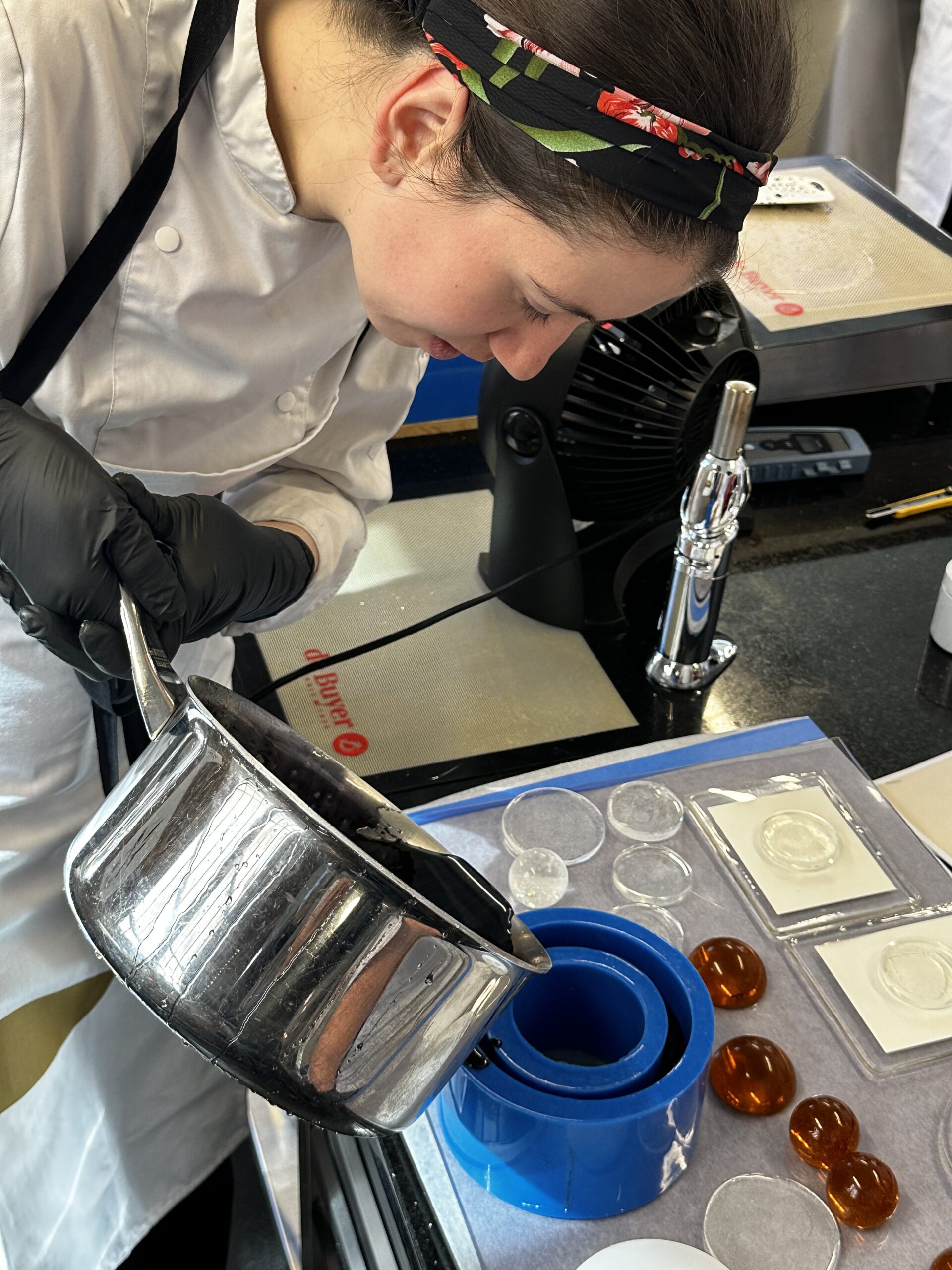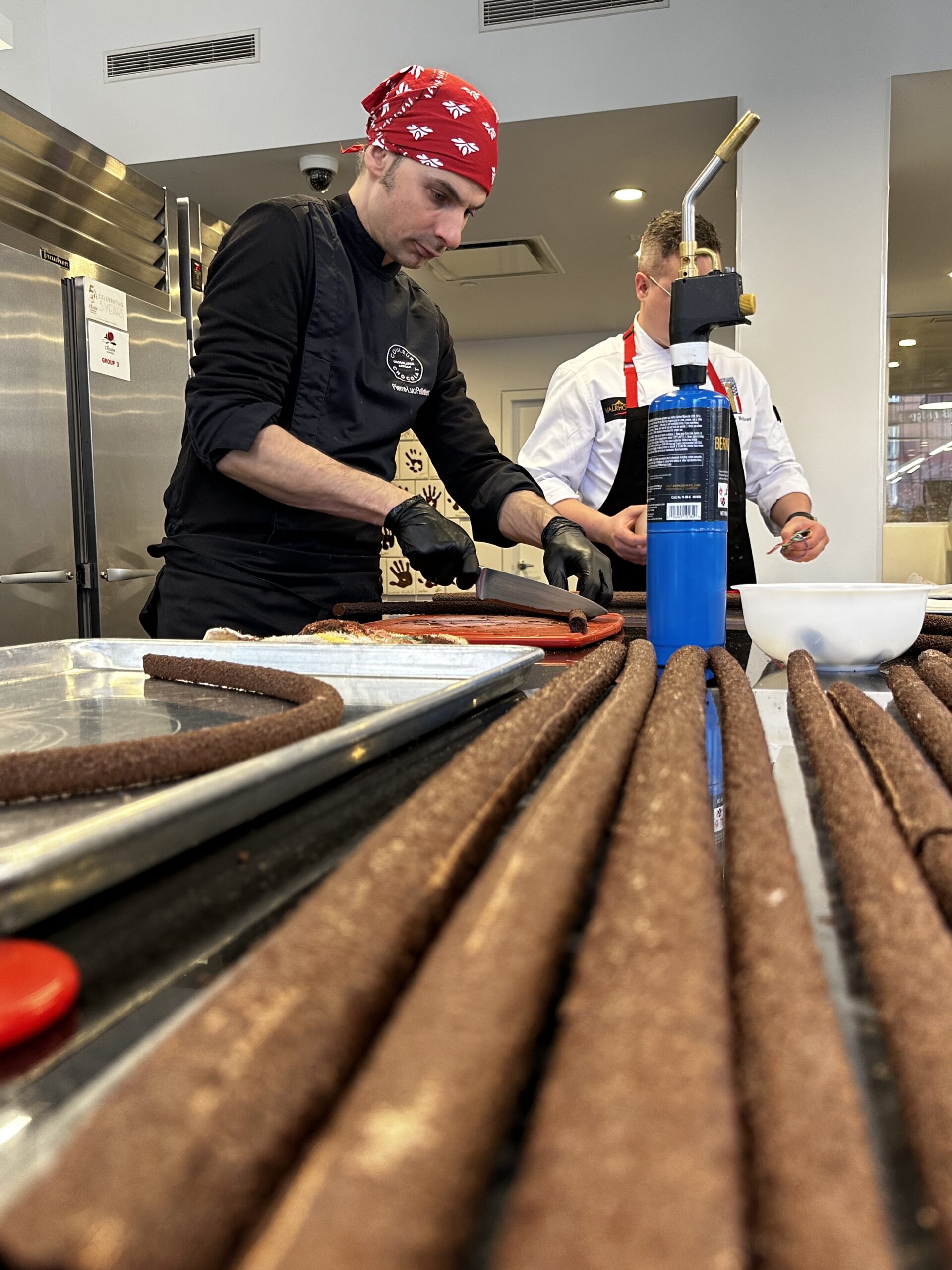 L'Ecole Valrhona Brooklyn continues to offer in-person and online classes throughout the year including Chocolate & Confections Buffet, how to make traditional and modern French travel cakes, tarts, cakes, and petits gateaux from l'École Valrhona Executive Pastry Chef Guillaume Roesz, chocolate bonbons, and more.