So far, we have taken a detailed look at two of the four dessert presentations Club Coupe du Monde Team U.S.A. created for this year's Coupe du Monde de la Pâtisserie. Now we're going to take a close look at Team U.S.A.'s Frozen Lollipops entry.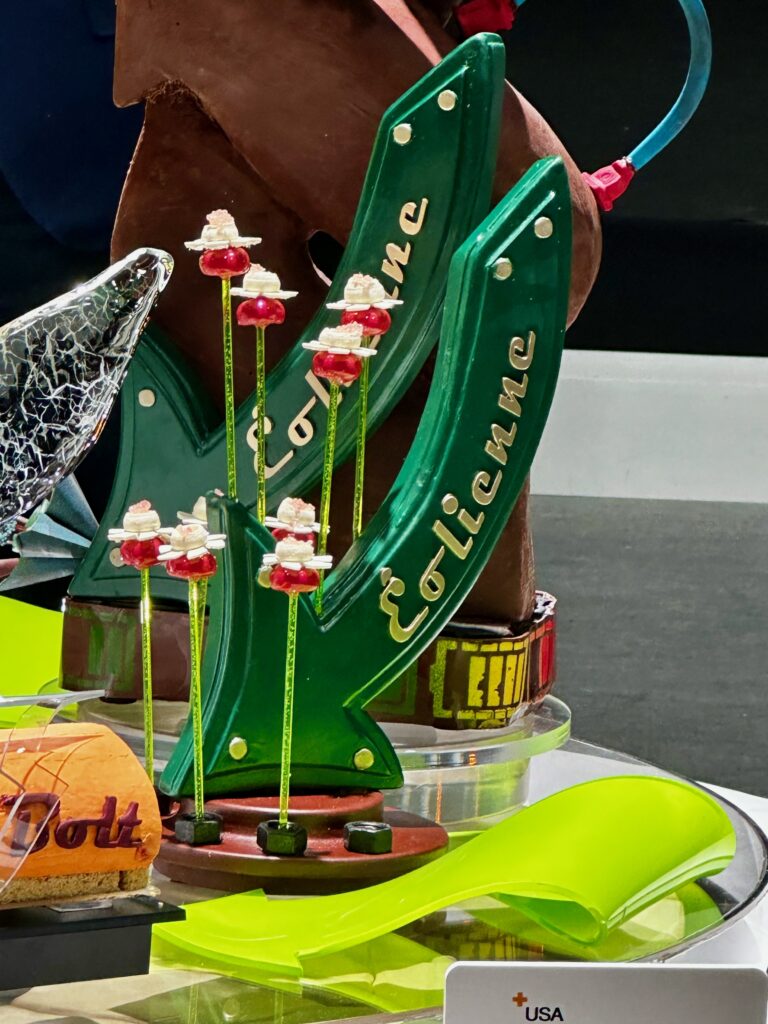 According to the official rules, each team must create 36 Lollipops for tasting by the judges, including 10 mock lollipops (26 for the tasting and 10 mocks for the photoshoot and presentation to the public.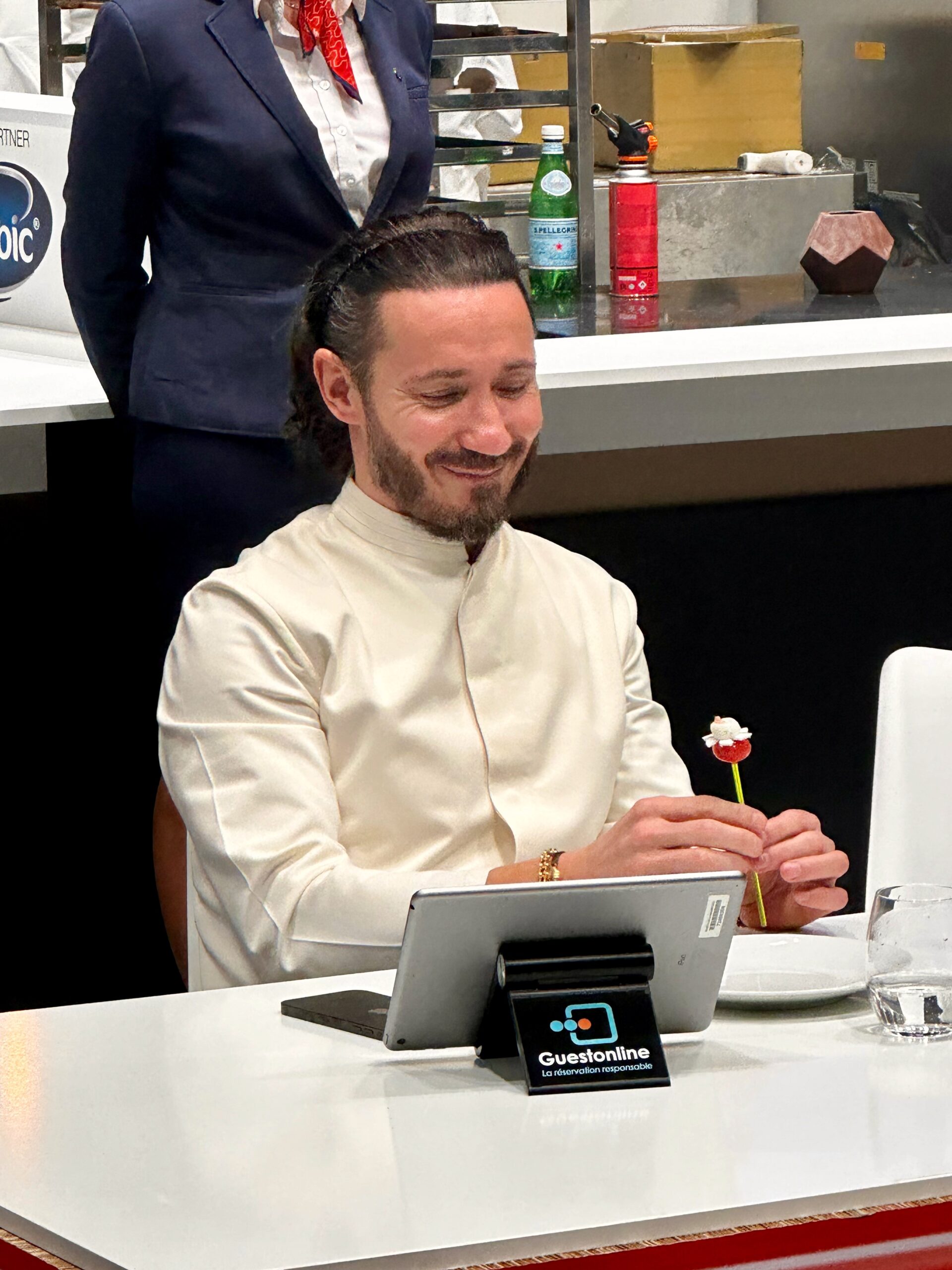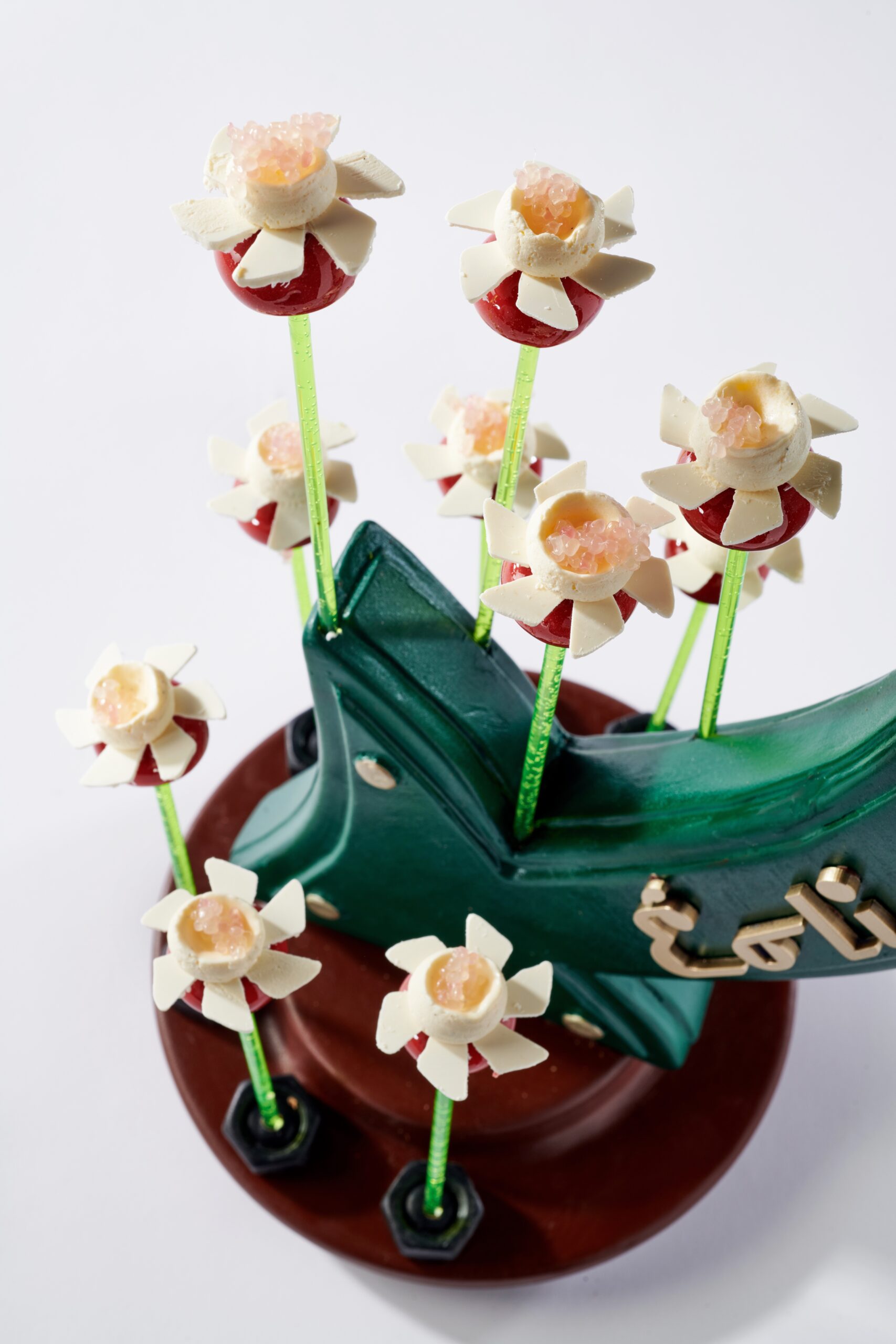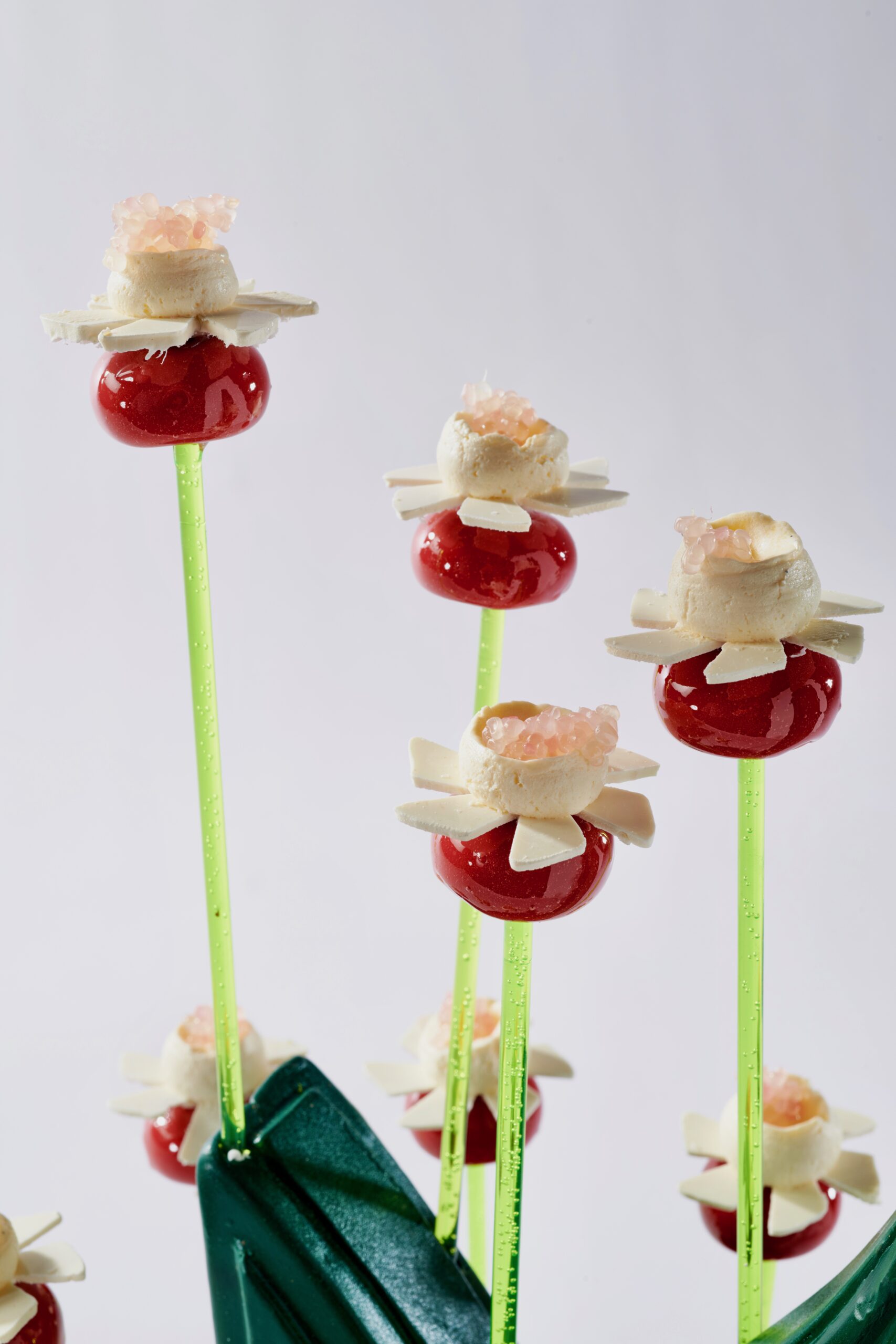 The 26 frozen lollipops for the judges must adhere to the following requirements:
All the frozen lollipops must be identical in composition and finish.
They must be entirely prepared in the contest laboratories.
They may not include any coloring agents, titanium dioxide (E171), or iron oxides (E172).
They must be tasted in one or two mouthfuls maximum.
They must be presented individually or on 2 displays ensuring that all frozen lollipops can be safely carried over to the judges' table for presentation and tasting.
The 10 mock frozen lollipops requirements are as follows:
They must be composed of edible products and their finish must be identical to that of the frozen finger food/lollipops prepared for the judges' tasting.
They are to be integrated in the presentation buffet, with or without a presentation base.
They must hold at room temperature.
They may be brought by the teams already finished
When setting up in the contest laboratories, the teams will be required to present the mock products they have brought with them.
The lollipops prepared for the photoshoot must be presented in a different display, ready for integration in the artistic creations with or without presentation support.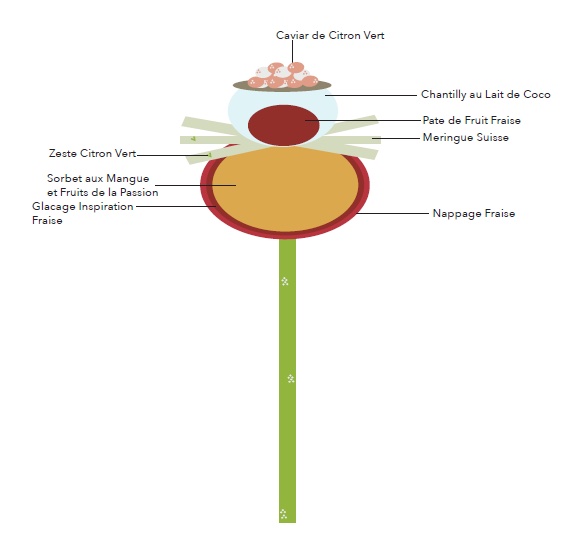 Team U.S.A's Frozen Lollipops entry was entitled "Eoilenne," which loosely translates to a wind turbine.
The vibrant colors in the dessert come from a combination of strawberry, mango, passion fruit sorbet, Swiss meringue, and lime zest petals extending out from the ice cream. A strawberry pâte de fruit is hidden in a layer of coconut Chantilly cream. A caviar of finger lime finishes the dessert.
The team is coached by two former Team U.S.A. participants: Chefs Gilles Renusson, President, Club Coupe du Monde U.S.A., and Andy Chlebana, pastry chef/instructor at Joliet Junior College in Illinois. Chlebana also served as one of the jury members at this year's Grand Finale.
Serving as consultants, and former Team U.S.A. members, are Chefs Christophe Feyt, Sylvain Leroy, and Ewald Notter.
Team U.S.A. is sponsored by Valrhona (Founding Sponsor), CapFruit, Nielsen Massey, AUI Fine Foods, Midwest Imports, Paris Gourmet, St. Michel, Irinox, Chef Rubber, Bit Baking, de Buyer, The Ekus Group, Robot Coupe, Clement Designs, Tomric, and Steelite USA.
Check out the other desserts Team U.S.A. presented at this year's Pastry World Cup:
ABOUT CLUB COUPE DU MONDE USA
The club's purpose is to study and advance the art and science of food preparation and food
service. Every two years the Club searches for and identifies America's best culinary educators,
researchers, and foodservice professionals. By doing so, they hope to challenge those willing
to participate in creating leading-edge advances in food preparation, taste combinations, and
presentation styling.
ABOUT COUPE DU MONDE DE LA PÂTISSERIE
Founded in 1989, the Coupe du Monde de la Pâtisserie is an international competition
representing different trades in the pastry industry including pastry chefs, ice cream specialists,
chocolatiers, and confectioners.
Over the years, more than 50 nations have taken part in the various continental selection and final events. The top teams are invited to compete in the Coupe du Monde de la Pâtisserie. The competition typically takes place on the 2nd and 3rd day of the SIRHA trade exhibition. The Coupe du Monde de la Pâtisserie takes place biennially in the odd years during the month of January at the Eurexpo venue in Lyon, France.