About Chef Robert Nieto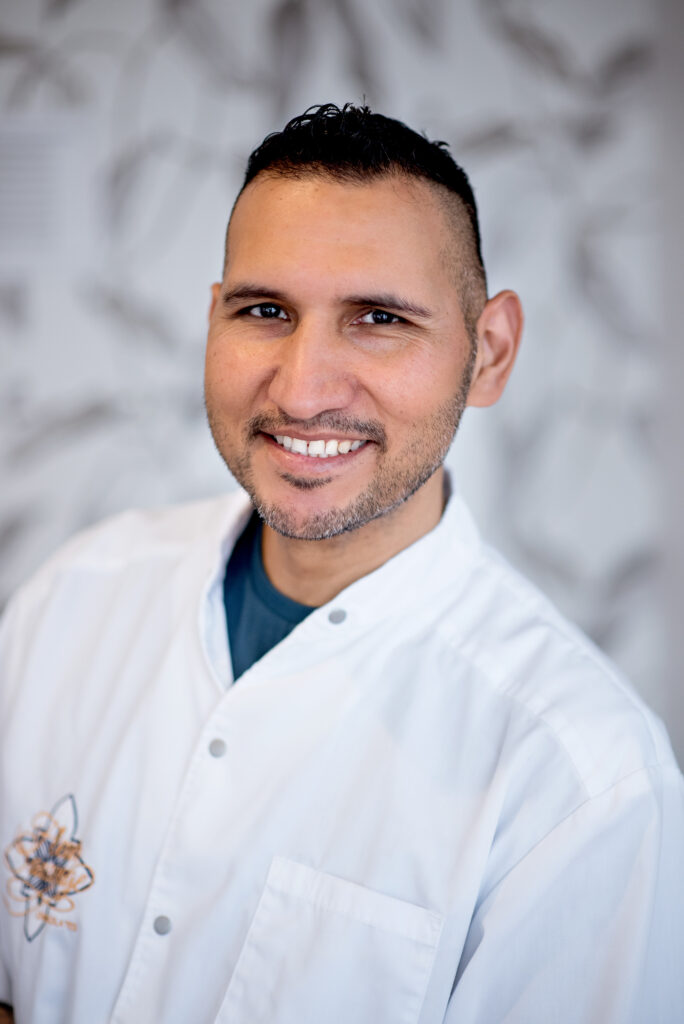 A native of Texas, Robert "Buttercup" Nieto began his career as a line cook at the Corpus Christi Country Club after receiving his cooking and baking certificate from Del Mar Community College. Although he started as a line cook, Robert always had a thing for sweets.
Becoming a Pastry Chef
Robert journeyed westward to Las Vegas, where he honed his culinary skills in prestigious 5-star establishments, including the Bellagio, Paris Las Vegas, and the Venetian, where he served as a Pastry Sous Chef. His big break came when he secured a coveted position as a Pastry Sous Chef at the acclaimed Bouchon Bistro under world-renowned Chef Thomas Keller. This opportunity eventually led him to relocate to Napa Valley, where he assumed the role of Pastry Chef at both Bouchon Bistro and Bouchon Bakery in Yountville.
Subsequently, he relocated to Sonoma County, where he joined the Michelin-starred restaurant Madrona Manor (now The Madrona) in 2010 as the Pastry Chef. In 2012, Robert assumed the role of Pastry Chef at Jackson Family Wines. During his tenure at Jackson Family Wines, Robert initiated a chocolate bonbon and wine-tasting program, a venture that would later become a cornerstone of his culinary expertise and knowledge, which he incorporated into his own business.
Putting His Culinary Talents to the Test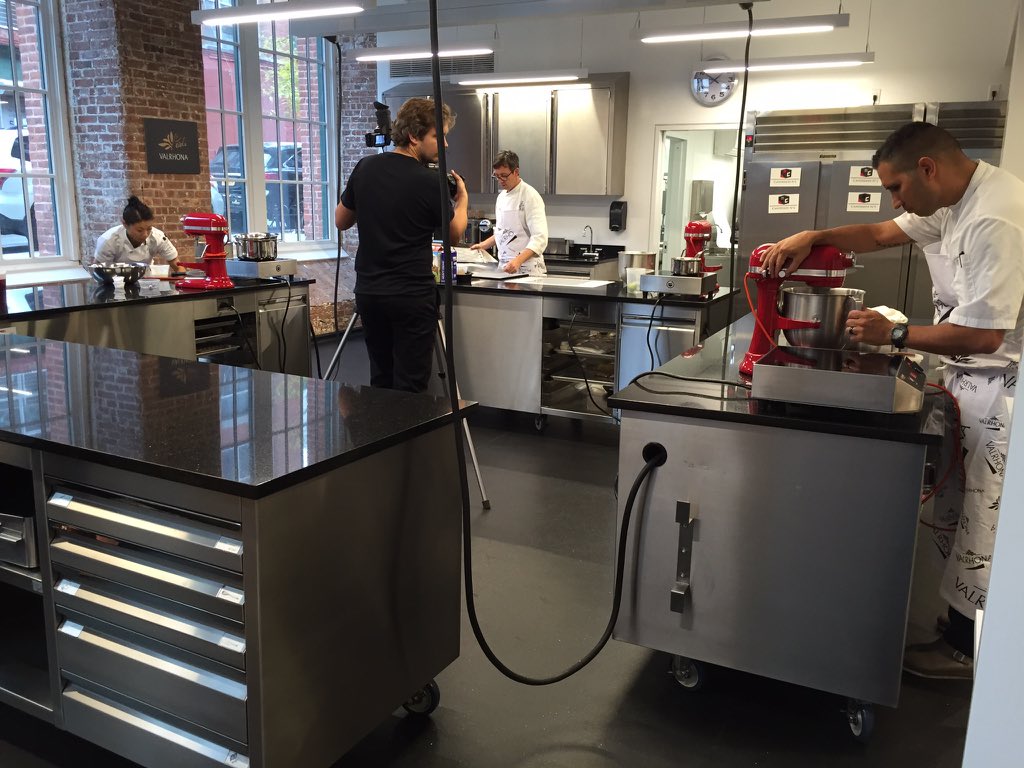 Throughout his professional journey, Robert has actively participated in numerous pastry competitions. In 2013, he earned the opportunity to vie for excellence when he was chosen for tryouts by the Bread Bakers Guild of America, where he competed in both Viennoiserie and Artistic Design. In 2015, he showcased his skills and creativity at Pastry Live, engaging in challenging categories such as Chocolate Bonbons, Plated Desserts, and Championship Showpieces. In that same year, Robert achieved the honor of being named a finalist in the prestigious Valrhona Chocolate Chef Competition (C3).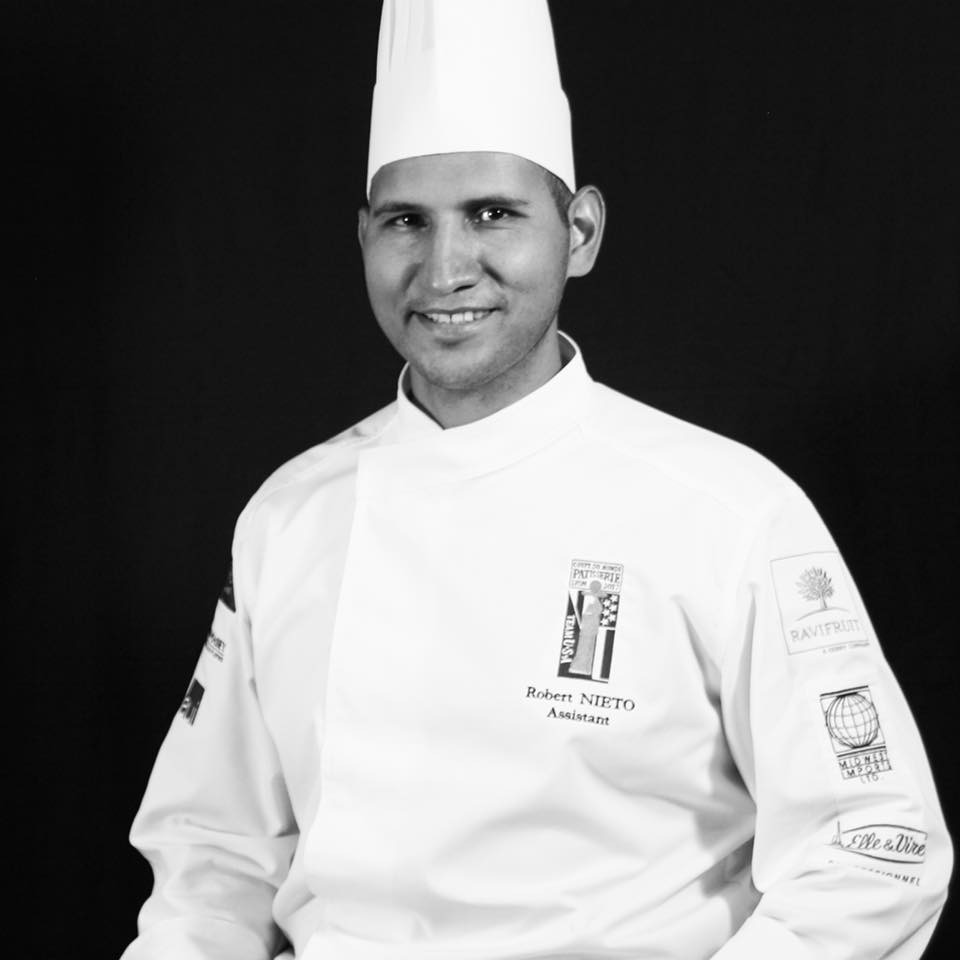 In 2016, Dessert Professional Magazine selected Robert as one of the Top 10 Pastry Chefs in America. His culinary excellence continued to shine as he became a valuable assistant to the 2017 Club Coupe du Monde Team USA, helping his team at the prestigious Coupe du Monde de la Patisserie competition in Lyon, France. The 2017 Pastry Team included Chefs Bill Foltz, Victor Dagatan, and Rabii Saber. Guiding and coaching the team were Chefs Roy Pell and Christophe Feyt.
Following his remarkable achievements, Robert earned a spot as a vital member of Team USA for the prestigious Mondial des Arts Sucre international competition held in Paris, France, in February 2018. His team's exceptional performance resulted in an impressive 5th-place finish on the global stage, amidst amidst fierce competition from 16 countries.
In December 2019, Robert displayed his culinary prowess on national television by competing and emerging victorious in the Food Network series, "Holiday Wars." His culinary journey on Food Network continued as he participated in other thrilling shows such as "Candy Land," "Beat Bobby Flay," and "Holiday Wars."
For those interested in competing in any type of competition, Robert says, "Competing at this level requires extreme amounts of hard work and dedication. Expect to give up free time but also expect that you will learn and grow exponentially from the training and the competition itself."
The Birth of Fleur Sauvage Chocolates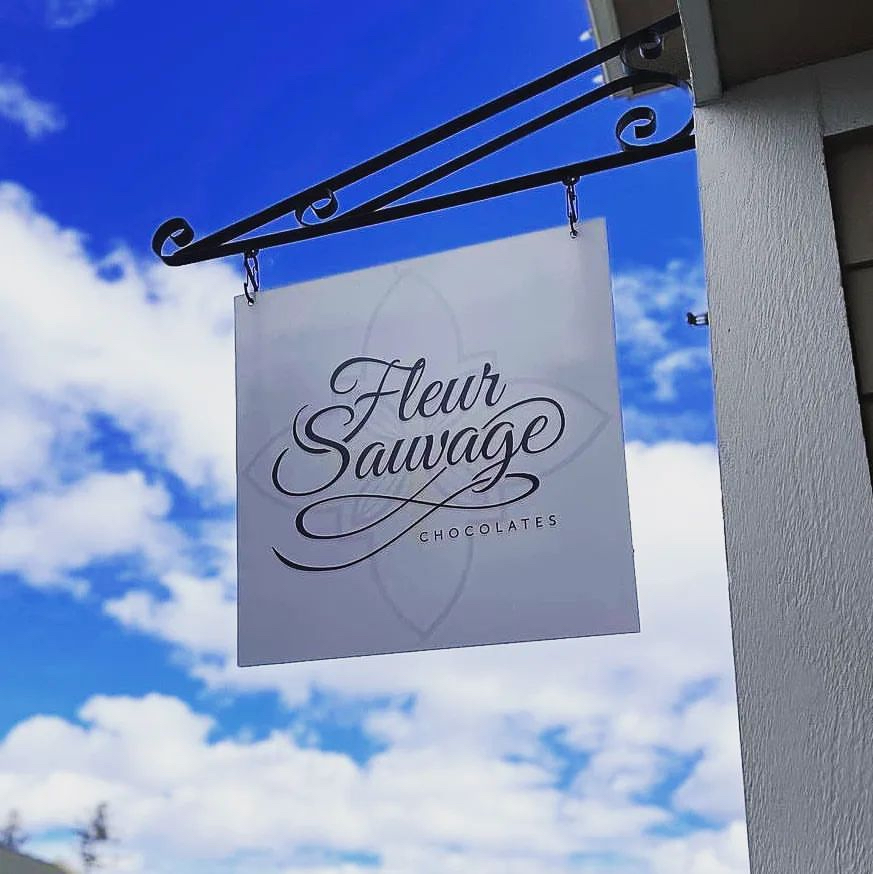 In December 2018, Robert saw his lifelong aspiration come to fruition as he established his very own chocolate venture, Fleur Sauvage Chocolates. The name "Fleur Sauvage" translates to "Wild Flower" in French. This artisanal chocolate company specializes in crafting bespoke chocolates infused with locally sourced, seasonal ingredients tailored to the preferences of local wineries. For its initial three years in operation, Fleur Sauvage Chocolates was proudly available at Sonoma County Farmers Markets, various festivals, and exclusive special events.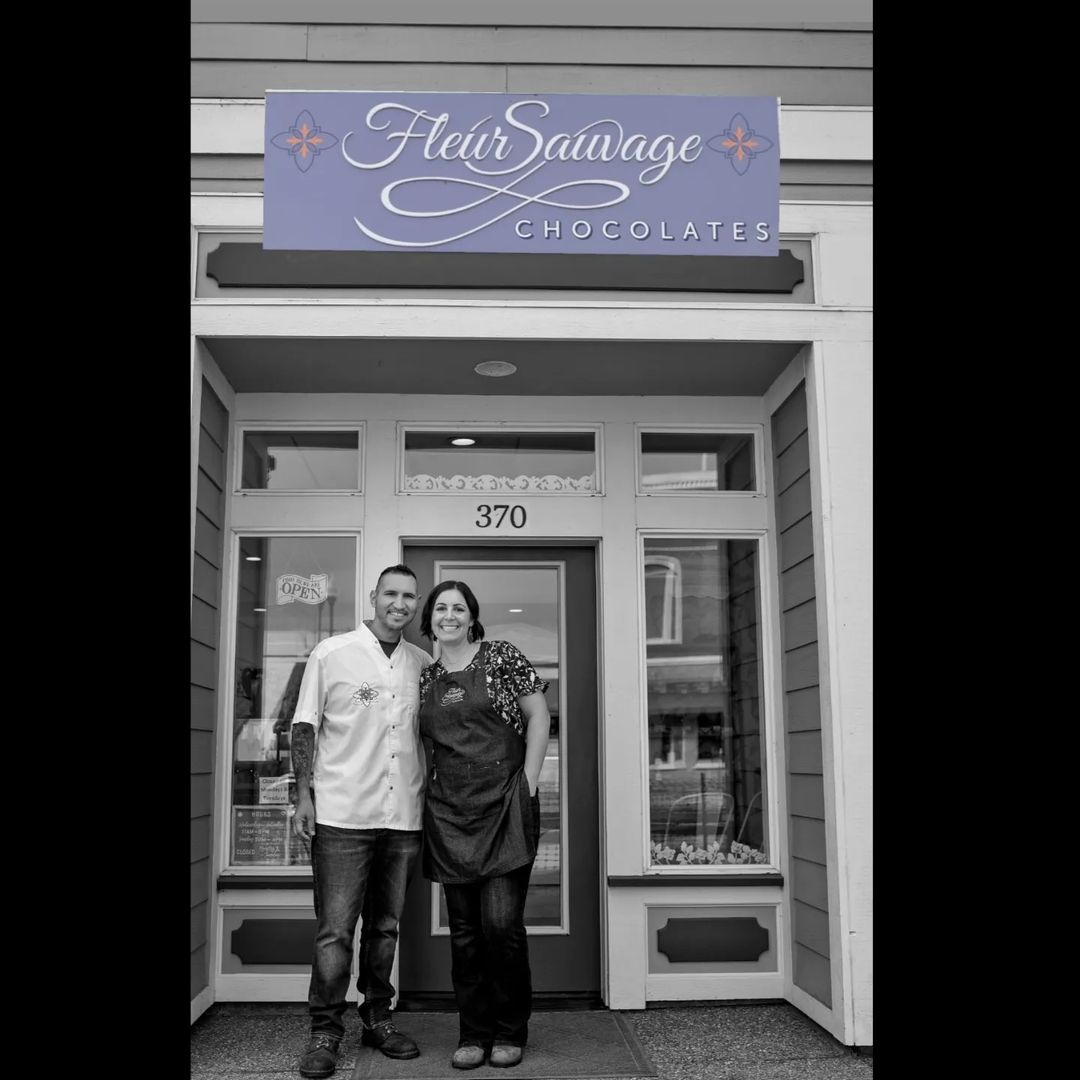 Three years later, Robert and his wife, Tara, took a significant step by relocating Fleur Sauvage Chocolates to a permanent brick-and-mortar establishment situated at 370 Windsor River Road in Windsor, California. This strategic move has allowed Fleur Sauvage Chocolates to broaden its offerings substantially, now presenting an extended assortment that includes an array of delectable chocolate treats, as well as an enticing selection of espresso beverages, teas, hot chocolates, and dainty desserts for patrons to savor.
For those wishing to try some of Robert's bonbons, they are available for purchase in person at Fleur Sauvage Chocolates and by mail nationwide. They will begin shipping chocolates in November, once the weather cools.  "Our bonbons are very delicate and tricky to ship," says Robert.
"I would say my favorite is our spice Mexican Chocolate bonbon," says Robert. "I also love our Meyer Lemon bonbon which is made with lemons directly from our property. Two crowd favorites are the Orange Honey and the 70% Dark Chocolate. We also offer seasonal favorites such as the Rosemary Dark Chocolate."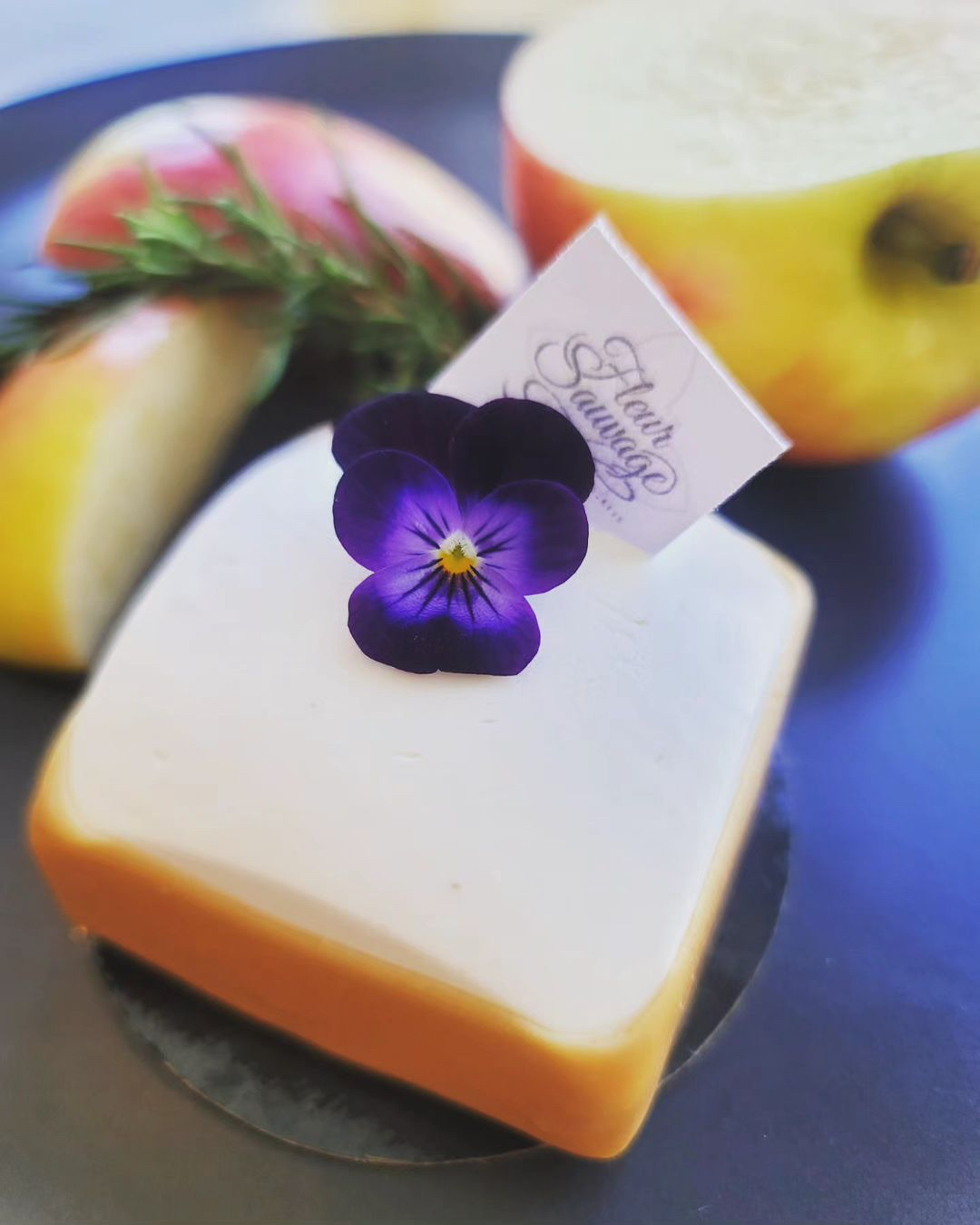 Outside of his time at the shop, Robert dedicates a substantial portion of his days to culinary experimentation, refining recipes, and nurturing his business. Additionally, he treasures moments spent with loved ones, cherishing quality time with both family and friends. Beyond his culinary pursuits, Robert is a passionate enthusiast of mountain biking and trail running, actively participating in these sporting endeavors.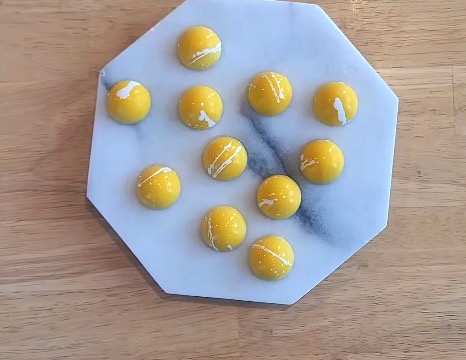 Robert's passion lies in the art of turning ingredients into delectable desserts, and he excels in crafting harmonious pairings with wine, beer, tea, and coffee to achieve the perfect flavor balance. As a testament to his dedication, Fleur Sauvage Chocolates has established collaborative partnerships with various wineries, distilleries, coffeehouses, and breweries to curate personalized pairings.
Furthermore, Robert's adoration for chocolate knows no bounds, as evidenced by his three chocolate-themed tattoos. His enduring motto, which reflects his unwavering passion, remains, "Have a Sweet Day!"
Robert can be followed on Instagram and Fleur Sauvage Chocolates on Instagram, Facebook, and X (Twitter).