Continuing with our introductions of the 2023 U.S. World Pastry Cup Team, Chef Mary Lewis, who is originally from Port Jervis, New York, first started down her pastry path by making gingerbread houses every Christmas with her older sister. She said they would make their own templates and every year try to outdo their previous year's creation.
"Growing up I would help my mom, make desserts for our family of nine," said Lewis. "We would make pies, cakes, and cookies all from scratch, many times with fruits from our garden. I feel that was very instrumental in my career journey as well and began my passion for making desserts."
After working in a small family restaurant in Matamoras, Pennsylvania, mostly baking pies, Lewis found her calling. She enrolled in the pastry arts program at State University New York (SUNY) Sullivan and after obtaining her associate's degree, her mentor Chef Mark Sanok recommended the pastry apprenticeship program at The Greenbrier Resort in West Virginia. Lewis followed his advice and began a three-year pastry apprenticeship with Chef Jean François Suteau.
"It was here where I learned to become a pastry chef," says Lewis. "I was always pushed to reach my highest potential, no matter the obstacles. It was at the Greenbrier where my whole world opened up and I discovered the endless possibilities in the pastry profession."
Working with Chef Suteau, who is a U.S. Chocolate Master Chef, Lewis discovered her passion for chocolate work and was the first gold medalist to graduate from the resort's pastry apprenticeship program. She then went on to spend three years as the resort's banquet pastry chef.
Lewis is currently the lead pastry chef at A la Folie Bakery in Naperville, Illinois. Working with Chef/Owner Jerome Landrieu, she is responsible for the shop's viennoiserie, pastries, confections, and gelato.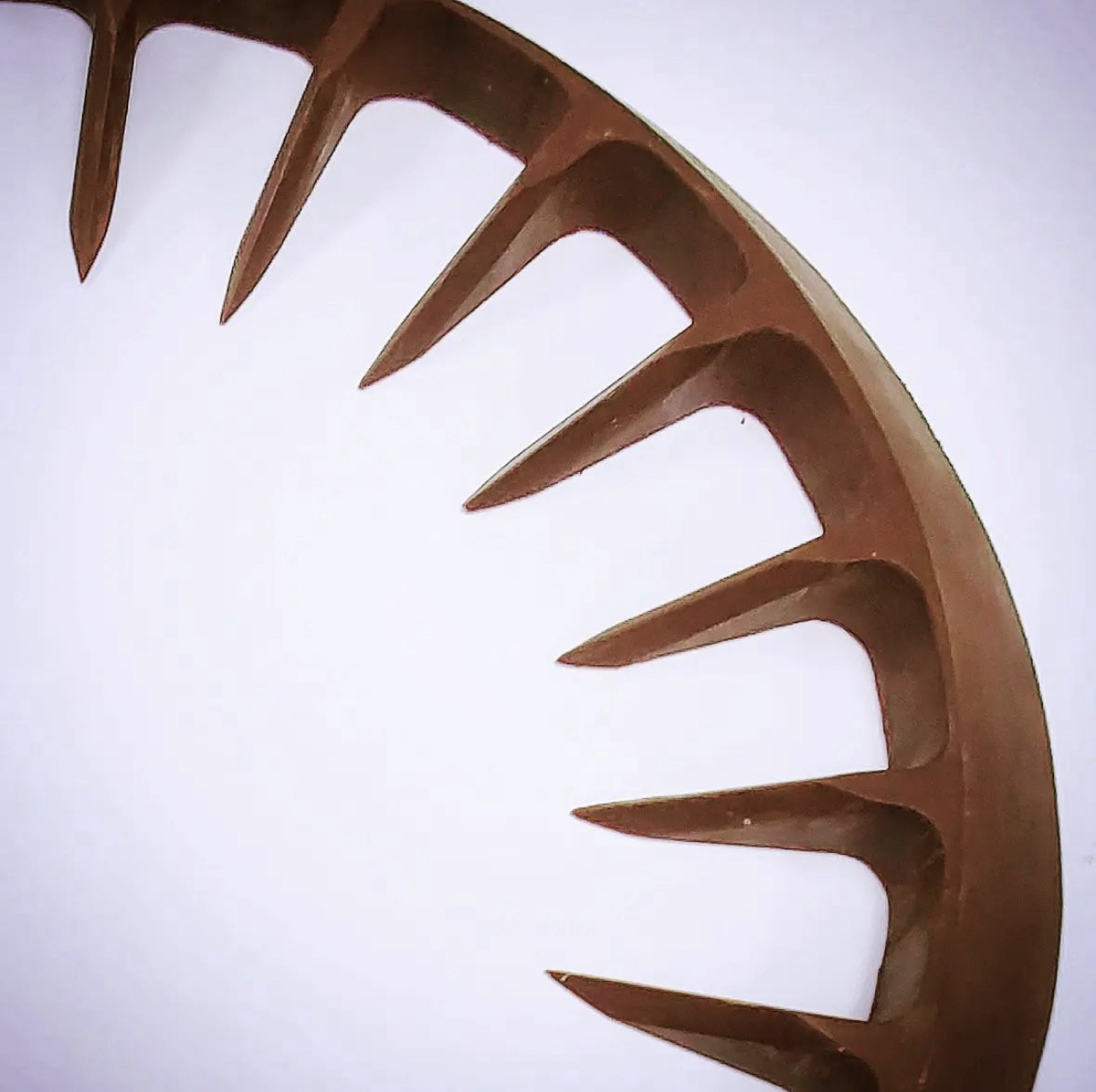 L to R: Deconstructed roulette wheel in chocolate for the Americas Continental Selection; Chocolate playing card & dice for the "Casino" themed centerpiece; Lewis constructing her chocolate centerpiece for Team U.S.A. tryouts in 2020/Mary Lewis/Instagram
It was Chef Suteau who encouraged Lewis to try out for the U.S. World Pastry Cup Team. He coached her in preparing for the national finals. Additionally, she wanted to challenge herself on a higher level.
"Competing stretches you as a chef," says Lewis. "You learn so much by surrounding yourself with other great pastry chefs and coaches. You get pushed to look at things from a different perspective."
Lewis loves working with chocolate – naturally, but she also loves working with tropical flavors including passion fruit and mango.
In addition to winning the gold medal at the Greenbrier Pastry Apprenticeship Program, Lewis also won Best Chocolate Showpiece and Best Tasted Plated Dessert at the 2020 National Selection and the Best All Occasion Cake at the 2015 Salon of Culinary Arts in New York City.
Outside of the pastry kitchen, Lewis enjoys traveling and is an avid hiker, kayaker, and gardener.
"When creating new desserts, I think the taste is key," says Lewis. "I try to create an experience of complementing textures and flavors. I always try to include a fresh element as well. For me, flavors have to shine."
Lewis can be followed on Instagram: @mary.r.lewis.