Team USA 2021 Tryout Participants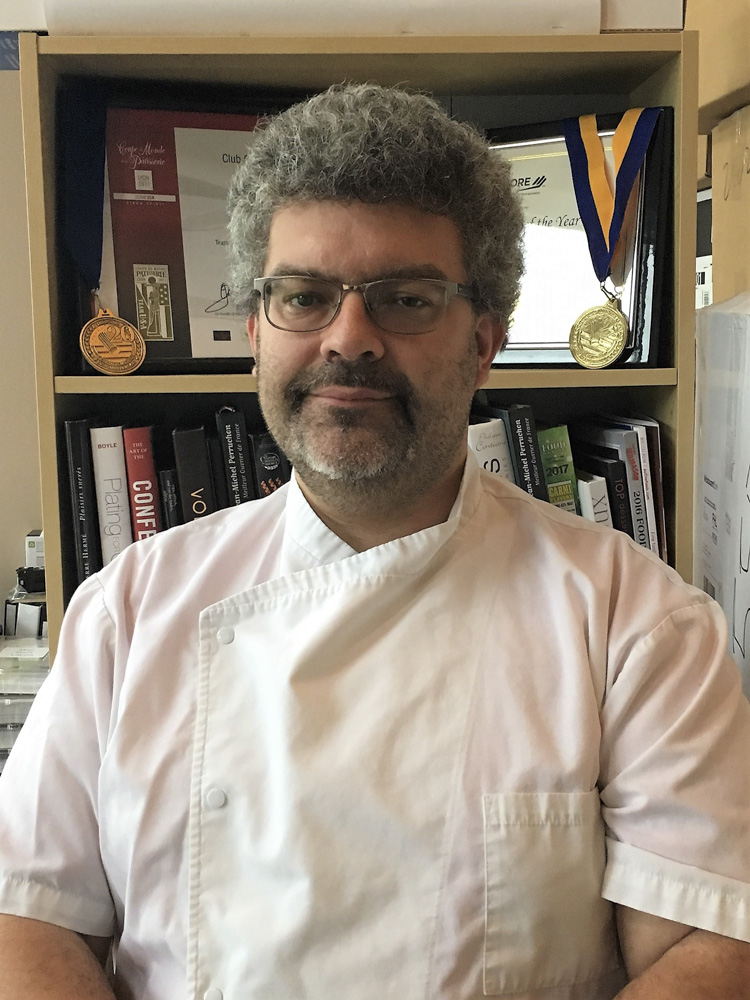 Chef Thierry Aujard is the Executive Pastry Chef and Owner of Sweet Prosperity Bakery in East Norriton, PA.
At a young age, Aujard loved to run in between the large mixers of the growing manufacturing plant of La Romainville in Paris, where his mother worked for over 25 years. Then when he turned 15, he went to spend his summer at La Cognette, a great family-owned restaurant where his cousins spent their apprenticeship.
It was not until after working countless hours at La Tour D'Argent and Pavillon Ledoyen that he decided to go to the United States to pursue his career as a chef. While in the United States, Aujard built a good foundation for a caterer in the Philadelphia Suburbs cooking savory. Now after almost 15 years in the kitchen, Aujard had an epiphany and rediscovered his love for pastry and changed directions.
Like most chefs, Aujard needed more, so he grew interest in the competition side of the field. Aujard has competed in the 2007, 2008, 2009, and the 2011 U.S. Paris Gourmet Pastry Chef of the Year competition in New York. Aujard has also competed in the 2009 National Pastry Team Championship with Team Millican, where judges were so impressed with the perseverance of the team they received a Sportsmanship award. Growing a bond with his teammate, Aujard has assisted on two aired Food Network Challenges and received great accolades for the great work performed.
Sweet Prosperity hand crafts thousands of pastries every week. From Liquor infused Cakes to Cupcakes in a Jar and Brownies. He then continued in Chartres at the Grand Monarque, where he met students from The Restaurant School College, who gave him the wings to come to America. He worked for a few caterers, on the Main Line of Philadelphia, as Executive Chef and Pastry Chef, in which he supervised many large events in and around the city.

Aujard competed in the chocolate category at the Team USA 2019 Tryout in August 2017.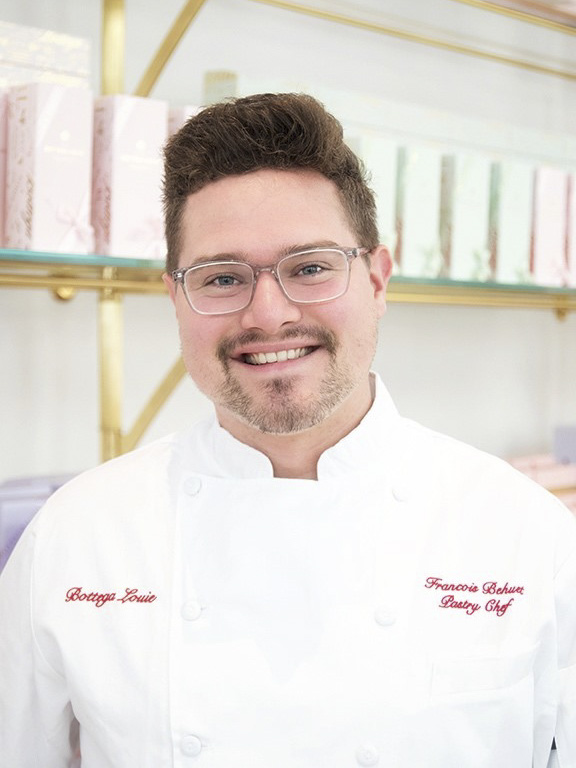 Chef François Behuet has been the Pastry Chef at Bottega Louie in Los Angeles for almost 2 years.
Born in Caen, France, Behuet discovered his passion for the art of pastry and chocolate at the age of 15 years old, he had already decided it would be his future career. Creating and innovating the traditional pastries, then producing the chocolate with an artistic touch was his real wish.
In 2005, Behuet was employed as a pastry apprentice at Roussel Pastry. Two years later, he moved to Deauville to become a chocolate apprentice at Chocolaterie Les Marianik's.
With his experience and his ambition, he decided to become a chocolate demonstrator for the international company Flyn Chef, which revolved around chocolate and confectionery. This led him to travel across France to many events around the Chocolate and confectionery. 
In 2012, Behuet moved to Paris with the intention of gaining expertise in chocolate. His will was to learn the new manufacturing techniques in the world capital of pastry. He was employed as the production manager of the chocolate bonbons at Chocolaterie Jadis et Gourmande.
New York was his next destination. Due to fate New York became his next destination for his career. He worked for Chef François Payard as an Executive Chocolate Chef for almost 3 years then he came back into pastry to lead the position of executive Pastry Chef for Petrossian.
Behuet competed in the chocolate category at the Team USA 2019 Tryout in August 2017.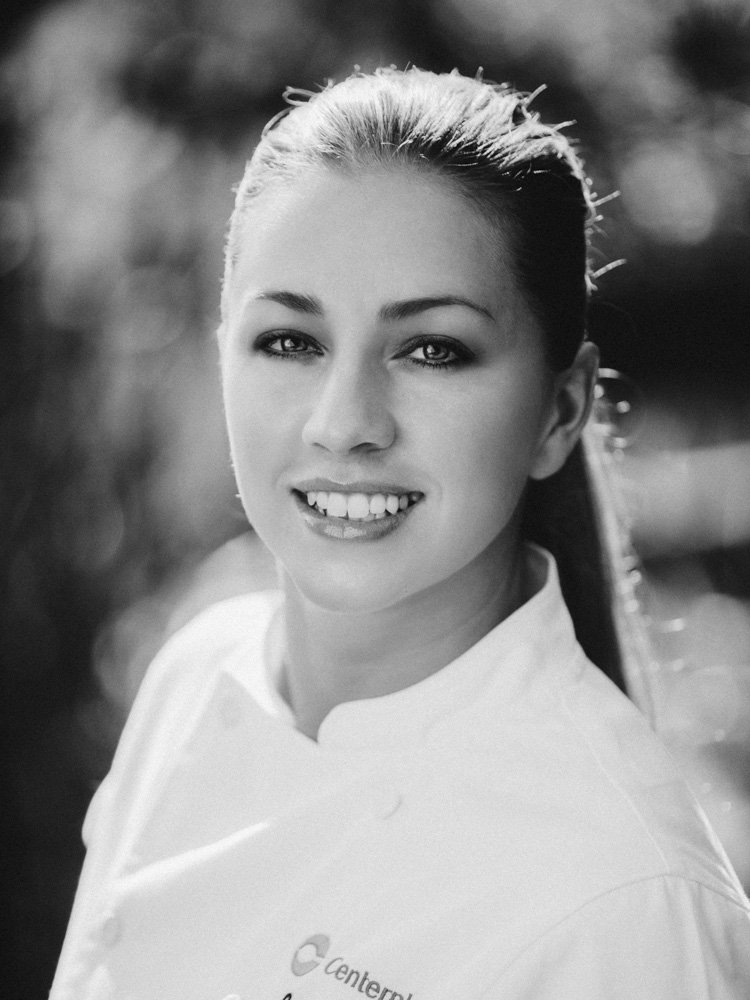 Chef Julie Eslinger is the 
Assistant Pastry Chef for Centerplate at the Colorado Convention Center.
Eslinger attended the Art Institute of Colorado in 2009, where she had the privilege to study under Chef and Ice Carver Craig Winter. Through his mentorship, she was introduced to sugar, chocolate, and ice carving techniques and felt an instant connection with her artistic background.
While in school, she began to hone her skills as the Pastry Chef for the Denver Broncos at Mile High Stadium. After graduation in 2012, Julie began working at the Colorado Convention Center.
In this role, she oversees the production of all house-made pastry items and specializes in custom cakes and chocolate showpieces. She is responsible for the training and development of her team, whom she loves, and thoroughly enjoys working with. Julie loves all aspects of art and design and is constantly looking to expand her skills. She thrives on high volume and continues to push the envelope in order to provide every guest with a great experience.
In 2012, Julie competed in the American Culinary Federation Winter Salon, receiving a silver medal for her cold plated dessert. In 2013 and 2014, she competed in Sweet Times in the Rockies, a cake competition, in which she received both gold and silver medals. In 2014 and 2015, she competed in the National Showpiece Competition at Pastry Live, placing third and receiving the Competitor's Choice Award in 2015.
In 2017, Julie assisted Pastry Team USA for the Coupe du Monde de la Patisserie in Lyon, France. Julie began her ice carving adventures under the mentorship of Ian Kunter, owner of Ice Cubed of Denver, and has assisted him with multiple ice festivals in Loveland and Cripple Creek, Colorado.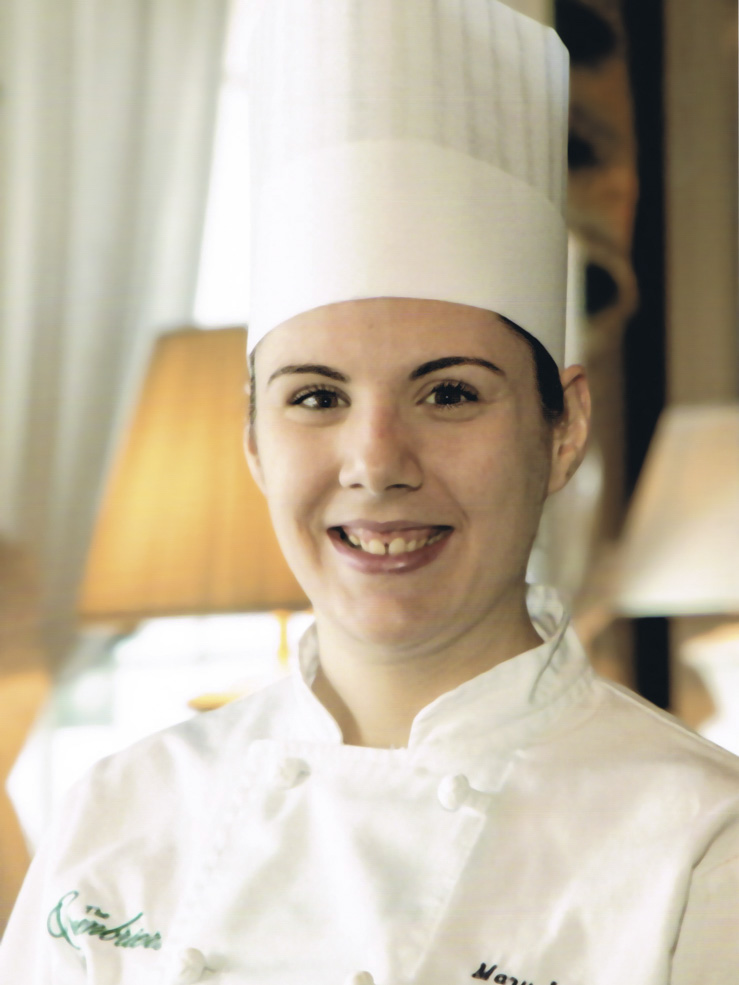 Chef Mary Lewis is the Banquet Pastry Chef at the Greenbrier Resort.
Lewis found her passion for pastry at a young age, baking at home. In 2011, she began working in a small family restaurant in Pennsylvania. It was there she realized, while preparing various desserts, that she wanted to pursue a career as a pastry chef.
In 2014, Mary enrolled in Sullivan County Community College and graduated two years later with an A.O.S degree in Pastry Arts. While there, she earned a second place medal for Best All Occasion Cake, competing at the 147th Salon of Culinary Art in New York City.
Upon graduating in May 2016, Mary relocated to West Virginia, where she began a three-year apprenticeship under Chef Jean-Francois Suteau, U.S. Chocolate Master 2013. It was there she truly grew into the pastry profession. The apprenticeship program challenged her to think and perform as a chef and required many hours of practice, determination, and self-motivation.
As the Banquet Pastry Chef at the Greenbrier Resort, she is challenged daily to improve constantly and work to master her skills. Her goal in pursuing competition is to challenge herself to push beyond the limits and take her skills to the next level.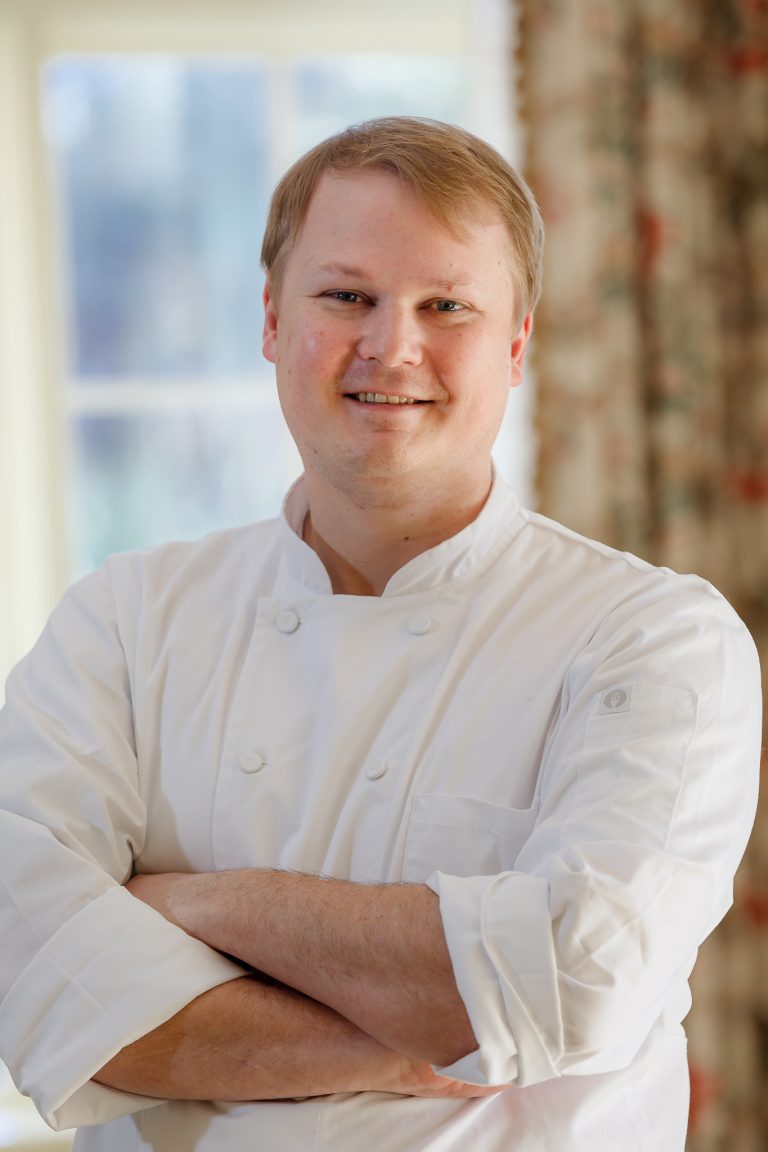 Chef Jordan Snider
is the Executive Pastry Chef at The Sanctuary at Kiawah Island Golf Resort in Charleston, South Carolina, and was the alternate team member for Team USA 2019.
Snider began his career in the pastry field in 2001. The South Carolina native worked for various restaurants and cafés, and was the banquet pastry chef at the Carolina Yacht Club under Executive Chef Zak Haylash.
In 2010, Snider relocated to Las Vegas, NV where he worked underneath numerous professionals; most notably: Chef Gianni Santin at the Mandarin Oriental, Chef Jim McNamara at the Paris and Chef Christophe Feyt at Mandalay Bay. In 2014, he moved to San Diego to become the Executive Pastry Chef of the Fairmont Grand Del Mar.
Snider competed at Pastry Live 2014 earning the Audience Choice Award and in the US Pastry Chef of the Year Competition 2017 earning Honorable Mention. In 2017, Chef Snider earned the role as the alternate team member for the 2019 Coupe du Monde de la Patisserie team.
Late in 2018, Chef Jordan Snider and his family relocated back to his home of Charleston, where he accepted the role of Executive Pastry Chef at The Sanctuary at Kiawah Island Golf Resort. As pastry chef, he oversees the entire pastry operation including banquets and the restaurants Jasmine Porch and The Ocean Room.
Snider was born in upstate South Carolina in February 1985, but was raised in Charleston. Snider currently resides in South Carolina with his wife, Baker Snider, and their two children, William and Hazel.
Behuet competed in the sugar category at the Team USA 2019 Tryout in August 2017.